Queen's University shortlisted for Wellbeing at Work award
Queen's University Belfast is among 10 companies shortlisted for a Wellbeing at Work Award as part of the Responsible Business Awards in Northern Ireland.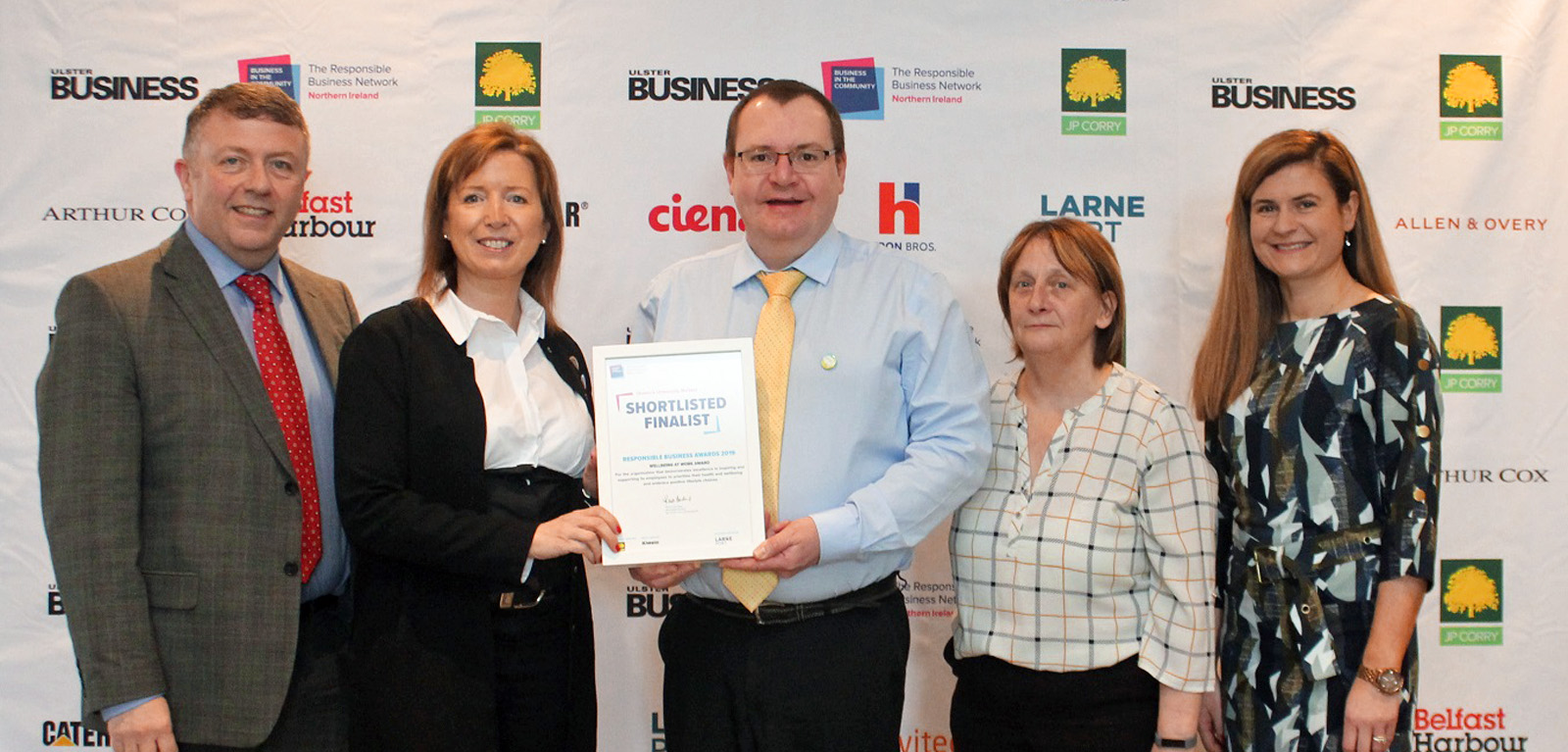 The Responsible Business Awards seek to recognise and reward organisations in Northern Ireland that are embracing the journey to build better workforces and create a sustainable economy and healthy communities.
Winners will be announced at a special black-tie event on Thursday 30 May at Belfast Waterfront Hall.
Shortlisted in the Wellbeing at Work Award category, sponsored by Larne Port, Queen's has demonstrated excellence in inspiring and supporting its employees to prioritise their health and wellbeing and embrace positive lifestyle choices.
Joyce Johnson, Head of Reward and Performance in Queen's People and Culture Directorate, said:
"Queen's is committed to creating a compassionate culture that prioritises the wellbeing of our people. We know that looking after health and wellbeing is key to feeling good and functioning well both inside and outside work – so helping our staff recognise when they need some help to stay well, and to know where they can access information, advice and support, is a key priority."
The annual awards, run by Business in the Community and supported by JP Corry and Ulster Business, seek to recognise and celebrate firms in Northern Ireland that are making a difference by taking practical action to address pressing social and environmental issues.
Business in the Community NI's Managing Director, Kieran Harding, said: "Now more than ever, businesses are getting on with the job – demonstrating strong leadership and their commitment to their people, the planet and the places in which they are located. The Awards provide the perfect vehicle to showcase some of the best responsible business actions being taken by organisations here to ensure they are continuing to be a force for good in society.
"Once again, the calibre of entries for this year's Responsible Business Awards in Northern Ireland was exceptionally high, and our judges found the shortlisting process a challenge. I would like to take this opportunity to wish all finalists the very best of luck and we look forward to welcoming everyone to the gala awards dinner at Belfast Waterfront Hall on Thursday 30 May where the winners will be announced."
We have been shortlisted! Wellbeing has been shortlisted for the Wellbeing in Work category in the Business in the Community Responsible Business Awards 2019!#LoveQUB @bitcni pic.twitter.com/shVNQz3VGb

— StaffWellbeing@QUB (@WellbeingQUB) 11 April 2019