Queen's University shortlisted for national diversity awards
The new year brought good news for the University, which has been shortlisted for a number of national diversity awards.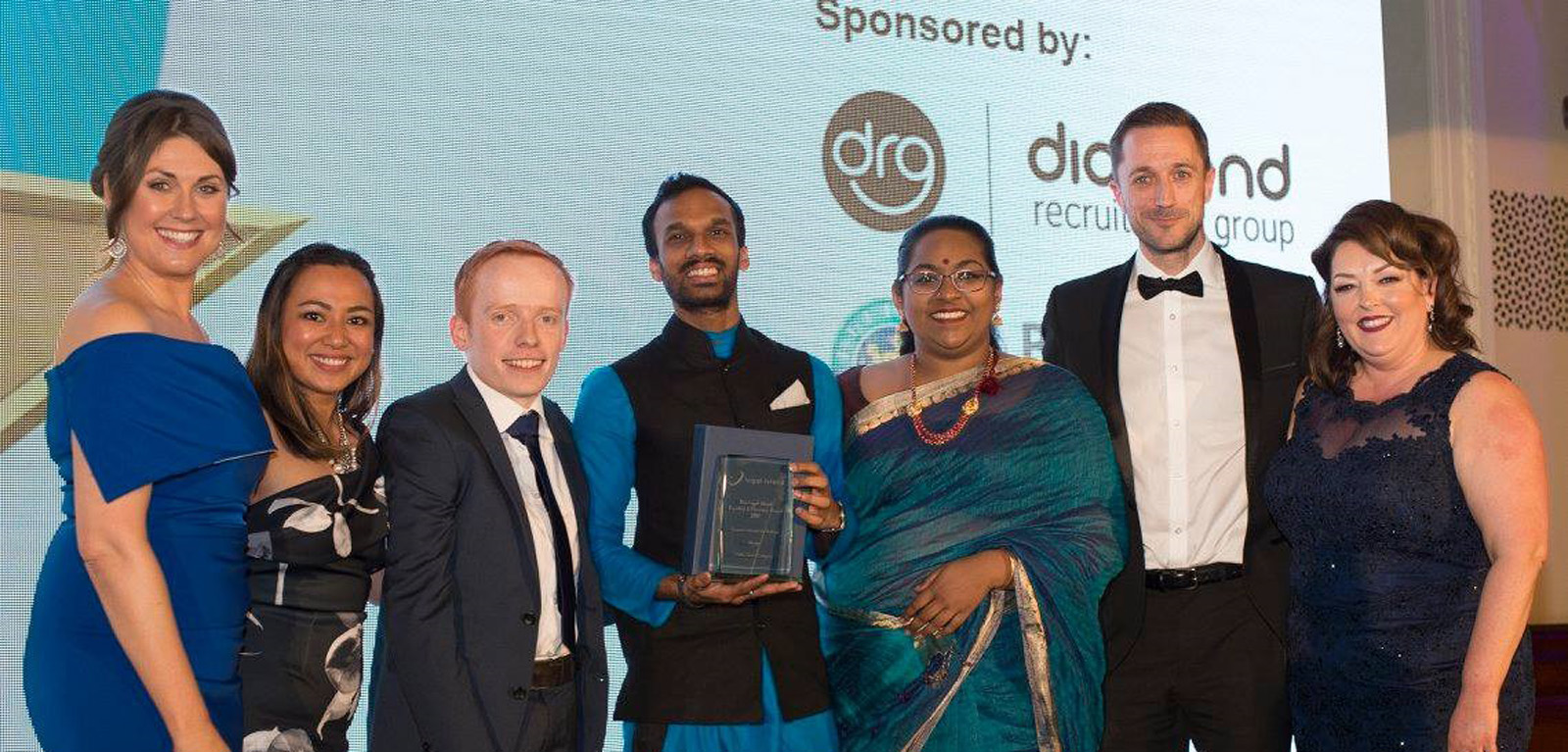 The Legal Island Equality and Diversity Gala is an annual awards ceremony celebrating those employers in Northern Ireland who can demonstrate their commitment to advancing Equality and Diversity issues in the workplace.
Last year the University won the top prize for Best Large Public Sector Employer in Northern Ireland. This year it is celebrating being shortlisted in a number of categories:
(LGBT awareness): alongside Baker McKenzie, Belfast City Council, First Housing Aid & Support Services, Pinsent Masons and Ulster Bank
(Disability): alongside Belfast City Council, Belfast Health and Social Care Trust, NOW Group, Habinteg and Northern Ireland Housing Executive
(Diversity Champion: Education Sector): Professor Yvonne Galligan and Professor Tom Millar
This year's LGBT submission focused on the work of the Diversity and Inclusion Unit who introduced a new Transgender Equality Policy.
This new policy has been supported by staff training and information sessions co-delivered with SAIL NI, a local Transgender Support Charity, and by the introduction of new All Gender facilities at four locations on campus. The Students' Union have also been extremely active in this area, delivering the very successful 'Beyond the Binaries' programme of events on campus last November.
The University has also been shortlisted for an award in recognition of the highly successful 'Inclusive Employment Scheme', which provides campus-based work experience placements to people with disabilities, many of whom have gone on to find either full-time or part-time employment after their time at Queen's.
This scheme is delivered by the Diversity and Inclusion Unit who work in partnership with the Department for Communities and community-based organisations such as Disability Action, The Orchardville Society, The Cedar Foundation and Action Mental Health, amongst others.
Professors Yvonne Galligan and Tom Millar have both been short listed in the Diversity Champions (Education Sector) category in recognition of their valuable contributions to progressing the gender equality agenda at the University over the last number of years, through their involvement in the Queen's Gender Initiative and Athena SWAN activities.
Commenting on the announcement, Director of Human Resources, Brian Parkes, said:
"I am delighted that Queen's has been recognised for its work so far in both the LGBT and Disability arenas. Diversity, ultimately, is about employees bringing their whole selves to work and being made to feel welcome at the University. We have more work to do, and I am looking forward to continuing in these areas, as well as developing more awareness of employee Mental Health and Wellbeing, which I believe needs to be better understood if we are to be seen as an attractive global employer."
The Legal Island Equality and Diversity Gala is being held on 23 March in the Titanic Museum, Belfast.