Queen's research receives significant 'success project' recognition by the European Commission
A research project in Queen's Wellcome-Wolfson Institute for Experimental Medicine has been recognised by the European Commission as a 'success project', the only EU-funded project in the Faculty of MHLS to have recently received this recognition.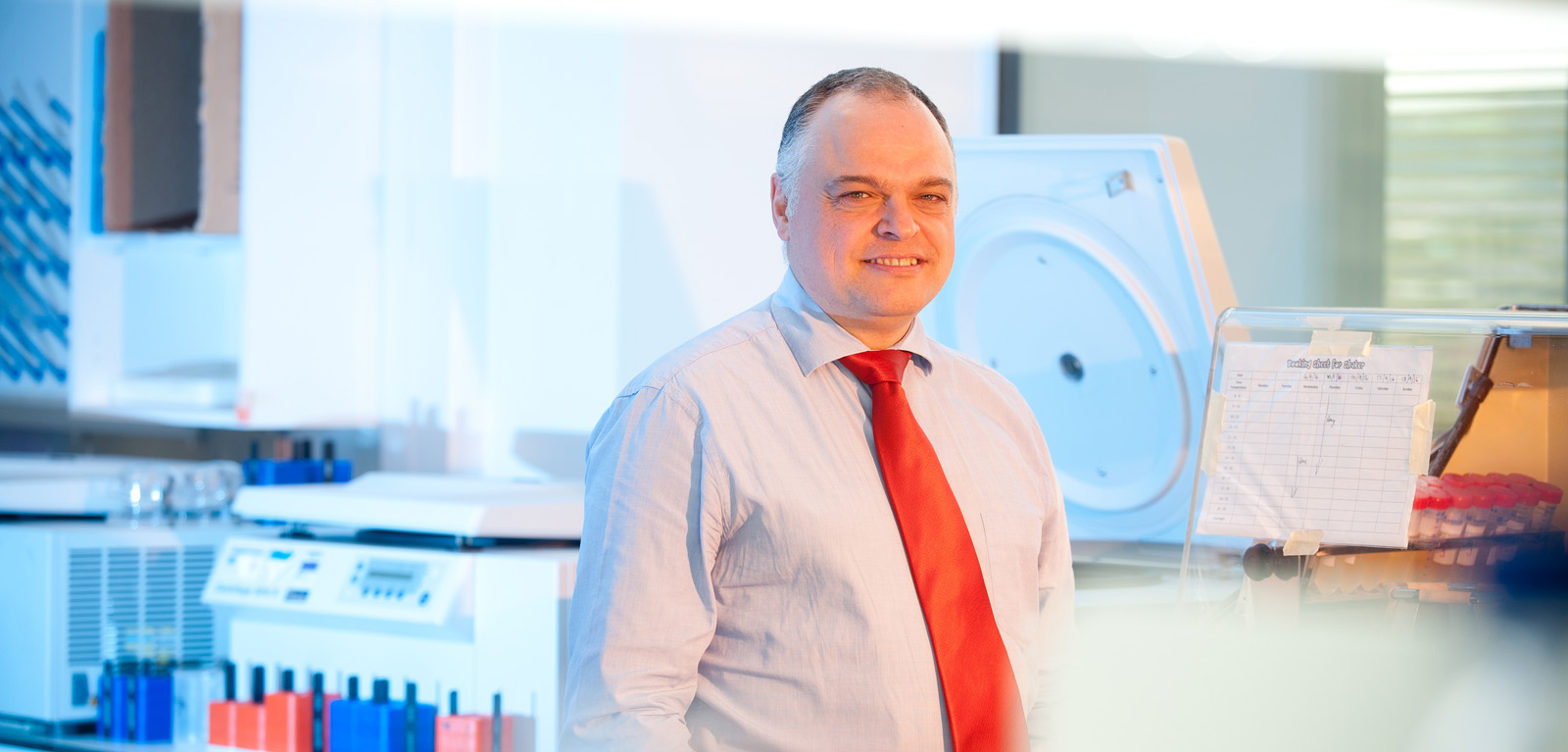 The project, U-KARE, was funded by one of only five individual Career Integration Grants (CIGs) awarded to Queen's, and one of only two awarded to the Faculty of Medicine, Health and Life Sciences (MHLS) by the European Commission during Framework Programme 7 (FP7) – the precursor of Horizon 2020 – which ran between 2007 and 2013.
As a further mark of its significance, U-KARE was the sole MHLS project specifically cited as a success by the European Commission (EC) out of a total of 51 FP7 awards awarded to the Faculty of MHLS.
The U-KARE project focuses on understanding and developing new treatments for the deadly bacteria Klebsiella pneumoniae, which has been included on the World Health Organisation's list of infections that desperately need new treatments.
So far, this research has yielded several important breakthroughs into where and how the sophisticated Klebsiella bacteria survives in the human immune system, and, crucially, the role that interferon proteins play in the fight against infection.
Professor Jose Bengoechea, project lead and the single beneficiary of the EU grant that funded the research, said:
"U-KARE project represents a step-change in our understanding of how Klebsiella counteracts our defences to cause pneumonia. This transformative knowledge has led us to start developing innovative therapeutics to treat these infections, which are desperately needed. I am particularly proud of the EC recognition of our work, a testament to the work of my team and the rich scientific environment at the Wellcome-Wolfson Institute for Experimental Medicine, and MHLS."
The next phase of U-KARE's ongoing research will be clinical trials in humans, which it is hoped will pave the way for potential new treatments, thereby having a major impact on health worldwide.
For more detail on the research and the EC recognition, please see the European Commission website.