Staff celebrate 20 years of DARO at Queen's
Staff in the Development and Alumni Relations Office (DARO) are today celebrating the unit's 20th anniversary.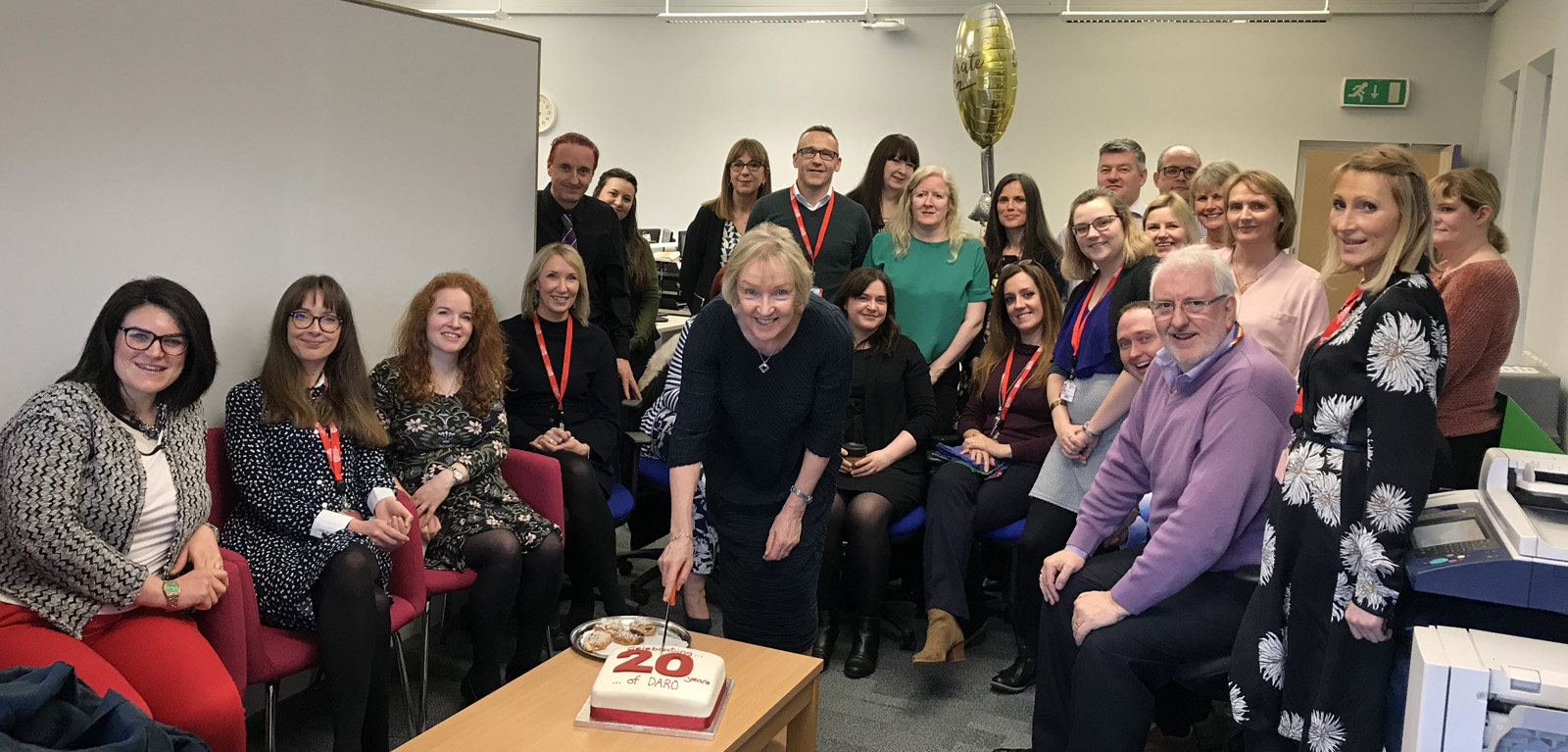 The Directorate maintains lifelong relationships with former students of the University now living and working all over the world. It also helps to ensure that future generations of students will continue to benefit from world-class research and teaching offered at Queen's by raising money from philanthropic sources, through the Queen's Foundation, from alumni and friends and charitable foundations for projects that are of strategic importance to the University, its students and staff.
Reflecting on two decades of building alumni relationships at Queen's, Norma Sinte, Director of Development and Alumni Relations, said:
"The occasion of our twentieth anniversary is a wonderful opportunity to reflect on the impact and contribution of staff in the Development and Alumni Relations Office since its creation in March 1999. From those early days we have grown to a unit comprising of 33 staff working in areas such as fundraising, communications, development services and alumni engagement.

"Since our establishment, the Development and Alumni Relations Office, in partnership with the University and the Queen's Foundation, has completed two successful fundraising campaigns generating over £290 million, underlining the growing importance of philanthropy and alumni engagement. Today is about celebrating all of our achievements to date and, in particular, our important role in connecting the University's worldwide community of more than 160,000 alumni and supporters."
The DARO team came together this morning to celebrate and look back on the achievements of the last 20 years over birthday cake, while staff across the University community shared their thoughts and congratulations via social media.
Thanks to all the staff - past and present - of the Development and Alumni Relations Office @QUBelfast who have been part of the last 20 wonderful years. Happy birthday !#LoveQUB #LoveQUBstaff #LoveDARO @QUBstaff @QUBPeopleFirst @QUB_QGA @QUBVChancellor pic.twitter.com/G6QkgCtHRe

— Queen's Alumni (@QUBAlumni) 28 March 2019