Wiles Lecture Series 2018
This year's Wiles Lecture Series, organised by the School of History, Anthropology, Philosophy and Politics (HAPP), took place from Wednesday 16 – Saturday 19 May.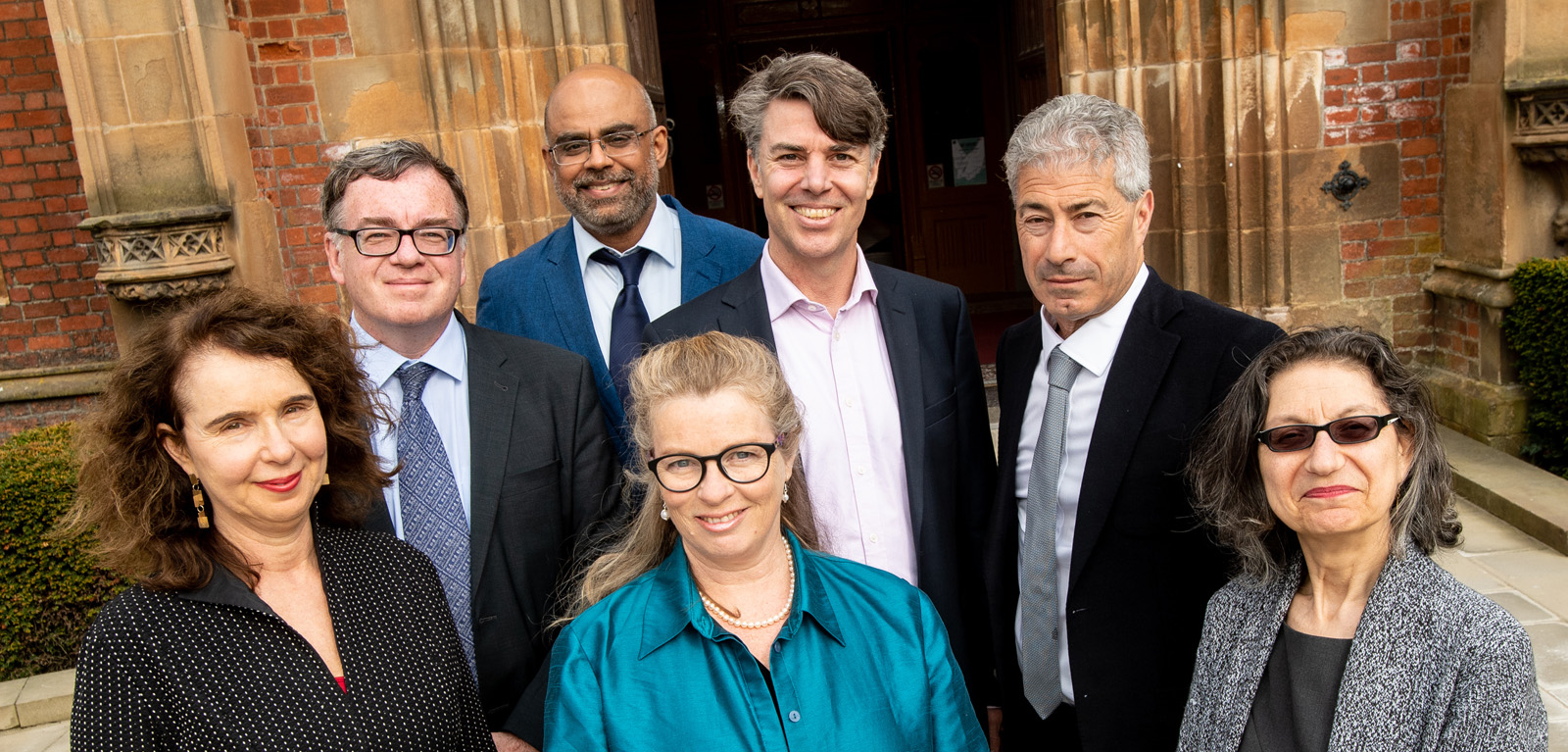 The guest speaker this year was Professor Alison Bashford, Director of the New Earth Histories research programmme and Research Professor of History at the University of New South Wales, Australia, and Fellow at Jesus College, Cambridge.
The 2018 Wiles Lectures explored how life and earth sciences contributed to global modernity over the nineteenth and twentieth centuries, through the work of Thomas Henry Huxley (1825–1895) and his grandson Julian Sorrell Huxley (1887–1975). Professor Bashford's four lectures covered the themes of 'Cosmos', 'Species', 'Humans' and 'Minds'.
Staff can find out more and listen to each lecture on the School website.
Pictured above are (from L–R): Professor Ruth Harris (University of Oxford); Professor Peter Gray (Queen's University Belfast); Professor Pratik Chakrabarti (University of Manchester); Professor Alison Bashford; Professor Todd Weir (University of Groningen); Professor Saul Dubow (University of Cambridge); and Professor Philippa Levine (University of Texas at Austin).