Professor David Jones wins prestigious Griffith Medal & Prize
Professor David Jones has been awarded the prestigious Griffith Medal & Prize from The Institute of Materials, Minerals and Mining (IoM3).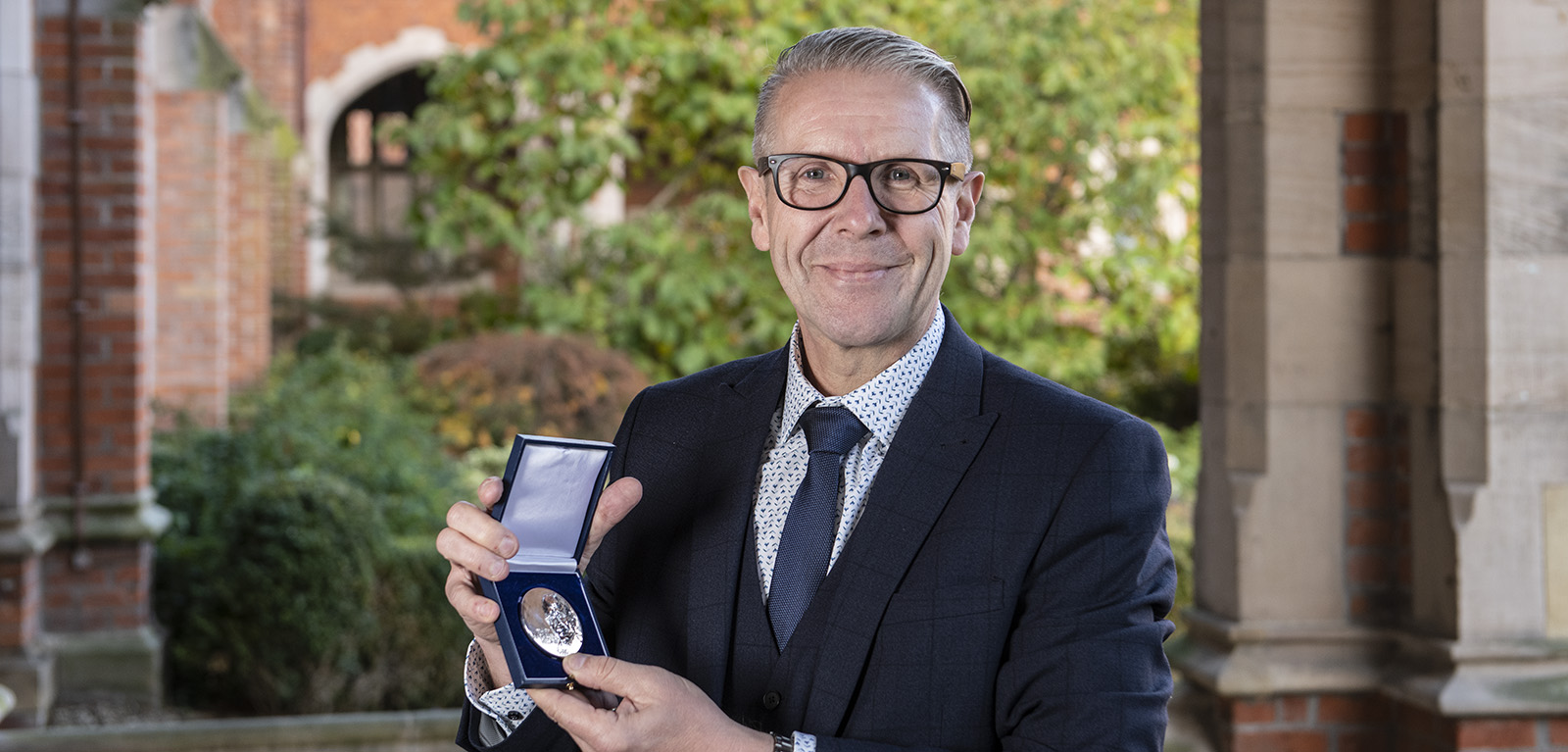 Professor of Biomaterial Science at Queen's University Belfast and Pro-Vice-Chancellor for Education and Students, Professor Jones received the award for his outstanding contribution to and scientific discoveries in biomaterials science/engineering.
Since 1965, The Griffith Medal & Prize has been awarded annually in recognition of distinguished work that has made or is making a notable contribution to any branch of materials science. Professor Jones is the first recipient of the award from Queen's University Belfast.
Upon receiving the award, Professor Jones said:
"My research career has focused on the engineering of pharmaceutical dosage forms and biomedical devices and I am truly delighted to be recognised for this through such a prestigious award."
Professor Jones has founded three University-based companies, Xiomateria, Carapacics and Revana. All three companies are focused on the design and development of novel medical devices and implantable drug delivery systems.
An internationally renowned pharmaceutical and biomedical engineer, Professor Jones' research provides engineering solutions to medical and pharmaceutical problems. These include innovations in the design of drug-containing implants and medical devices to reduce disease and mortality associated with medical-device-related infection.
Within the pharmaceutical domain, Professor Jones has developed novel implants for the treatment of diseases and engineering technologies to develop new dosage forms. Through Revana (a spin-out company), for example, novel ocular implants have been designed to treat a range of eye diseases including glaucoma and Age-related Macular Degeneration (AMD). Professor Jones' research has resulted in the commercialisation of several products. Of particular note is the award-winning novel viscoelastic device (Cohesive Paste™), designed and developed by the nominee to prevent leakage from stomas and hence improve stoma health and patients' quality of life, which has been commercialised by TG Eakin.
The Griffith Medal & Prize will be added to list of accolades Professor Jones holds including the Lilly prize for pharmaceutical research, the British Pharmaceutical Conference Science Award and the Academy of Pharmaceutical Sciences Innovation Award.
Professor Jones is a previous holder of the prestigious Royal Society Industrial Fellowship and is an elected Fellow of the Royal Academy of Engineering, the Irish Academy of Engineering, the Academy of Pharmaceutical Sciences, the Institute of Materials, Minerals and Mining, the Royal Statistical Society and the Royal Society of Chemistry.