Queen's Chemist Receives Boyle Higgins Gold Medal
Professor AP de Silva from the School of Chemistry and Chemical Engineering at Queen's has been named as the latest recipient of the Boyle Higgins Gold Medal, awarded by the Institute of Chemistry in Ireland.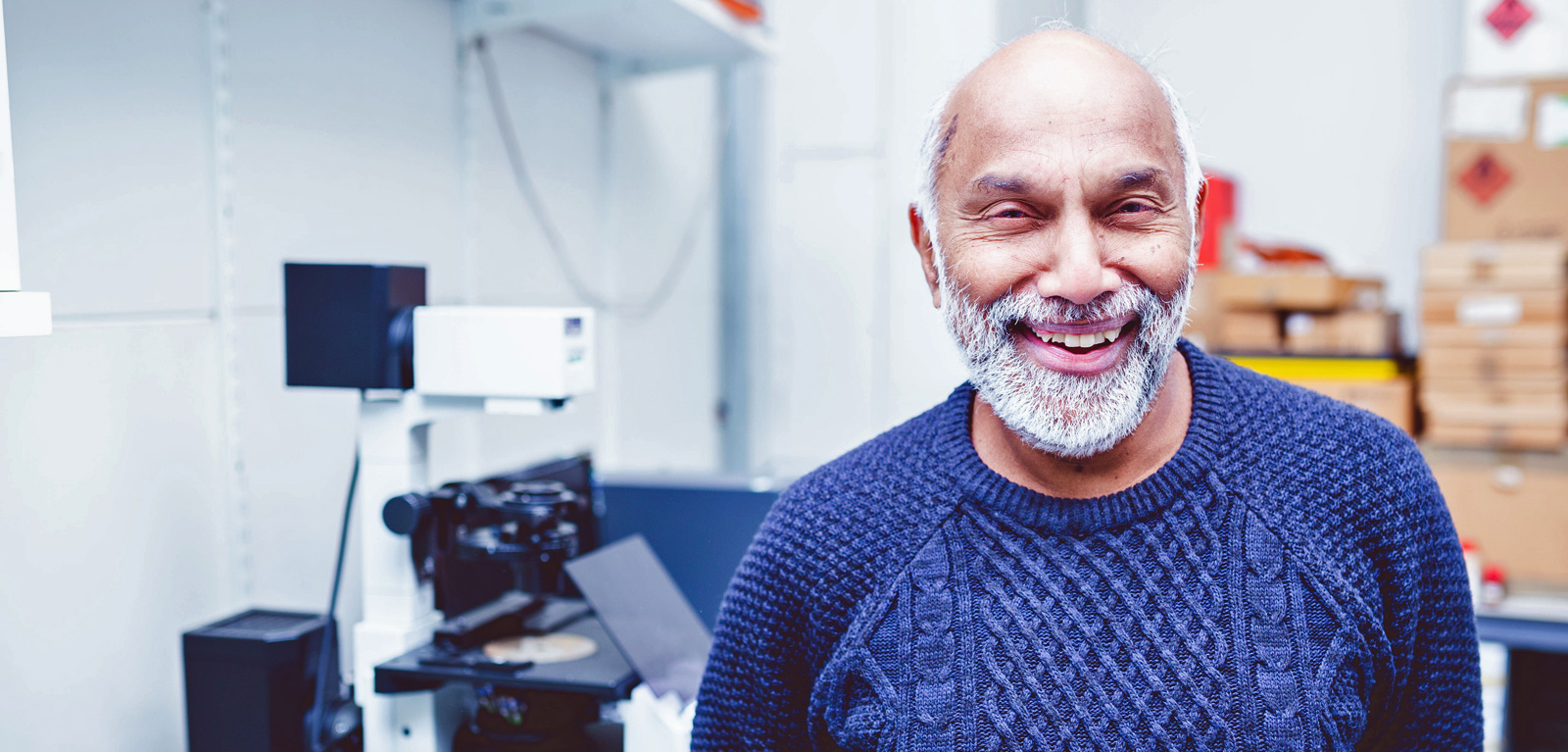 The Boyle Higgins Gold Medal award, inaugurated in 1985, is awarded annually to a chemist of any nationality working in Ireland, or an Irish chemist working overseas, and seeks to recognise research within the areas of pure and industrial chemistry, and chemistry education. The award includes the Gold Medal itself, in addition to financial support for the delivery of an award lecture.
It has been awarded to Professor de Silva for his outstanding and ongoing contributions to chemistry at local, national, and international levels.
Professor de Silva graduated from the University of Colombo, Sri Lanka, in 1975, obtained his PhD at Queen's in 1980, and has been a professor of chemistry within the School of Chemistry and Chemical Engineering since 1997. His world-leading work in the areas of fluorescent sensors, supramolecular chemistry, and molecular devices, switches, logic, and computation has resulted in the development of life-saving sensors which detect levels of electrolytes and gases in blood, in addition to an extensive and impactful publication record.
Commenting on the award, Professor de Silva said: "This is a happy moment in which to remember all the staff and students (past and present) of the School in the offices, lecture theatres, teaching labs, research labs, workshops, services, stores and corridors for creating an environment which was/is a haven for me and for a bit of science."
Professor Steven Bell, Head of the School of Chemistry and Chemical Engineering at Queen's, said: "The award of the Boyle Higgins Gold Medal to AP is another well-deserved and timely reminder of his influence across a range of areas within chemistry, and the real value and impact that his work has, and continues to have, on the lives of many people around the world. We are exceptionally proud of AP and his achievements, and he is a massive asset to the School, its students, and his colleagues."
Read more about Professor de Silva's research.