Queen's Emeritus Professor recognised with Lifetime Achievement by Royal College of Psychiatrists
Emeritus Professor Roy McClelland OBE has been awarded a prestigious Lifetime Achievement Award from the Royal College of Psychiatrists.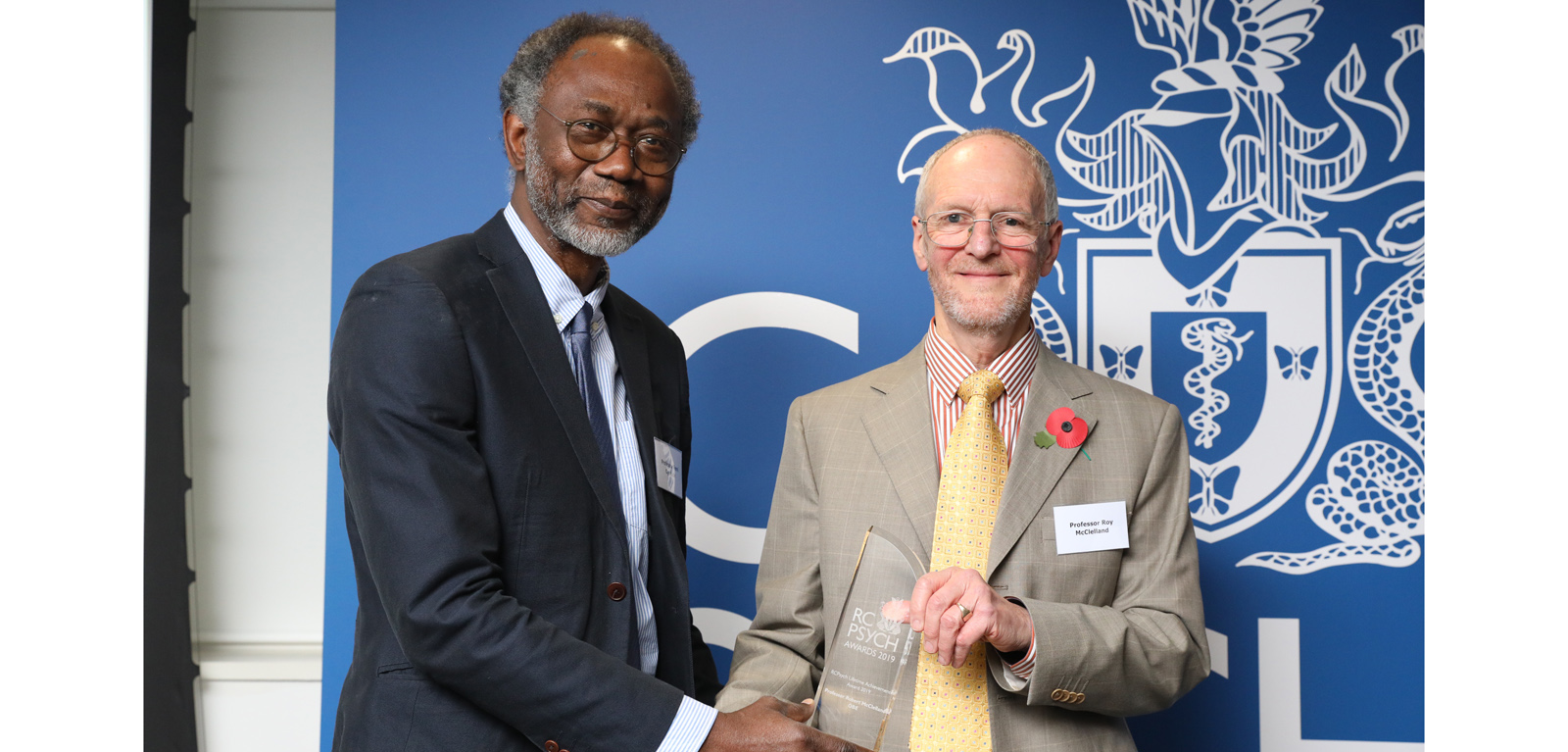 Professor McClelland was presented with the award on Friday 8 November 2019 at the annual RCPsych Awards, which mark the highest levels of excellence and achievement within the field of psychiatry.
An academic leader in psychiatry for over two decades, Professor McClelland was the first Director of the School of Medicine at Queen's and co-chaired the Bamford Review, which helped revolutionise mental health services in Northern Ireland by overhauling mental health policy and service delivery.
As a trustee of the Northern Ireland Centre for Trauma and Transformation, Professor McClelland provided psychotherapy after the IRA bombing in Omagh in 1998 and later worked with emergency services in New York after 9/11, in Sri Lanka following the 2004 tsunami, and in Sarajevo and Nepal.
Professor Wendy Burn, President of the Royal College of Psychiatrists, said:
"The RCPsych Awards are all about recognising and rewarding contributions to the mental health sector, but the Lifetime Achievement Awards is a cut above the rest.

"I am so pleased that we're able to publicly honour Prof McClelland for not only improving the lives of people living with mental illness in Northern Ireland, but also people across the globe affected by international emergencies and disasters."