Queen's University's Susan Carlisle recognised with Cavell Nurses' Trust award
Susan Carlisle, a Lecturer (Education) in the School of Nursing and Midwifery, has been recognised with a Cavell Star Award for going above and beyond for every student and member of staff.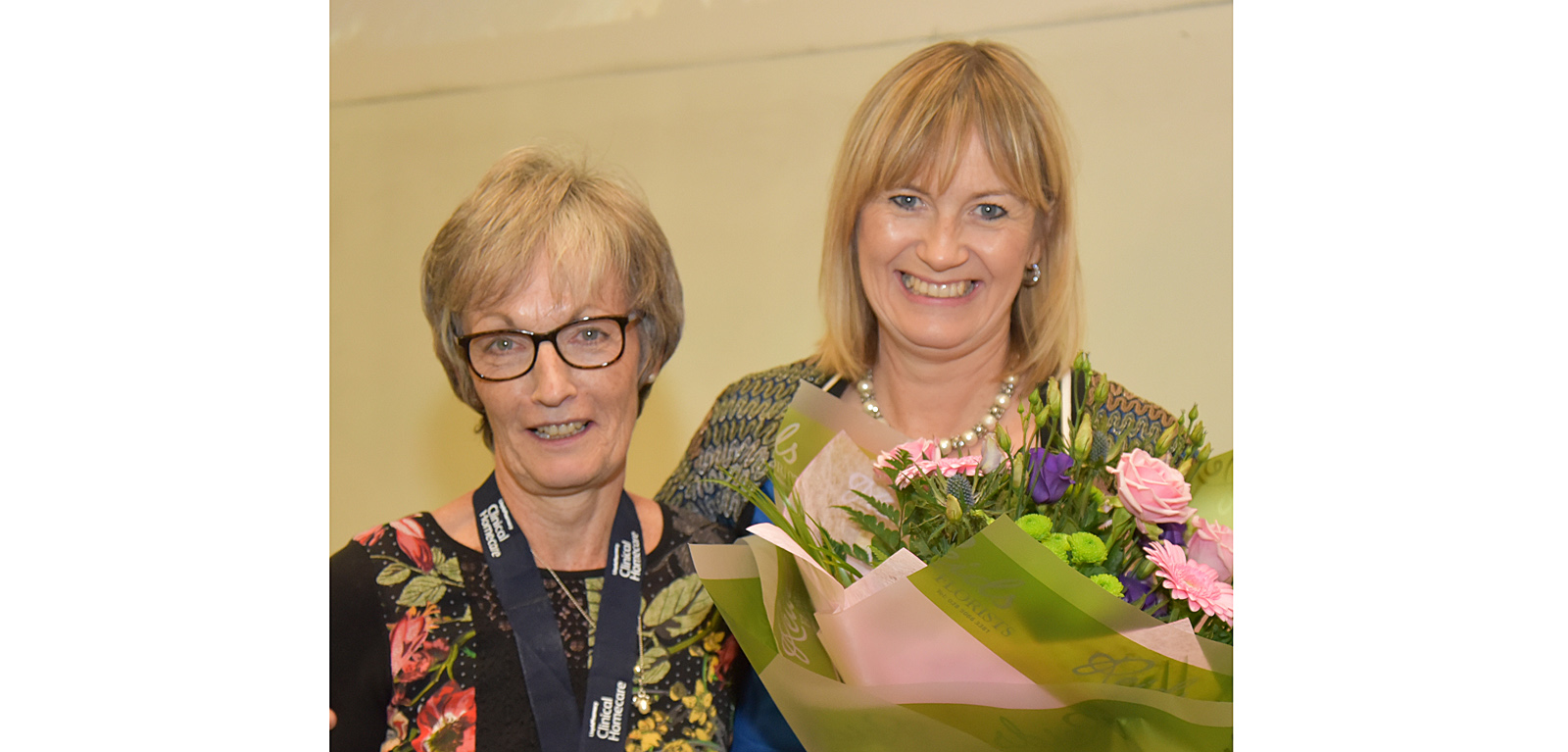 Cavell Star Awards are given to nurses, midwives, nursing associates and healthcare assistants who shine bright and show exceptional care for either their colleagues or their patients and patients' families.
The award celebrates Susan as a 'loyal team mate who cares when you're having a tough day, the person that puts their arm around the whole team'.
Commenting on the award, Susan said:
"I am thrilled and delighted to receive a Cavell Star Award. Nursing is a profession full of caring and exceptional individuals – so to be singled out for this recognition is really very special and means a great deal. I work with a truly fantastic team of colleagues and students and to be nominated by them is a huge honour, for which I am very grateful."
Susan joined the School of Nursing and Midwifery at Queen's in September 1997 when the Colleges of Nursing integrated into the University. In addition to her teaching responsibilities she is the Year One lead, Lead Personal tutor, a Disability adviser and Link Lecturer for students on placement in Musgrave Park Hospital.
The Cavell Nurses' Trust, which runs the Cavell Star Awards programme, is a charity that supports UK nurses, midwives, nursing associates and healthcare assistants.