Queen's academic awarded prestigious Brian Setchell Medal
Internationally acclaimed expert in male fertility, Queen's academic, Professor Emeritus Sheena Lewis, has received the 2019 Brian Setchell Medal for her outstanding contributions to the field of andrology.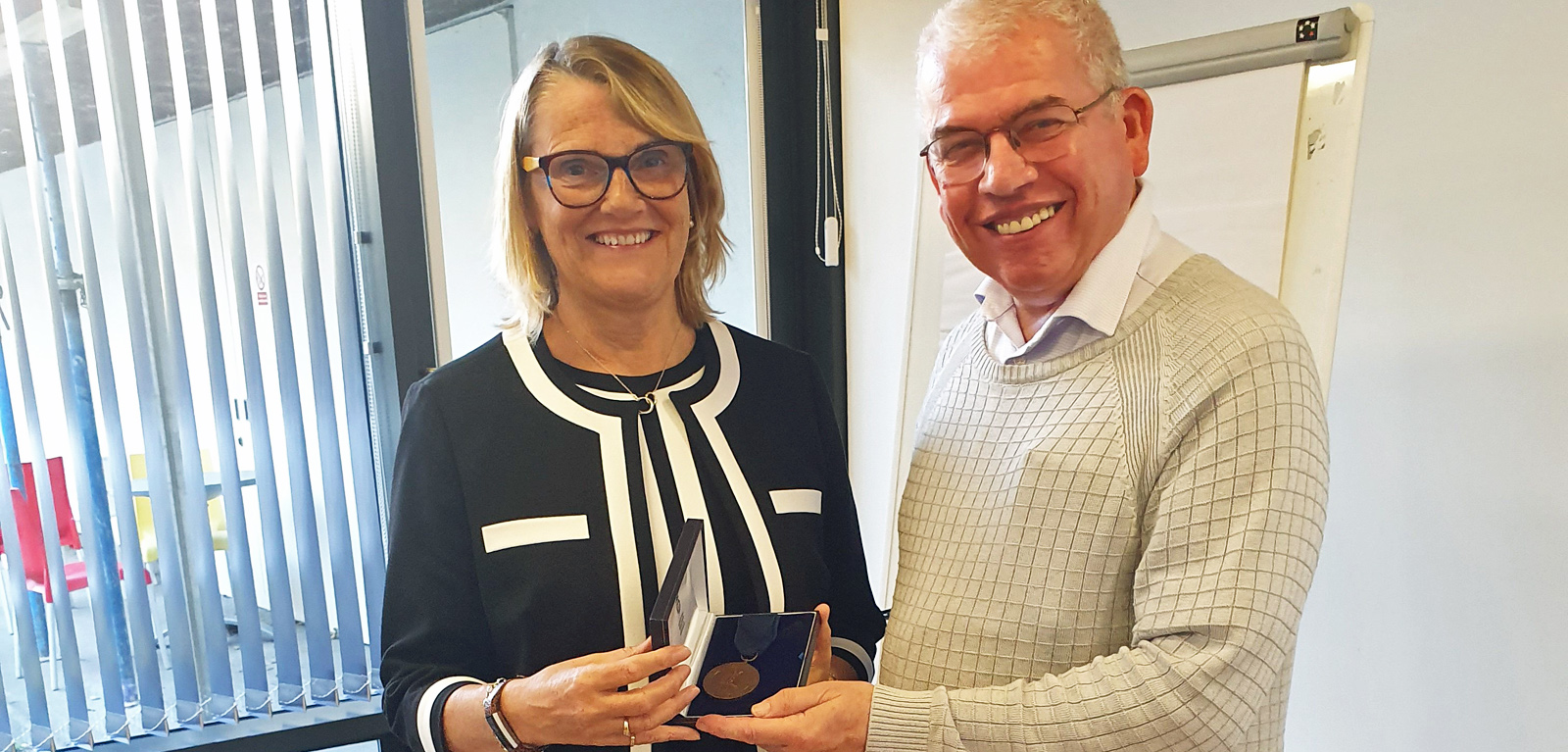 The Medal was recently awarded by The British Andrology Society, the professional and learned UK society for Clinical, Medical and Veterinary Andrology.
The Brian Setchell Medal was introduced in 2007 to commemorate 30 years of the British Andrology Society being a learned society. Brian Setchell was a founding member of the BAS with a long illustrious career in the field of andrology.
Commenting on her award, Professor Sheena Lewis said: "One in six couples has difficulty in having a family and now in over half of cases, the problems are related to sperm. It has been a privilege to work in Queen's in a research field with such deep and immediate impact for those seeking to get pregnant and have a healthy baby. This recognition from the British Andrology Society for my contributions to the speciality means a great deal to me. I am delighted and honoured to receive this prestigious award."
Professor Lewis' research has focused on male infertility; specifically, sperm DNA quality. Her goal has been to identify causes and treatments by developing novel biomarkers.
She is Chair of the British Andrology Society, UK national representative and past Chair of the Andrology special interest group of the European Society of Human Reproduction and Embryology, past executive member of the British Fertility Society and a founder member and past Vice Chair of the Irish Fertility Society.
She is also a member of the Human Fertility and Embryology Authority's Scientific and Clinical Advances Advisory Committee and has published 100 full papers and numerous book chapters and reviews on the topic of male infertility.
Lewis' internationally recognised research has led to the formation of Queen's University spin out company Examenlab Ltd, a world leader in male fertility testing, and SpermComet®, the only sperm DNA test that measures the amount of damage in individual sperm.
She is committed to raising ethical debate, particularly in issues relating to assisted Reproductive Medicine.
For more information on the Brian Setchell Medal, please visit: http://www.britishandrology.org.uk/about/the-brian-setchell-medal/