Queen's pays tribute to renowned medical researcher Professor Dame Ingrid Allen
Professor Dame Ingrid Allen, a Graduate, Honorary Graduate, Professor Emerita and Honorary Professor of Neuropathology at Queen's University Belfast, sadly passed away on 21 April 2020.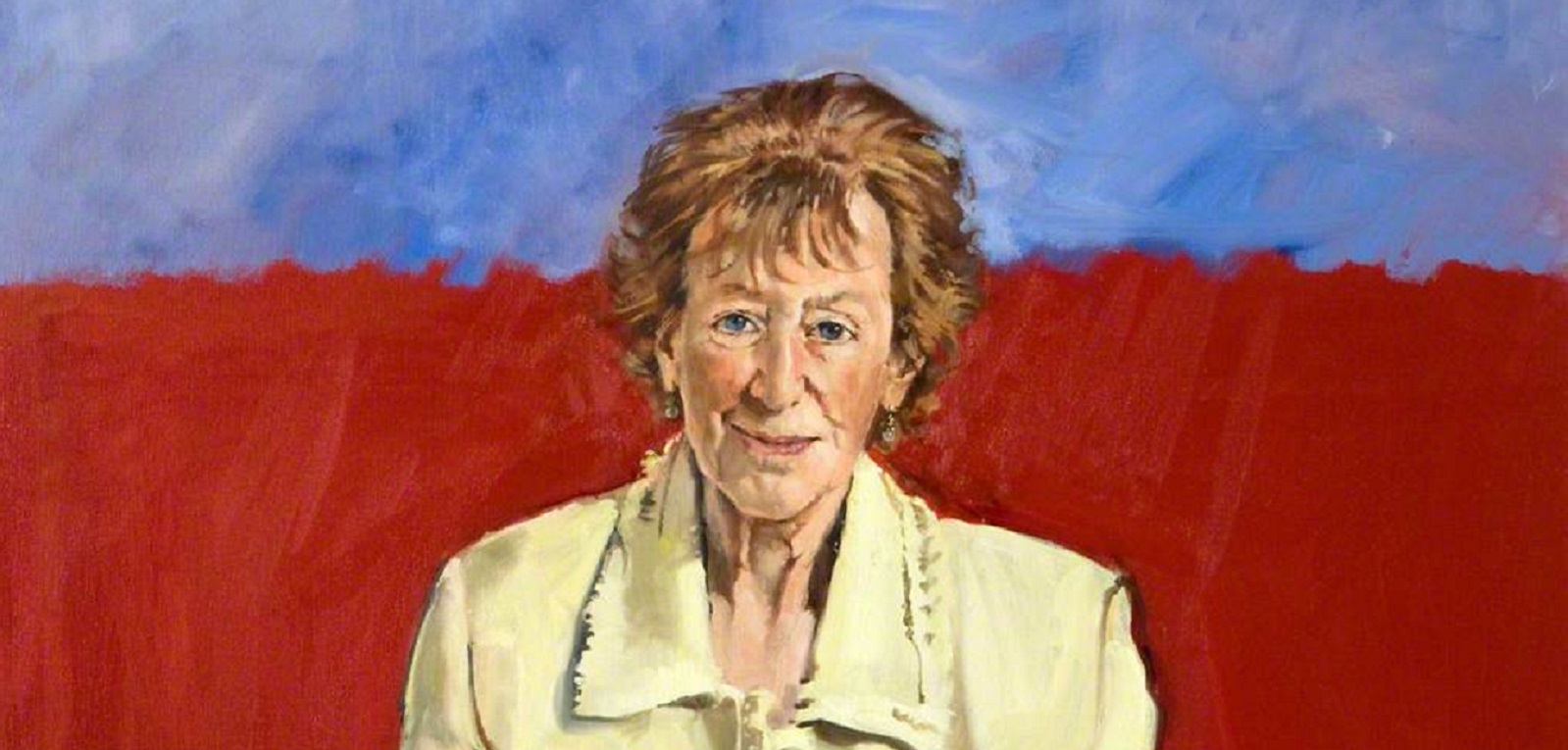 She had a distinguished career in medicine with an international reputation for her research in infectious and inflammatory conditions of the nervous system.
Dame Ingrid had a long association with Queen's University. She was awarded her undergraduate medical degree with Honours in 1957, and then completed a higher research degree, graduating with MD Honours in 1963. She held the post of Professor of Neuropathology at the University from 1979-1997 before becoming the inaugural Director of Research and Development in Northern Ireland from 1997-2002. Dame Ingrid also worked as a Consultant Neuropathologist and was the Director of the Northern Ireland Regional Neuropathology Service, Royal Victoria Hospital, Belfast. Following her retirement, as Professor Emerita and Honorary Professor of Neuropathology, she continued to make significant contributions to research at Queen's.
Dame Ingrid was the author of more than 200 publications and her work in medical research contributed seminal advances in neuropathology, particularly in the fields of Multiple Sclerosis and Neurovirology. Most notably, Professor Allen demonstrated subtle changes in what is now referred to as 'normal-appearing white matter' in the central nervous system of patients with multiple sclerosis, identifying that seemingly healthy tissue also shows pathological changes in this disease. She also discovered that measles virus is the cause of subacute sclerosing panencephalitis.
Her contributions greatly advanced the field of Multiple Sclerosis research and, without doubt, the understanding she brought to this disease has supported the development of the life-changing, disease-modifying therapies in use around the world today. While at Queen's, she established the journal Multiple Sclerosis of which she was the founding editor.
Dame Ingrid was a member of many national and international medical and professional associations. She was a member of the UK Medical Research Council (MRC), chaired the MRC Neurosciences Board from 1989-1993, and was a member of the HEFCE Joint Medical Advisory Committee. She served as the Chair of the Medical Advisory Panel of the Parkinson's Disease Society and was a member of the board of the Association of Medical Research Charities, London.
A winner of numerous awards, Professor Allen was elected to the Royal Irish Academy in 1993 and was one of the founding Fellows of the Academy of Medical Sciences in 1998. She received a CBE in 1993 and a DBE in 2001, both for medical research, and was awarded an Honorary Degree by Queen's University in 2003. She was further honoured by the University in 2008 with the unveiling of a portrait which hangs in the University's Great Hall.
She will be sadly missed by the Queen's Community.