Queen's Professor receives national award for research impact
A Queen's research project, the Northern Ireland Veterans Health & Wellbeing Study (NIVHWS), has been awarded the Forces in Mind Trust (FiMT) 'Lord Ashcroft Research Award' for innovation in the conduct of the research and potential for future impact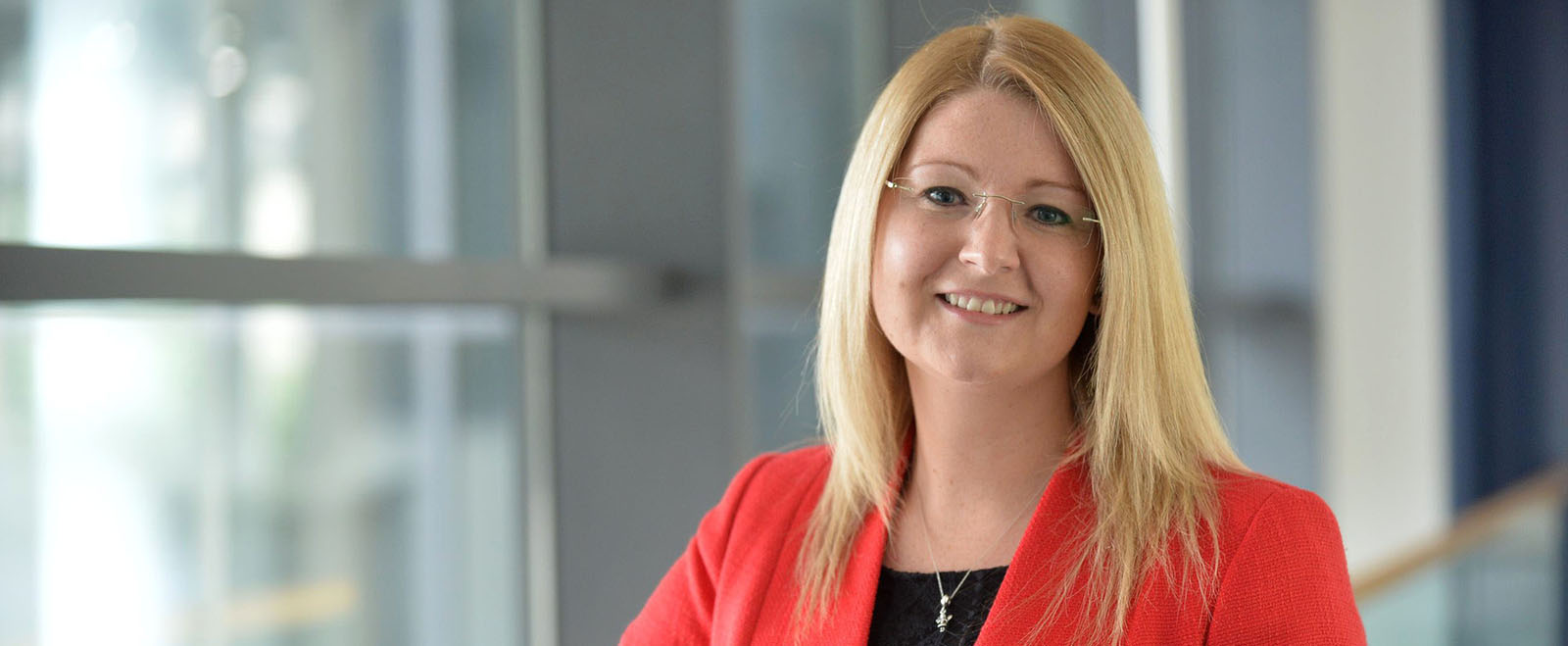 Professor Cherie Armour, Director of the Stress, Trauma and Related Conditions (STARC) research lab at Queen's University, and her team started the research in early 2016. The programme comprised a series of inter-linked workstreams where researchers reviewed the support and services available to veterans residing in Northern Ireland, across both the statutory and voluntary and community sectors.
The research concluded that the availability of support in Northern Ireland was less than that available in the rest of the UK, particularly where mental health was concerned.
The programme also saw veterans and veteran service providers in Northern Ireland attend interviews and complete anonymous online surveys. Topics of investigation focused on current and future needs of the veterans who reside in Northern Ireland. To date several reports have been produced and a further two are in the final stages.
The research has resulted in key impacts within the veteran sector including: invited presentations to The Defence Select Committee of the House of Commons of the United Kingdom, the establishment of a Veteran Support Office which is partly funded by Westminster, changes to the title, role and responsibility of the local council Veteran Champions, and most recently the appointment of a Veterans Commissioner.
Professor Armour said: "I am honoured to receive the Lord Ashcroft Research Award for the NIVHWS. An incredible amount of time, effort and commitment has gone into this programme over a number of years, from so many people here in Northern Ireland. The team worked closely with service providers, policy makers and other academics, but our real thanks go to all of the veterans living in Northern Ireland who have put their trust in us, allowing us to take this work forward. We are incredibly thankful to them and proud of the impact that we have created together."
Professor Armour has been awarded further funding to expand this programme of research over the next two years, to investigate the psychosocial determinants of psychological health in families of veterans across the UK.
Founded in January 2012, FiMT awards grants and commissions research, coordinates the efforts of others, and supports projects that deliver long-term solutions to the challenges faced by the Armed Forces Community.
The annual FiMT awards and conference recognise excellence in research impact and provide an opportunity to hear from and network with those working to support veterans and their families.