Queen's receives prestigious Green Flag Awards
Queen's has been recognised for a second consecutive year in Northern Ireland's prestigious Green Flag awards.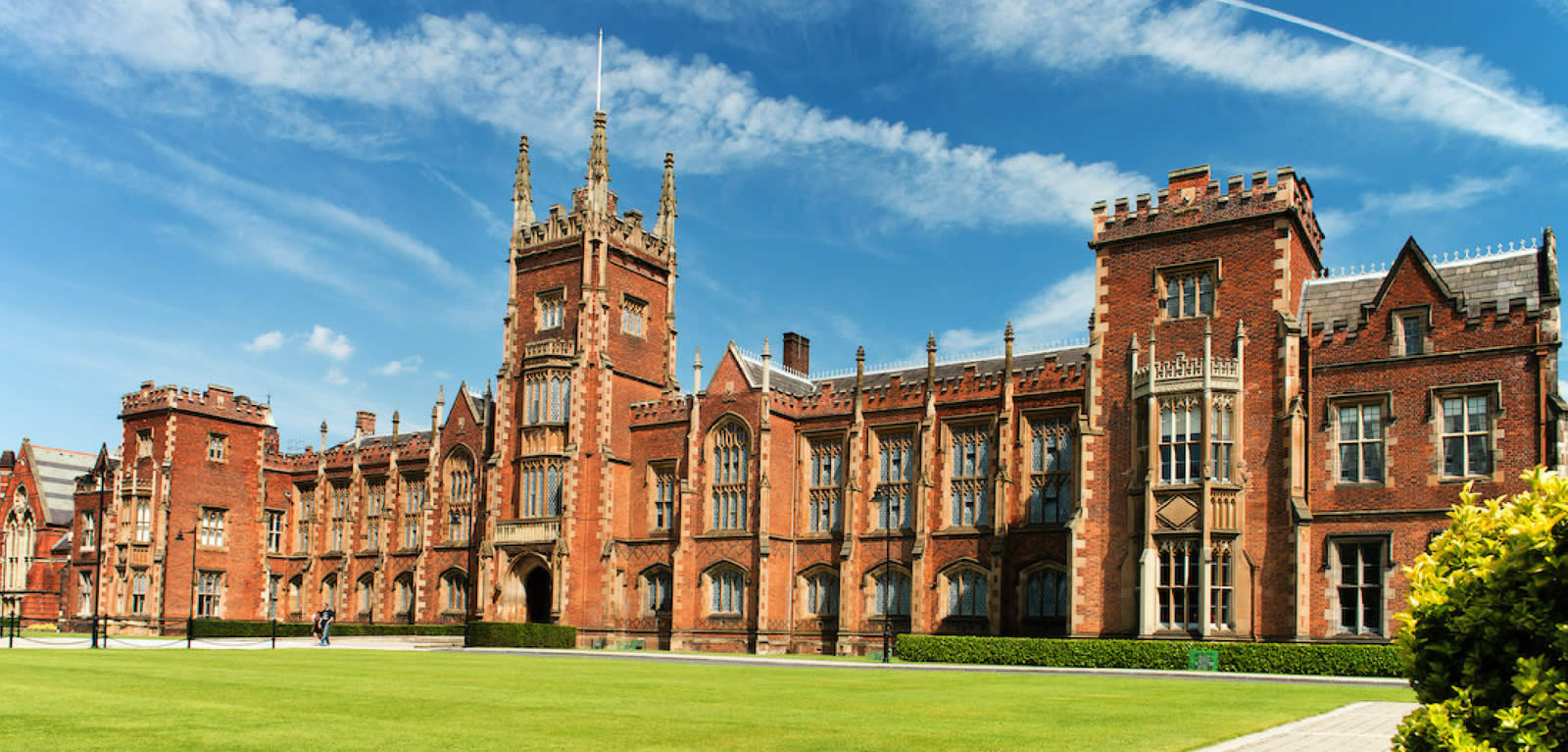 The University was awarded a Green Flag Award for maintaining high quality public green space on the Lanyon site and a Heritage Award in recognition of the site's celebration and promotion of unique elements of its heritage.
The Green Flag Award is the benchmark national standard for parks and green spaces in the UK. It was first launched in 1996 to recognise and reward the best green spaces in the country and is an internationally recognised certification for environmental quality management for parks and open spaces. Keep Northern Ireland Beautiful, an environmental charity, runs the scheme in Northern Ireland.
The University achieved Green Flag status for its Lanyon site through having a site management plan in place and compliance with a range of strict criteria including horticultural standards, cleanliness, environmental management, biodiversity, community involvement and safety standards.
The Awards are judged annually by a panel of experts, who volunteer their time to assess the management plans and the applicant sites through a rigorous judging process.
Commenting on this year's Awards, Dr Ian Humphreys, Chief Executive of Keep Northern Ireland Beautiful, said:
"Northern Ireland's parks and open spaces play a hugely important role in supporting our local communities, both in terms of providing recreational space but also for supporting health and wellbeing. This has been highlighted now more than ever as our parks and open spaces provided a haven to many during the difficult lockdown period. It is fantastic to see such a high number of sites in Northern Ireland meeting the international standard for excellence."
Damien Toner, Director of Estates, said:
"At Queen's, we work hard to create and maintain a very a high standard in our green spaces for the benefit of our staff, students, local community and visitors and are careful stewards of our heritage and historic buildings. We are, therefore, immensely proud to once again be recognised for these efforts with Green Flag and Heritage Awards."