Queen's launches sustainable print policy as part of the University's journey towards net-zero
Queen's University Belfast has launched a new Sustainable Print Policy to help limit printing and reduce the University's carbon footprint.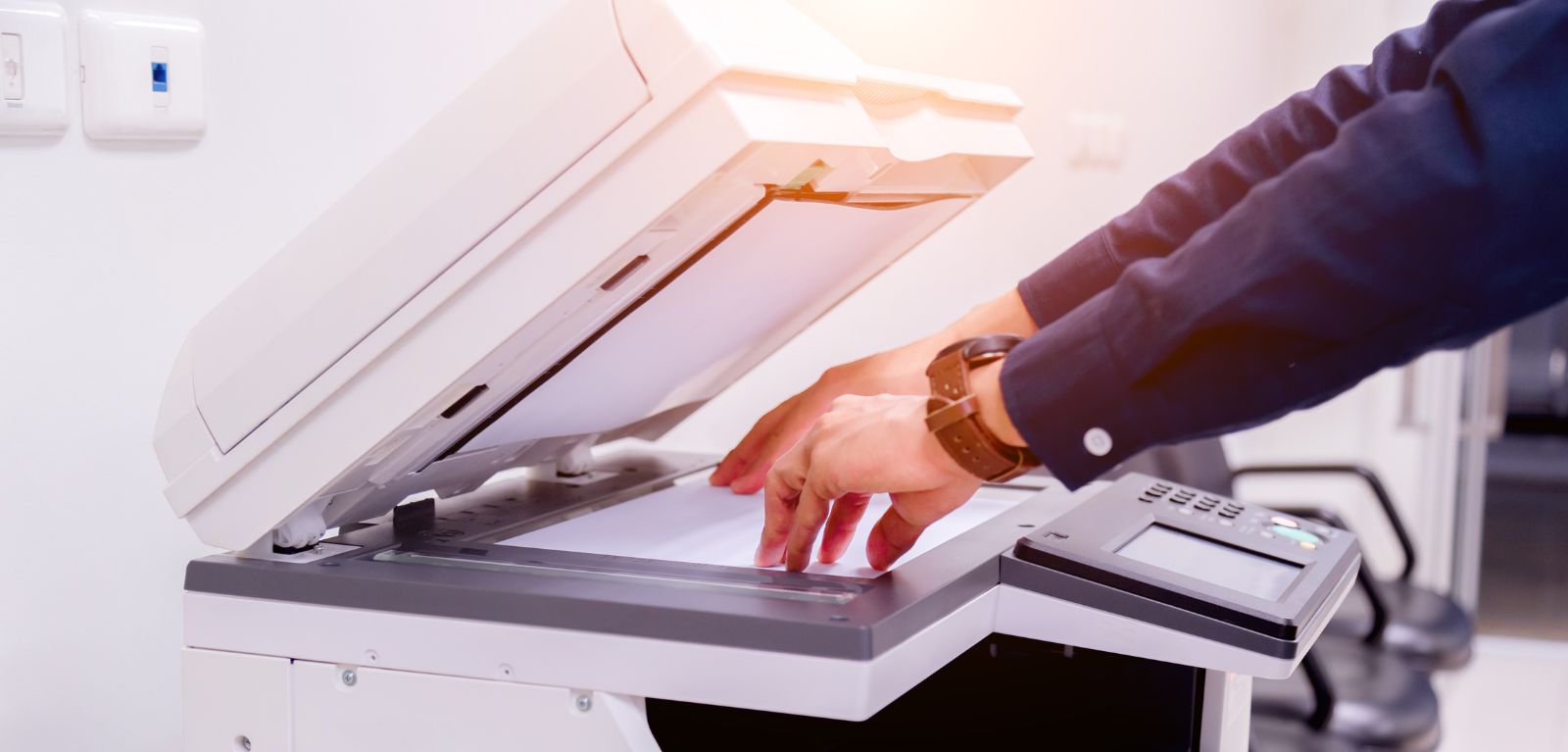 The implementation of the Sustainable Print Policy will contribute towards the University's journey to net-zero emissions, and the policy has the Sustainable Development Goals, specifically responsible consumption, at its core.
As part of the policy, staff and students are encouraged to work digitally as much as possible and to adopt sustainable print behaviours, printing only when necessary. This will include minimising paper usage and consumable waste by delivering teaching and learning materials in digital form where possible – an approach that enables students to access materials from any location and on a wide variety of devices.
Commenting on the launch of the policy, Wendy Galbraith, Director of Finance, said: "At Queen's, we are committed to minimising our environmental impact and eliminating unnecessary consumption. This means we must work to ensure that printing, scanning, and photocopying is carried out in the most sustainable, secure, and cost-effective way across the University. Our new sustainable Print Policy is an important step forward on our journey towards net-zero, and will encourage staff, students and visitors to apply the sustainable consumption principles of Rethink, Reduce, Reuse, Recycle and Responsible Disposal."

Ian Purdy, Interim Director of Information Services, commented: "We are delighted to announce the launch of our new Sustainable Print Policy. Underpinned by the University's excellent IT infrastructure, including Office 365 and Canvas VLE (Virtual Learning Environment), the policy highlights the importance of reducing consumption through more digital working, reducing unnecessary printing and paper use by leveraging the impressive suite of digital collaboration tools we have in place to enable staff and students to share and store materials electronically – encouraging more sustainable and accessible ways of learning, teaching and working."
The policy also aims to reduce the number of multi-function devices (MFDs) in operation across the campus and, ultimately, remove desktop and standalone printers that are not part of our formally arranged contract. To support this, the University has put in place a new contract for the lease of new Multi-functional Devices (MFDs) – combined printer/copier/scanner devices – with Ricoh UK Limited to replace existing units. The roll-out is being led jointly by the University's Finance and Information Services directorates, with the support of Departmental Print Champions in each of the areas receiving devices, as well as MFD Working Group members.
The new MFD devices will be rolled out across the campus over the summer months.
Arrangements for the removal of current devices and delivery of new MFDs will be communicated directly with Departmental Print Champions and School/Area Managers in due course.