In Pictures: Lennoxvale Tree Nursery saplings planted at Elms Village
On Wednesday 16 March, the Lord Mayor of Belfast helped Queen's students and the San Souci Residents Association as they planted trees at Elms Village.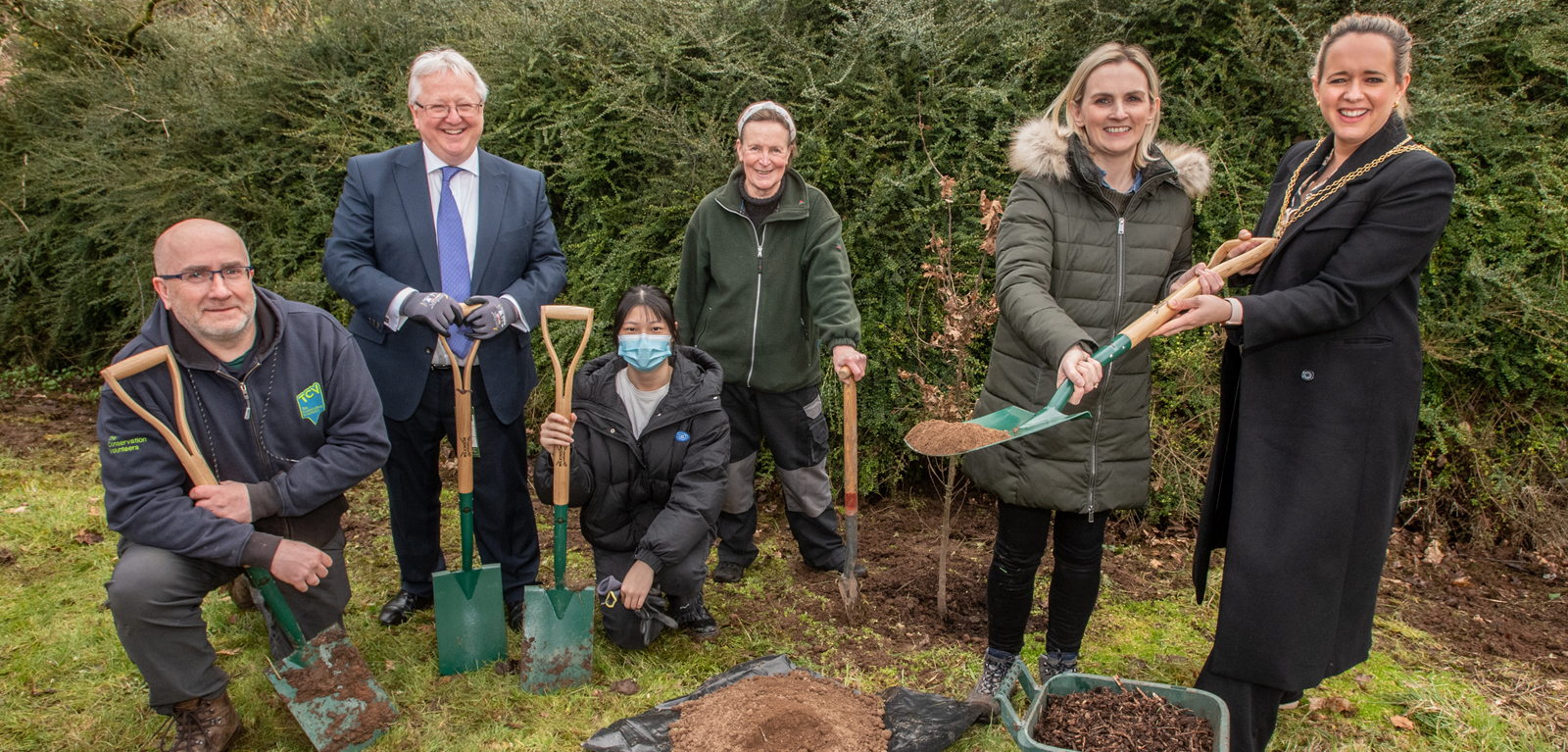 Grown from acorns collected from Belvoir Forest just over two years ago, and cared for by local residents and the volunteers at Lennoxvale Tree Nursery on the Malone Road, the saplings were replanted at the University's Elms Village Accommodation.
The University is a partner of Belfast City Council's One Million Trees initiative. Through this project, Queen's will help with the project's overall aim of planting one million native trees across Belfast by 2035.
The Lennoxvale Tree Nursery is just one of a number of 'Nurture and Grow' initiatives taking place across the University which bring together staff, students and members of the local community. These projects aim to increase local biodiversity and support nature in an urban setting.
Read more on Queen's biodiversity projects here.