PROBE 2017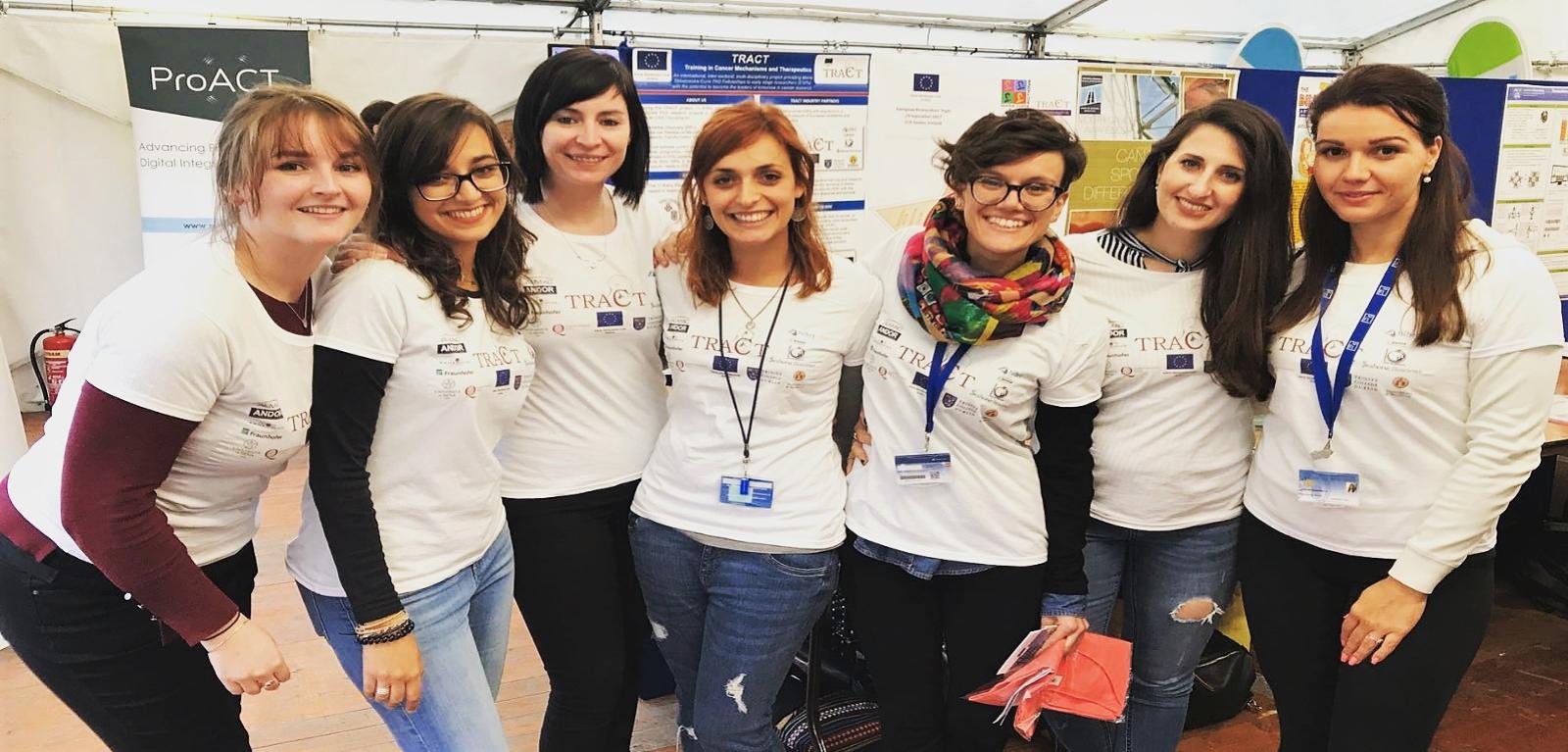 PROBE 2017
On September 29th as part of the European Researchers' Night 2017, Trinity College Dublin hosted 'PROBE,' in collaboration with Science Gallery Dublin. Hosted in Trinity's historic front square and throughout the campus, this was a pop-up festival filled with a packed programme of talks, experiments, comedy and workshops showcasing the best of Irish research. Seven of our ESRs travelled to Dublin to promote the TRACT programme, and inform the public as well as fellow researchers of the research undertaken into oral squamous cell carcinoma and oesophageal adenocarcinoma.
With hundreds of visitors of all ages, and hundreds more tuning in on Facebook live, it was a hugely successful event promoting research carried out in Trinity and associated institutions. The night was funded by the European Commission under the Marie Skłodowska-Curie actions, so the TRACT team was proud to represent the project as MSCA PhD fellows, and showcase its novel approach to cancer research.
For photos of the event and more, please visit and follow us on Twitter.
Media
For media enquiries, please contact niamh.mccabe@qub.ac.uk