iRise Welcome Lunch - Celebrating International Day for Tolerance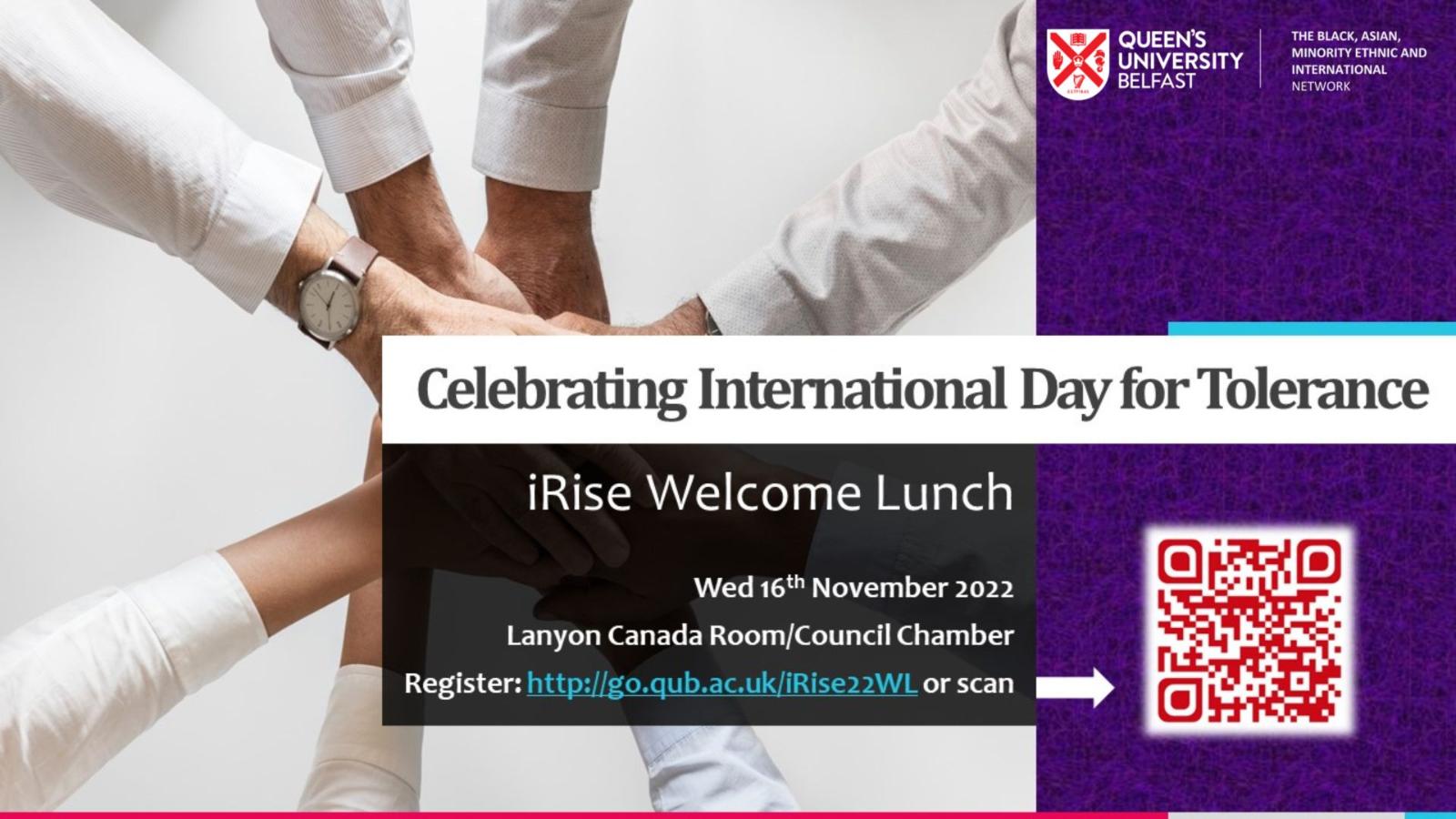 The iRise and Diversity and Inclusion Unit invite Queen's colleagues to join our welcome lunch to celebrate the International Day for Tolerance on Wednesday 16th November. This is a good opportunity for existing and new iRise members, as well as local colleagues, to socialise and network with each other, sharing experiences of living in Belfast and elsewhere in a social, friendly and fun way.
Places are limited to 100 on a first-come-first-served basis. Booking is essential, via http://go.qub.ac.uk/iRise22WL.