Are you a keen and creative writer? Want to tell people what its like at Queen's?
Want to help develop your communication skills?
What we're looking for
We're on the hunt for student bloggers/vloggers to help us tell the world why Queen's - an Belfast - is the place to be.
What you get:

Earn £10.42 per hour for blog posts
Flexible working with no commitment: Fit writing around your student schedule
Have fun and write about why you love being at Queen's
C.V Experience and the chance to publish your work to a global audience
View our list of blog ideas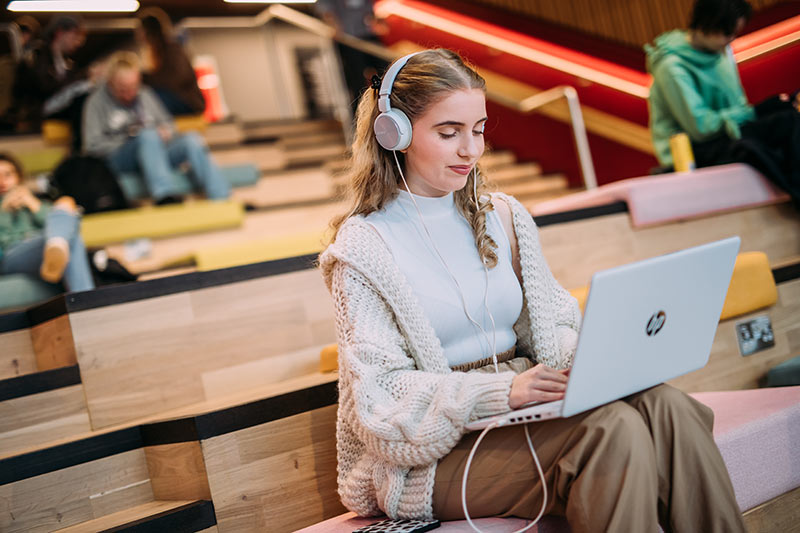 How do I get involved?
Our student blogs are open to students of all years and subject areas.
How to get involved
Sign up to QWork in order to be paid then contact us at digital@qub.ac.uk to introduce yourself.
We will discuss your ideas and share some themes we are interested in. If you are available to write the blog then tell us how many hours it will take and when you are available to do the work. We will then assign you a job in QWork- you'll receive an email and have to accept the assignment.
You submit your work to us, we upload it to the website and you get paid.
Please send your own original photos to enhance your blog.
Contact us
Some ideas to help get you started:
The first few weeks of university – your advice
Your experience of joining a club, sports team or society
Clearing survival guide
Student alternative guide to Belfast – in the know
Student fashion spotter – photo blog curated by you
Making the most of my study abroad experience
Bike tour of Belfast photo blog
Ethnic food in Belfast – guide to buying
My Money Diary - what student life in Belfast costs and how I budget
My Experience of Queen's as a student from...
Making Friends and settling in at uni
Socialising in Belfast
Queen's Accommodation
Share posts with #LoveQUB