29 things you need when moving into Queen's Accommodation
The ultimate list of must-haves, might-wants, luxury items and basic essentials.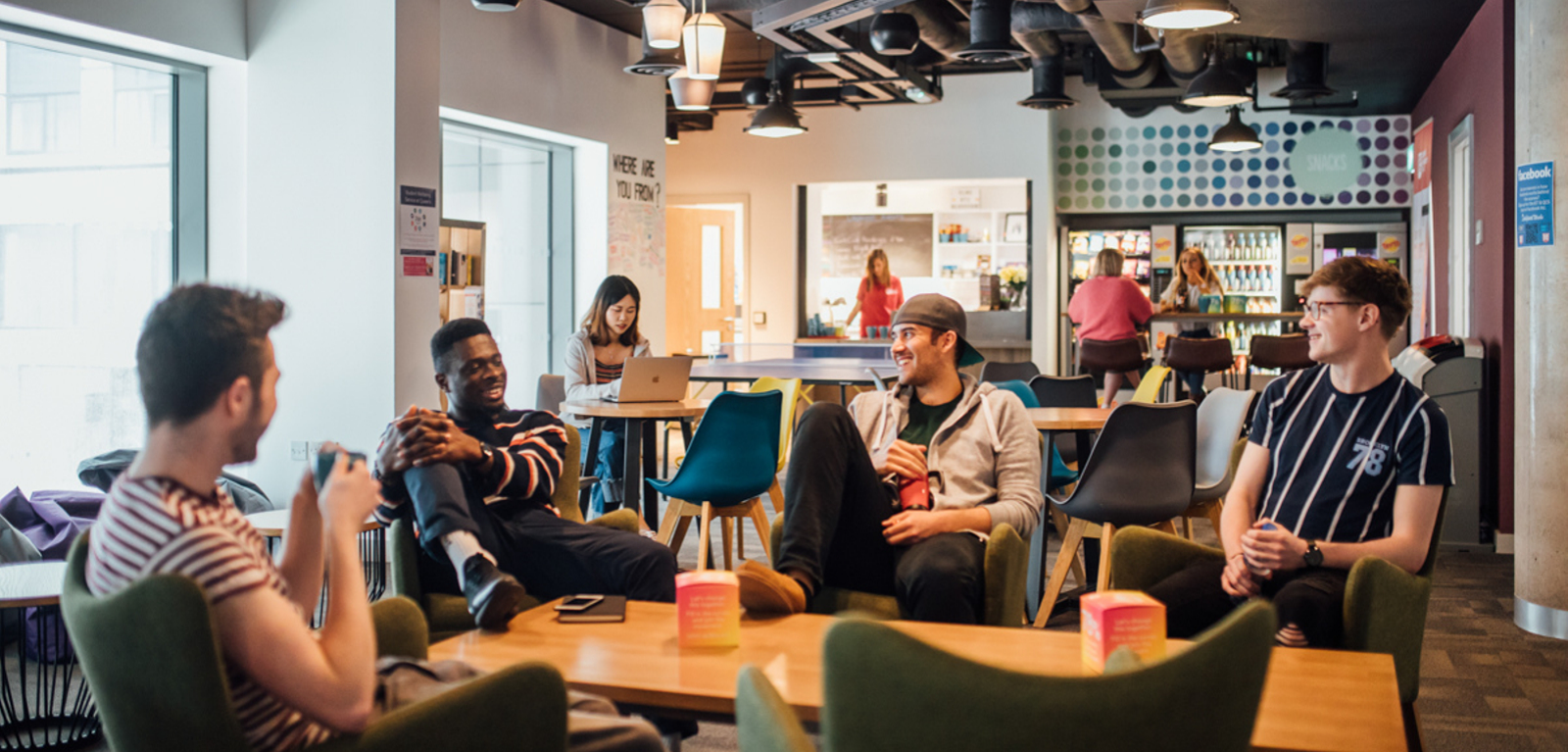 1. Mattress protector, pillows and pillow protector
These aren't exactly essential items but it's a great idea, particularly if you like your home comforts.
You can buy a bedding pack from Queen's Accommodation when you arrive or before you arrive, click here for further information.
2. Double bed duvet
Double bed duvet = twice the warmth in the winter months.
We know you're excited so in case you missed above - you can buy a bedding pack from Queen's Accommodation when you arrive or before you arrive, click here for further information.
3. Sheets and duvet covers (2x sets)
We recommend you bring 2 sets of sheets and duvet covers so when one is in need of a wash you can pop another one straight on to your bed. You can buy a bedding pack from Queen's Accommodation when you arrive or before you arrive, click here for further information.
4. A blanket and a few scatter cushions
These simple additions will max the warm, cosy and homely factor.
5. Clothes hangers
A small collection of hangers is something you won't appreciate until you don't have any. Bring 10-20 clothes hangers with you to stop your clothes from getting wrinkly.
6. Hairdryer and toiletries
Keep those luscious locks in tip top shape by bringing a hairdryer with you (less than 1000 watts). Also stock up on essentials like soap, shower gel, shampoo and conditioner. Want to avoid the dreaded 'Fresher's Flu'? Bring some hand sanitiser too.
7. A good mirror
Whether you're touching up your makeup for a night on the town or shaving for a night with the lads, you'll benefit from a small mirror in your room.
8. Towels, towels, towels
You will need towels for after showers as well as hand towels for drying your hands. You will also need towels for drying dishes. Don't bother packing these though as you can pick them up fairly cheaply at the local supermarket when you get here.
9. Glasses/cups
It's a great idea to get unbreakable plastic cups and glasses in various sizes. Pick some up in IKEA when you arrive.
10. Crockery and kitchen essentials
Queen's Accommodation can provide you with a kitchen pack for a small fee but if you'd like to bring your own then you'll need: plates, bowls and mugs, cutlery and cooking utensils, including a tin opener, bottle opener and corkscrew.
11. Pans and saucepans
Our kitchen packs include these too, but if you'd like to bring your own we would recommend the non-stick variety so you don't lose any of your stir fry to the dreaded 'pan stick'. Bring a saucepan, frying pan, baking tray, a scourer (mesh balls of wire for cleaning), a scrubber brush for dishes and a small chopping board.
You can buy a kitchen pack from Queen's Accommodation when you arrive or before you arrive, click here for further information.
12. Toastie bags
Is there anything nicer in the whole world than a ham and cheese toastie? We don't think so. Toastie bags are inexpensive and perfect for those days when you don't fancy cooking.
13. A padlock
A padlock for your food locker is a great investment so there's no mix-ups between your food and your roommate's food. These can be bought in any local pound store.
14. A Bluetooth speaker
iPhones and Samsung Galaxys have decent speakers on them but it's also a good idea to bring a Bluetooth Speaker if you like your choons.
15. Chargers for phones / iPads and computers
We can't live without our technology so it's important to keep the juice topped up at all times. Don't forget a charger or power pack for your smartphone, tablet and laptop.
16. Disposable wipes
One of the world's great inventions. Bring disposable cleaning wipes with you so you can give your room a quick spring clean and get rid of dust throughout the year.
17. Tupperware boxes
These little boxes are a life saver when it comes to preserving your food and keeping it fresh. You can pick these up for less than £1.00 in any pound shop (Poundworld, Pound Stretcher, B&M Bargains, Home Bargains etc.)
18. Clingfilm / tinfoil
Clingfilm and tinfoil are great to have in any home. You might eat half your dinner or sandwich and you can safely store the rest to eat later.
19. Washing detergent for laundry
Store a small box of washing capsules in your room.
20. Extra toilet roll
Most of our accommodation locations provide an initial supply but after that you'll need to stock up on rolls. Supermarkets and pound shops are great for picking up multi-buy bargains.
21. Photos of home, family and friends
Why not bring a few photos from home to make your room more homely? You will also need to bring Bluetak and drawing pins for your bedroom pin board.
22. Files / folders / pens
Along with files and all the usual stationary stuff, bring some USB pen drives - they are one of the most useful items a student will have!
23. A blow up bed for when friends come to stay
Queen's Accommodation can provide a blow up bed free of charge but there's often a limited number of beds available and these have to be booked in advance, so if you've got one gathering dust in your parent's home, bring it along with you.
24. Bin bags
It's a good idea to always have extra bin bags so you don't have overflowing waste taking over your kitchen or bedroom.
25. Basic food supplies for the first few weeks
Think: bread, salt, pepper, vinegar, packets of soup, pasta and non-perishable food like stir-in sauces, rice, tinned fish etc.
26. Fairy liquid
Those dishes aren't going to wash themselves (unfortunately).
27. Toothbrush and toothpaste
Those pearly whites need protected so bring both with you and you'll be smiling all year.
28. Laundry bag
Dirty clothes need somewhere to stay and you don't want them lying all over your room.
29. Clothes for all weather
Irish weather isn't exactly consistent. Bring warm clothes, a good waterproof coat, umbrella and hats.
You can buy a lot of the above directly from Queen's accommodation. Visit here for more details.