What's it like to live in Queen's Accommodation?
Peter is sharing his thoughts on what it's really like to live in Queen's Accommodation whilst studying and why you should consider applying for a room too.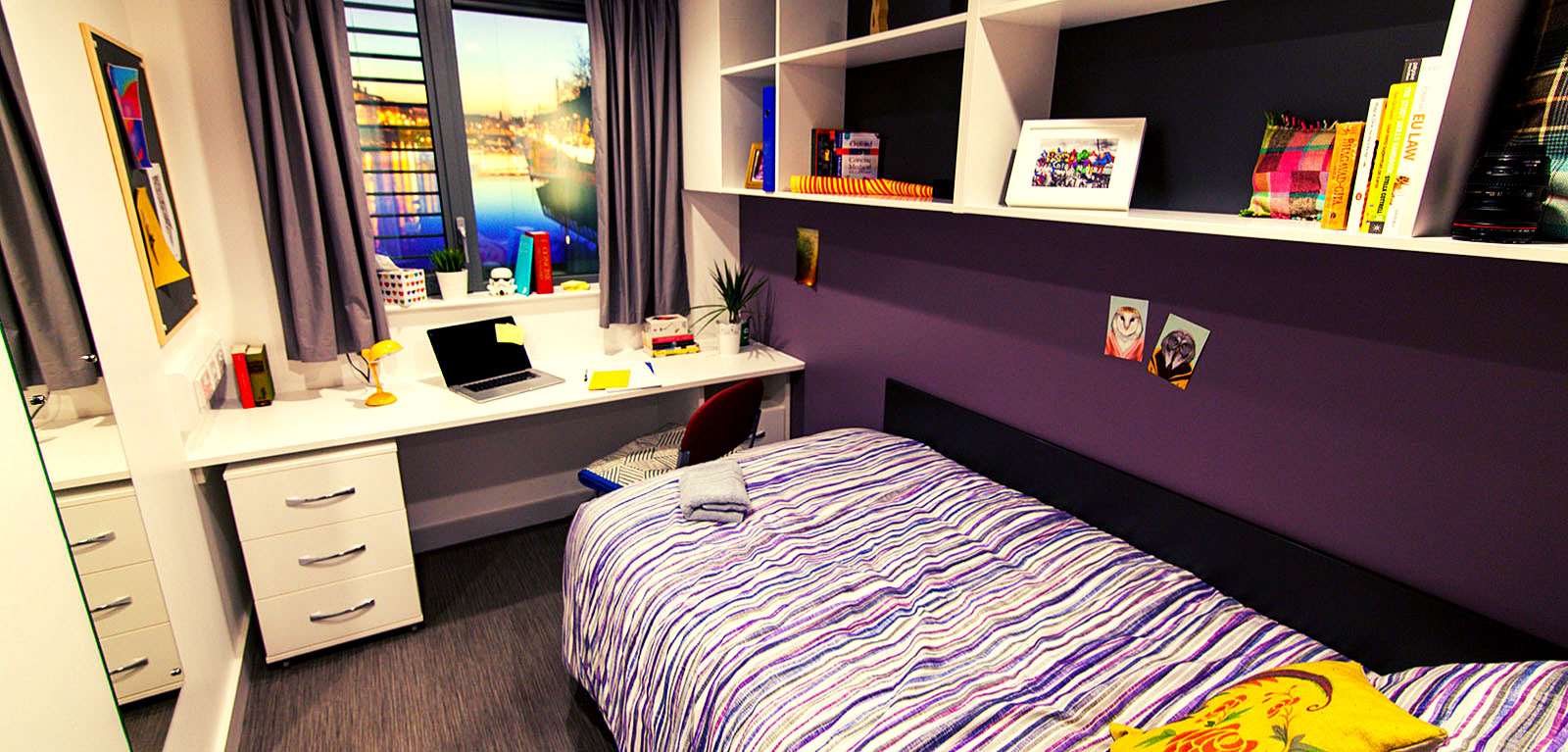 In my first year, I made the big step moving over from England to live in Northern Ireland. Living in Queen's Accommodation at Elms BT9 helped make that year the very best it could be. Here's why!
Flats
The accommodation is all of a really good standard. There are a few different sorts you can go for. In September 2018, 1237 rooms were opened up at Elms BT1 and BT2 so they'll still be super new and modern, even by September 2019. That's not to say that Elms BT9 with its 2000 rooms isn't modern. In the past few years, all the rooms there have been refurbished with new furniture, fittings and a fresh lick of paint.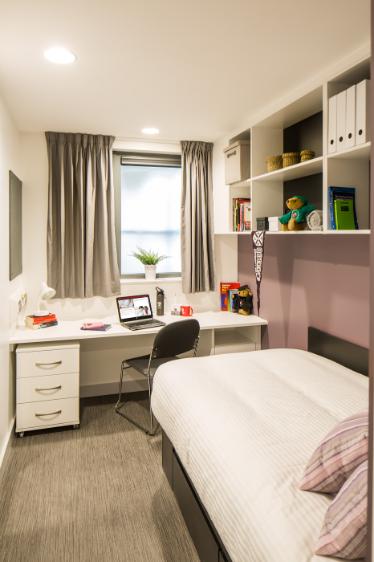 Kitchen
Each flat also has a dedicated kitchen, living and dining space. This is a great space to socialise with all your flatmates and any friends you might have over. These kitchens have all the things you want like a microwave, kettle, toaster, rice cooker, ovens, grills, hobs and fridge-freezers. For all the likes of your cutlery and crockery, you can buy a kitchen pack from the accommodation staff for £42, along with a single bedding pack for £30. Or if you're on the GB scholarship, then you'll get this for free!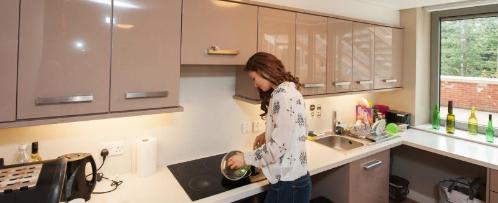 Getting to know people
Living at Queen's Accommodation, you get to know so many new people straightaway, even if you don't know anyone when you first arrive in Belfast. At Elms BT9, you'll have 9 or 10 flatmates so there's bound to be people that you'll get along with. It's been two years since I lived at BT2, and I'm still in touch with my flatmates and we regularly meet up!
If you don't know too many people before arriving in Belfast, it might be a good idea to live at BT9. Although BT1 and BT2 are in the city centre, their flats only have 4, 5 or 6 people in them so there's not quite so many people to mix with. They're probably a bit better for second and third year if you're wanting to stay in university accommodation.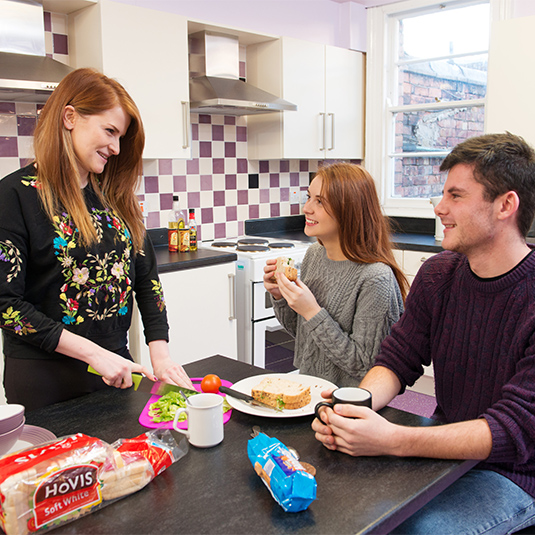 Mix of people
You don't want to come home from a busy day of class and just talk to flatmates who are from the exact same place and do the same degrees. The accommodation staff try to make sure there's a real mix of students so in our flat we had medicine, law, music, engineering, chemistry, finance and biomedicine students, alongside me doing English. In terms of where we were all from, we had three Northern Irish students, one from the Republic of Ireland, five of us from Great Britain, one from Ukraine and one from China! Getting to know so many different people from different backgrounds and culture meant you got to know loads of people who you never would have normally got to meet!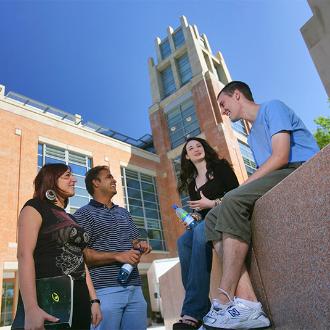 Security
Here's one for the parents! At Queen's Accommodation you certainly feel safe. After 10pm you have to show your key fob and student card to get on site. And any guests that come to stay over have to be officially registered to be on site. There's also 24-hour security if you ever have any problems.
Location
The accommodation isn't far at all from the main campus, with BT1, BT2 and BT9 being about a 15 minute, depending on how quick you are! Also, if you're wanting to do your weekly food shop then there's a Tesco 10 minutes walk from BT9 or if you're at BT1 or BT2 then you've got all your city centre shops on your doorstep. Also, every Monday you'll find a free bus that takes you to Lidl for all your cheap essential groceries!
Residential Life Team
Queen's Accommodation has 5 Residential Coordinators and 24 Residential Assistants. These guys are on hand to offer any support you may need. They'll regularly organise social events, like talent shows and movie nights for you to get to know people. They'll also organise tonnes of weekend trips across the year to attractions all around Belfast, as well as down to Dublin and up to the North Coast amongst others. These are great opportunities to see around you and meet new people too!
If you want to find out more about all the accommodation options available at Queen's, just click here.
Peter Moor

English with Linguistics | 2nd year | Huddersfield, England

I am 21 year old Yorkshire lad, born and bred, but now studying English with Linguistics at Queen's. I decided to come to over to Northern Ireland after many holidays visiting family across the country. I am part of the university politics society and the debating society. This semester I'm also doing a French language course - wish me luck! I'm a keen swimmer which is certainly needed when this country has so much good food to offer!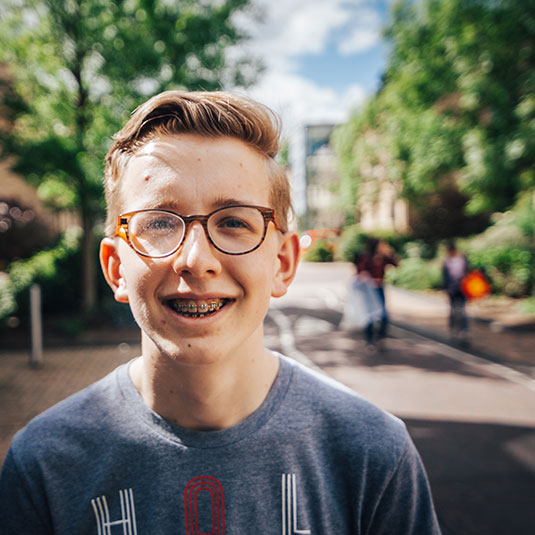 Peter Moor
Student Blogger, BA English and Linguistics