Why I Love Living in Mount Charles
Jia Xin explains why deciding to live in Mount Charles, one of the wide variety of accommodation options at Queen's, has been the perfect choice for her in second year.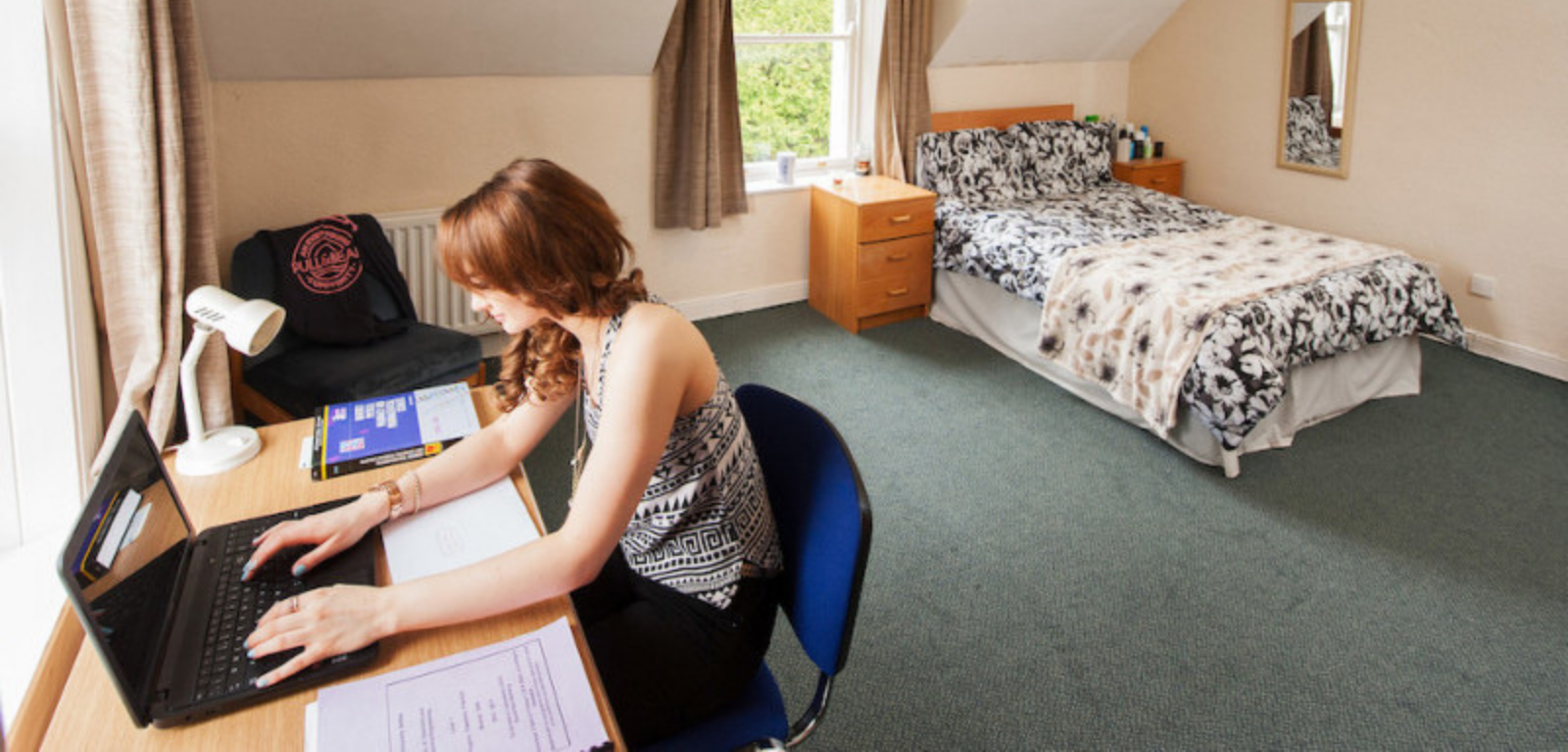 Are you pondering whether to apply to stay in Queen's Accommodation? Queen's has a wide variety of options that cater to every lifestyle. But did you know that you don't have to opt for private accommodation in your second-year either? You might consider living in Mount Charles. This accommodation is right next to the bustling Botanic Avenue and has its own charms that many students might not know about!
Many students move out to private accommodation with their friends after their first year, and it's totally understandable why they would want to do that. It might be because they enjoy living together with friends – which takes away the awkwardness of having to know your new housemates all over again. However, living off-campus has its downfalls as well, for example, having to deal with landlords and unnecessary delays and unforeseen bills.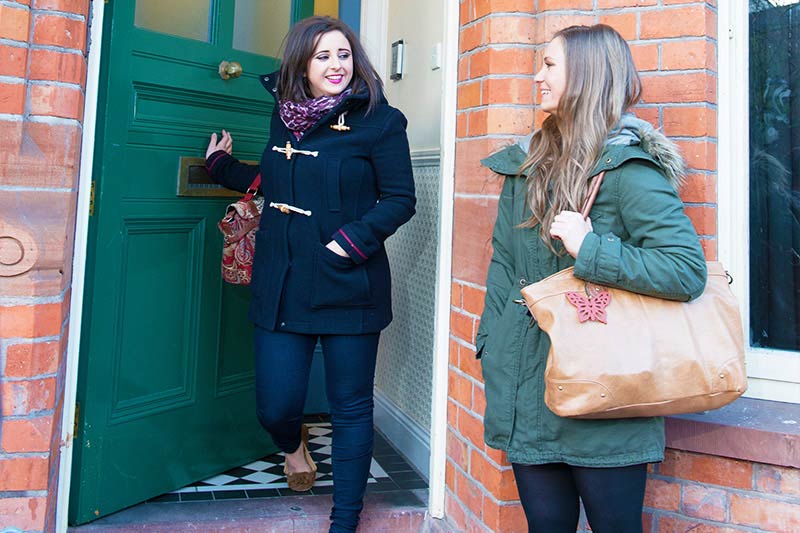 At the same time, living on-campus has its benefits. For example, you won't have to wait for days or weeks when the shower is not working; you won't have to suffer when the radiator breaks down on a cold winter day because the contractors will try their best to fix it to minimise the loss. You might not get 24/7 heating (unless you are living in BT1 or BT2) but you won't have to worry about having to pay for the gas every month either.
Just in case many of you don't know, Mount Charles is right across from University Street, which means it is really close to the Lanyon building, the McClay library and, perhaps a 10-minute walk from the Medical Biology Centre. It is also very close to Tesco express which is very convenient for you to get your groceries. Mount Charles is also a 20-minute walk away from the city centre. Location-wise Mount Charles is a good option for students who want to live on-campus and also live close to the university.
Mount Charles is only available for returning students and postgraduate students which means you will be living with more-settled students who most likely have lived in Queen's Accommodation previously. In my experience, when I was living in Elms, we had a few complaints due to loud late-night parties. In contrast, Mount Charles is more focused on quiet-living. This has been a welcome change for me as I prefer quiet-living because that allows me to concentrate on doing work or having a good rest at night.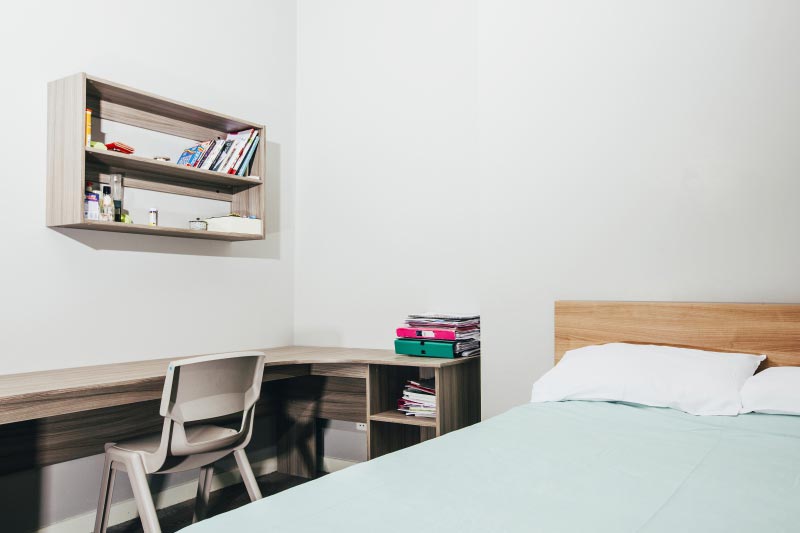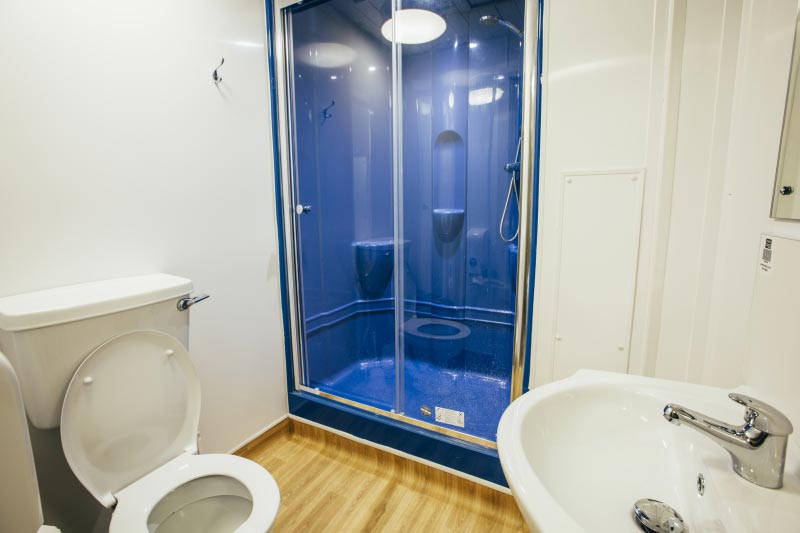 If you are looking for slightly cheaper options while living on-campus, you might consider Mount Charles as well. It costs £85 per week for a small standard room – one of the most budget-friendly options. However, if you opt for a bigger room, you can get a premium standard room which costs £120 per week, which is very spacious and comfortable.*
All your bills – water, electricity, heating, WiFi, maintenance, are included in your rent and you won't have to worry about paying additional costs during the course of your residence. Temperature-wise it is quite warm overall as there is scheduled heating times.
Just like in some other accommodation options at Queen's you will have a washbasin in your room but you will be sharing a shower room with 3 or 4 people, the same applies to the kitchen. However, if you would like to have your own en-suite bathroom there are limited en-suite rooms in Mount Charles you can apply for.
Overall I can definitely recommend Mount Charles for many reasons. It's proximity to campus, as well as the quiet living options have helped me focus on my second year at university and I enjoy not worrying about the bills!
Have you decided where to live for your next academic year?
*Prices correct as of July 2022
To find out more about Queen's Accommodation options visit the website here.
Jia Xin Chang

LLB Law| 2nd year |Malaysia

I'm a 20-year-old Law student from Malaysia with a weird accent. I'm occasionally talkative, however, I'm a natural introvert. I'm a lone ranger who enjoys her solitude and calmness, but I'm not anti-social. I'm a music lover and I play the piano, and constantly regret not picking up a second instrument when I was younger. I love singing but I'm not vocally trained. I don't listen to any other music except rock - the heavier the better! Sometimes called weird by my friends, but I prefer to think of myself as unique. I have had an immense passion for writing ever since I was very young, and I write in both English and Chinese. I was the editor of my school bulletin and a student journalist during my high school days. I'm now a casual blogger and I enjoy my job (despite suffering from writer's block all the time). Welcome to my space.
‌