Living in Queen's Accommodation: Elms BT1
Ciara Ashley from Liverpool is a first-year Anthropology student and here is her experience of living in Queen's Accommodation (Elms BT1).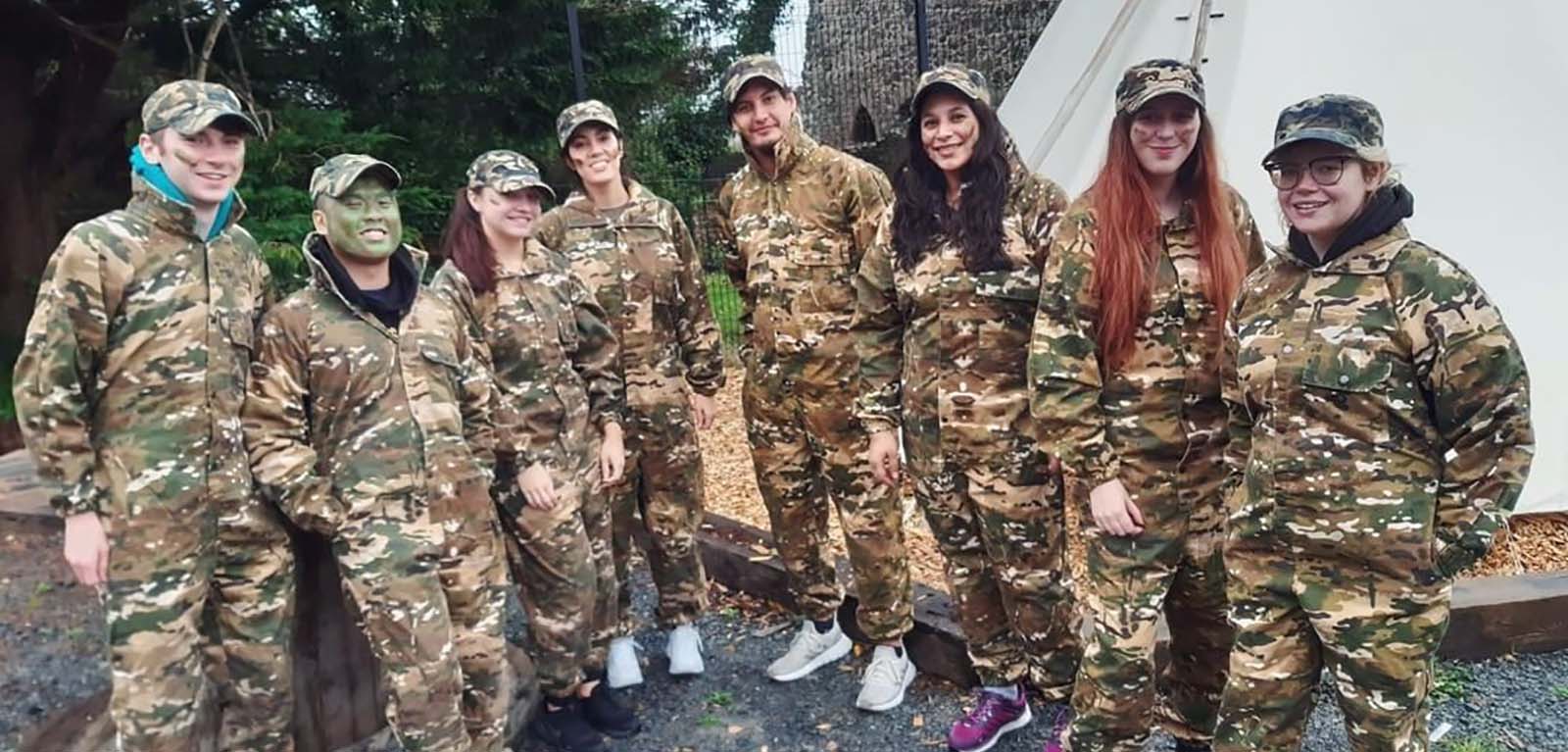 Queen's University Belfast has several student accommodation sites including the larger sites Elms BT1, BT2, and BT9. After living in Elms BT1 for the best part of the academic year, I feel as though I am equipped to describe what it is like to live in accommodation and tell you what to expect!
Location
Both Elms BT1 and BT2 are located in the city centre. I've found living in BT1 really handy for shopping and also transport, as there are bus links to campus just a 5-minute walk away (just opposite the Europa Bus Station). You can buy a bus ticket using either the Translink mLINK app or paying by cash on the bus (be aware that most buses do not take contactless payments, I made this mistake on my first bus journey!).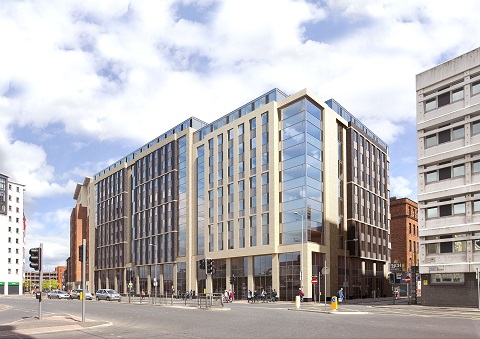 Elms BT1
BT1 and BT2 are in great locations for bus tours if you would like to see more of the city. This is particularly fun to do on a nice day!
They are also about a 15-minute walk away from Cityside Retail and Leisure park, where you can go to the cinema, play mini-golf, beat your friends at some arcade games, and even throw axes!
BT1 and BT2 are about a 15/20 minute walk from campus, which is further away than if you were to live in Elms BT9. However, I appreciate living in the city centre so I don't mind the walk too much.
Rooms
There are different room choices available across the accommodation sites. In BT1, there is the choice of either a studio apartment or single bedrooms with a shared kitchen and living space. The shared flats can have between 3 and 6 people living in them. All rooms have en suites included. From my experience living in a 6 bed flat, I think it is a good way to socialise and make friends.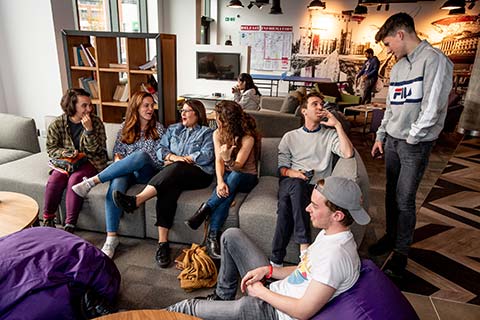 Shared area in Elms BT1
Security and reception
Staff are in reception to answer any queries from 8 am. Overnight, security cover reception and deal with any issues you may be having. They can also let you back into your room if you happen to forget your fob (which happens more than we'd like to admit!).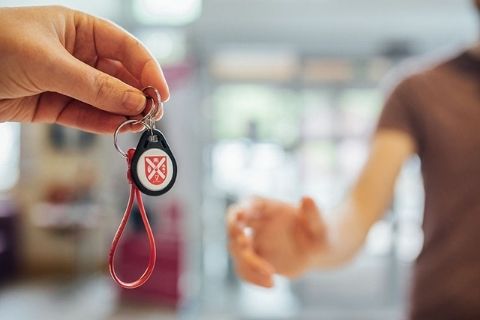 Don't worry about getting locked out- there's always someone available
Common areas and events
Each of the accommodation sites has its own common room. The BT1 common room is always lively with events every day of the week, ranging from Tunes and Toasties nights to grab-and-go bubble tea events! All of the events are free, and everyone is welcome to go.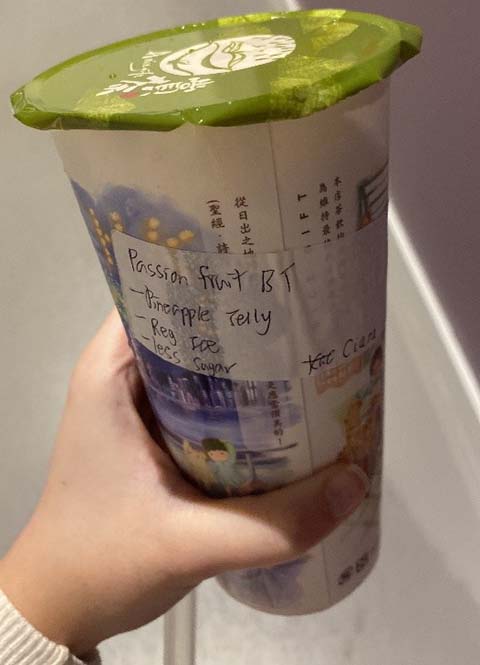 Grab and go bubble tea at Elms BT1!
The common room also offers free tea and coffee at the coffee bar every day it is open.
Trips
Queen's Accommodation offers trips to students living on site. I have tried to go on as many of these trips as possible, as it is a great way to both make friends and explore Northern Ireland. These trips usually happen at the weekend, so they are a good way for people living away from home to get out for the day.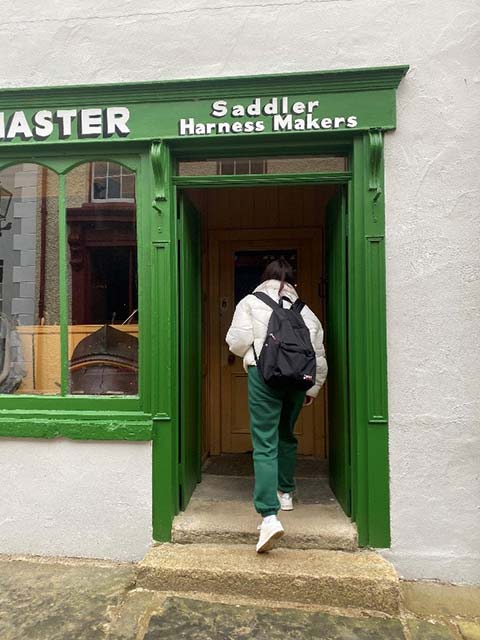 Ulster American Folk Park
I have gone on most of these trips alone and found everyone to be friendly. My favourite trips would probably be the Ulster American Folk Museum and the Giant's Causeway trip, though I did find the laser tag trip hilarious and so much fun!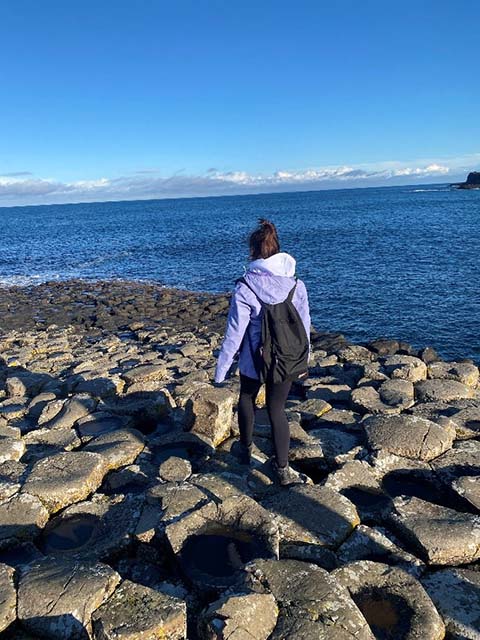 Ciara on an Accommodation trip to the Giant's Causeway
Facilities
Elms BT1 has a waste room for your rubbish and a laundry room for washing clothes. The laundry prices are not included in the accommodation fees, so it is wise to download the Circuit app and keep it updated with funds. The laundry room is also equipped with ironing boards which are free of charge.
Your post can also be delivered to the accommodation, where you will receive an email when it has arrived. To collect your parcel, you just have to go to reception and show your student card. Envelopes and small parcels will be put in your flat post box, where you can get them at any time using a key that is given when you move in.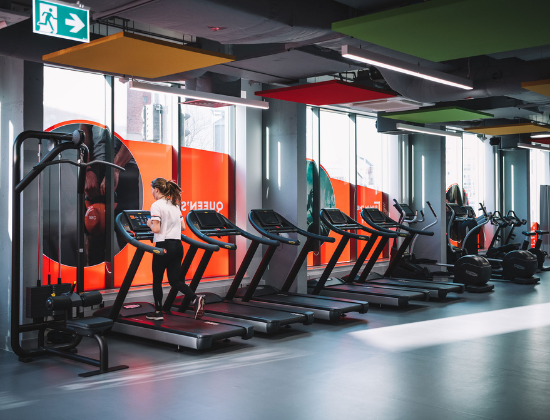 My favourite facility is the gym on-site. Located on the ground floor of the building next to the reception area, the gym is a great place to de-stress. There are both cardio machines and weight machinesand there's an area for floor exercises if you do not feel like using machines. Classes are also held for free in the gym multiple times a week, and there are vending machines where you can buy cold drinks and hydrate yourself or snack on a protein bar.
Find out more
Read more Accommodation blogs
Ciara Ashley

BA Anthropolgy | Undergraduate Student | Liverpool, UK

I'm a 19-year-old from Liverpool who decided to pursue her degree in Belfast due to its rich history. I am an anthropology student and so I am interested in all aspects of human life. In my free time I love to listen to music, take part in the university-organised trips, and go clubbing on student nights.