Why Choosing Queen's in Clearing was the Best Decision Ever
There are lots of reasons you might find yourself using Clearing to secure a University Place but it can still be a nervewracking experience. Francesca is sharing her Clearing story and how it helped her find the perfect course at Queen's.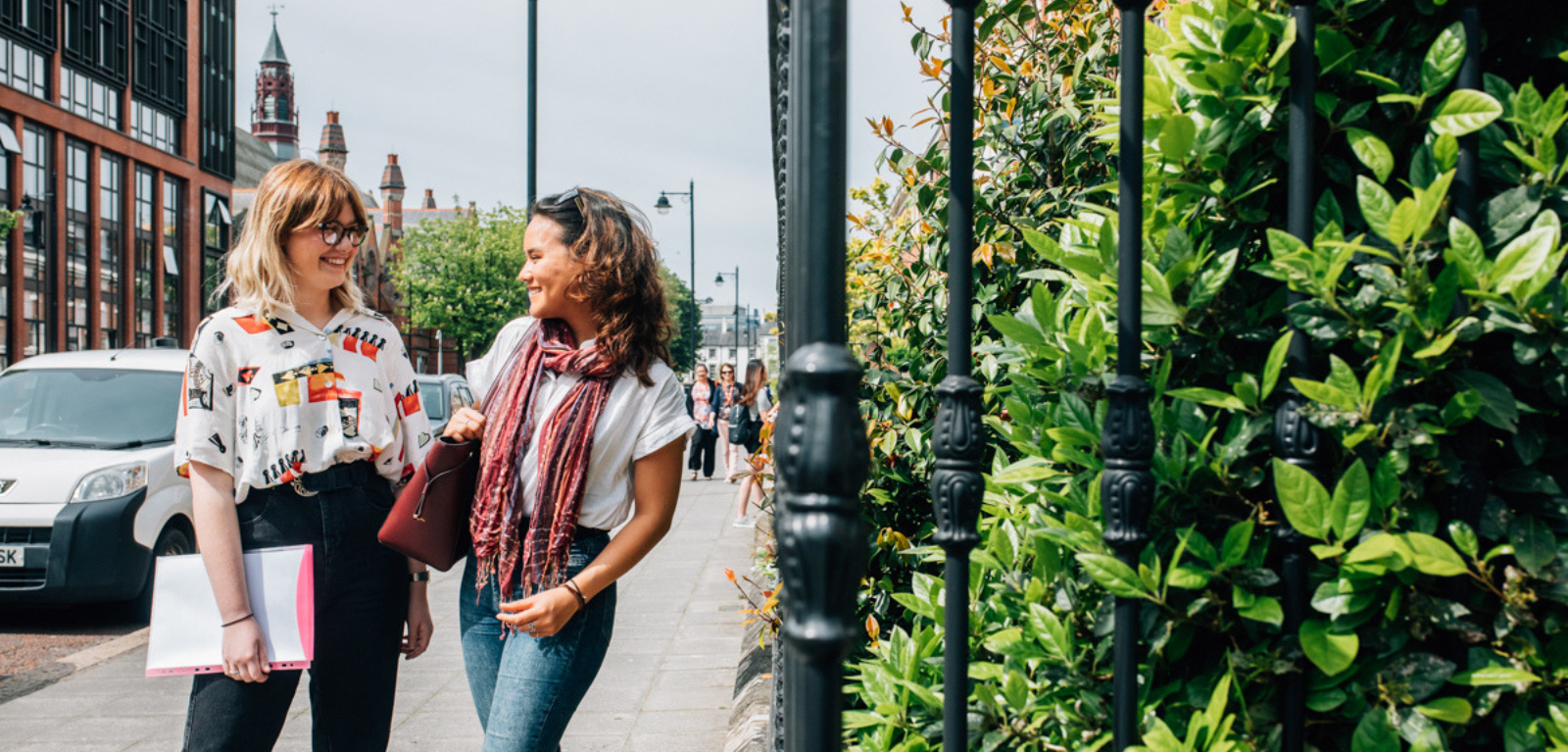 Results Day Prep
The few days before results day I started to become increasingly worried about my grades and my University place which was dependent upon them.
So, I decided to do something about it and made myself a 'clearing pack.' This contained crucial information I would need on hand in the case of clearing, for example, my UCAS ID, email address, GCSE grades, etc. I'd watched videos on clearing on YouTube which helped to calm me massively.
The night before results day I was restless as expected, but I was reassured in the fact that I had tried my best during exams. After what felt like a lifetime of refreshing the page, UCAS track was live at 7:30 am and I saw that I had been entered into Clearing. I went into school with my mum to collect my grades and spoke to my teachers who said I needed to get my papers remarked.
Navigating the Clearing Process
Once home, I was browsing through twitter when I came across a post entitled 'Russell Group Universities offering places through clearing.' As I live in England, attending university in Northern Ireland was a totally different option! My parents automatically assumed it would be expensive to travel to university, but I found that it was, in fact, cheaper than travel to alternative universities. I also knew that I definitely wanted to move out of my family home to help me gain independence and develop crucial life skills, such as cooking for myself and taking responsibility for looking after myself!
I rang up, out of pure curiosity and spoke to the loveliest lady on the phone who was so welcoming, cheerful and made the process very easy. I found Queen's to be one of the most organised universities and made an outstanding first impression which really did mean a lot.
Queen's is the Only Place for Me!
After researching into Queen's and watching other students experiences and accommodation options, I knew Queen's was the only place for me. I saw this as an opportunity to discover a new city which I'd never visited and a chance for me to grow as a person, as I would not be as close to home. My mum has family in both Northern Ireland and the Republic of Ireland, so this was also an opportunity to get back in contact with them and reconnect!
My excitement grew further as I proceeded to book flights and arrange a guided tour for my first ever visit to Northern Ireland. I instantly felt comfortable and very pleased with the knowledge that Belfast would be my home for the next three years. On our guided tour my mum and I visited the McClay library, my chosen accommodation and Riddel hall, which is home to Queen's Management School. Here I had a meeting with a member of the economics department about the course. I was at first a bit worried about starting an Economics degree without having done Maths A-Level, but I was reassured that there would be help available which there was. I highly recommend doing the guided tour, especially if coming through clearing as it was useful for me to get to know the area a bit better before moving into halls! It also reassured my parents about where I would be living and made them both feel more at ease with me moving out.
Thoughts Looking Back...
Having just finished my first year at Queen's, I couldn't be happier that I study here and I am so proud to say that I do. I appreciate that clearing can be scary, but I believe that everything happens for a reason. I would not be the person I am today if I hadn't have made the jump and come to Queen's. Clearing is often portrayed as a negative thing and is viewed by some as though it is for those who have 'done badly', but that is not at all the case. Maybe, like me, your scripts were mismarked! In my case, 2 out of my 3 A-Level grades went up after remarking, but I wouldn't be at Queens without clearing so I will forever be grateful.
To Find Out More about what courses are available through Clearing, check out the details here.
Francesca D'Souza

BSc Economics | 1st year | Watford, England

I'm Francesca, I'm 18 years old and I study Economics at Queen's. I came to Queen's through Clearing, but I am originally from Watford in England. I am an older sister to two brothers, aged 16 and 17 who are both glad I moved out, with the only downside being that they have more washing up days! I have loved my first year at Queen's and want to share my experiences and advice with others.
Francesca D'Souza
Student Blogger, BSc Economics