Advice on Clearing and Confirmation
Hear from Roisin McEvoy, Head of Admissions and Access, with all you need to know to make the most of clearing opportunities at Queen's.
Clearing enables you to apply for any university course that has places left. You don't need to keep the same subjects you previously applied for- the choice is yours.
No matter how you begin your student journey in September, we'll be here to support you and warmly welcome you into our community.
Get your Clearing Answers
Unsure about the options open to you through Clearing and Adjustment? We have you covered.
Get answers on our FAQs page
Contact us
Got questions? Get in touch with our team.
Get in touch
Guaranteed first year
accommodation
The UK's best value
student city
(Which? University, 2018)
Top 140 in the world
for graduate prospects
(QS Graduate Employability Rankings 2020)
Top 50 Universities
in the world
(Times Higher Education Impact Rankings 2021)
"I was devastated when all my friends got in to their choices apart from me. I just called Queen's and got a place – as simple as that."
Poppy McPeake
Watch student testimonial
"The cost of living is so cheap! I pay less bills and rent than my friends. Going out in Belfast is really fun. There are lots of different options and everywhere is within walking distance"
Alice Poole
Watch student testimonial
Getting Ready for Campus
Find out more about our plans for Semester 1 of the 2021-22 academic year, including:
Next Year - Teaching Arrangements
Travelling
Arrival & Preparation
Communication from the University
Vaccination Arrangements
Ask a Student Anything
Catch up on Instagram
Know someone worrying about Results Day? Then this is for them.
This clinic features real advice from an expert or student who knows what you are going through.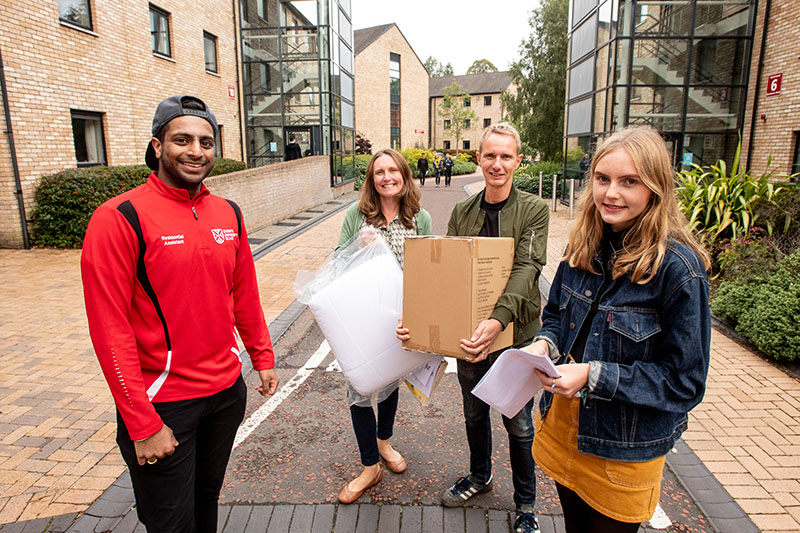 Advice for Parents and Carers
Going to university is a big step for your children and you. Hear from two parents about their child's clearing experience and get advice on how to prepare for results day and what steps to take.
Other Routes to University
Study a foundation degree or other higher education qualification at one of Northern Ireland's six further education colleges then progress to complete your degree at Queen's University or other local institutions, or enter full time employment.
Find out how we can help you enter university, with hundreds of course options across Northern Ireland.