How to Write a Great Personal Statement
Personal statement stressing you out? Queen's medical student Patrick is here with a ton of great tips and advice to help you craft a personal statement that makes you stand out from the crowd.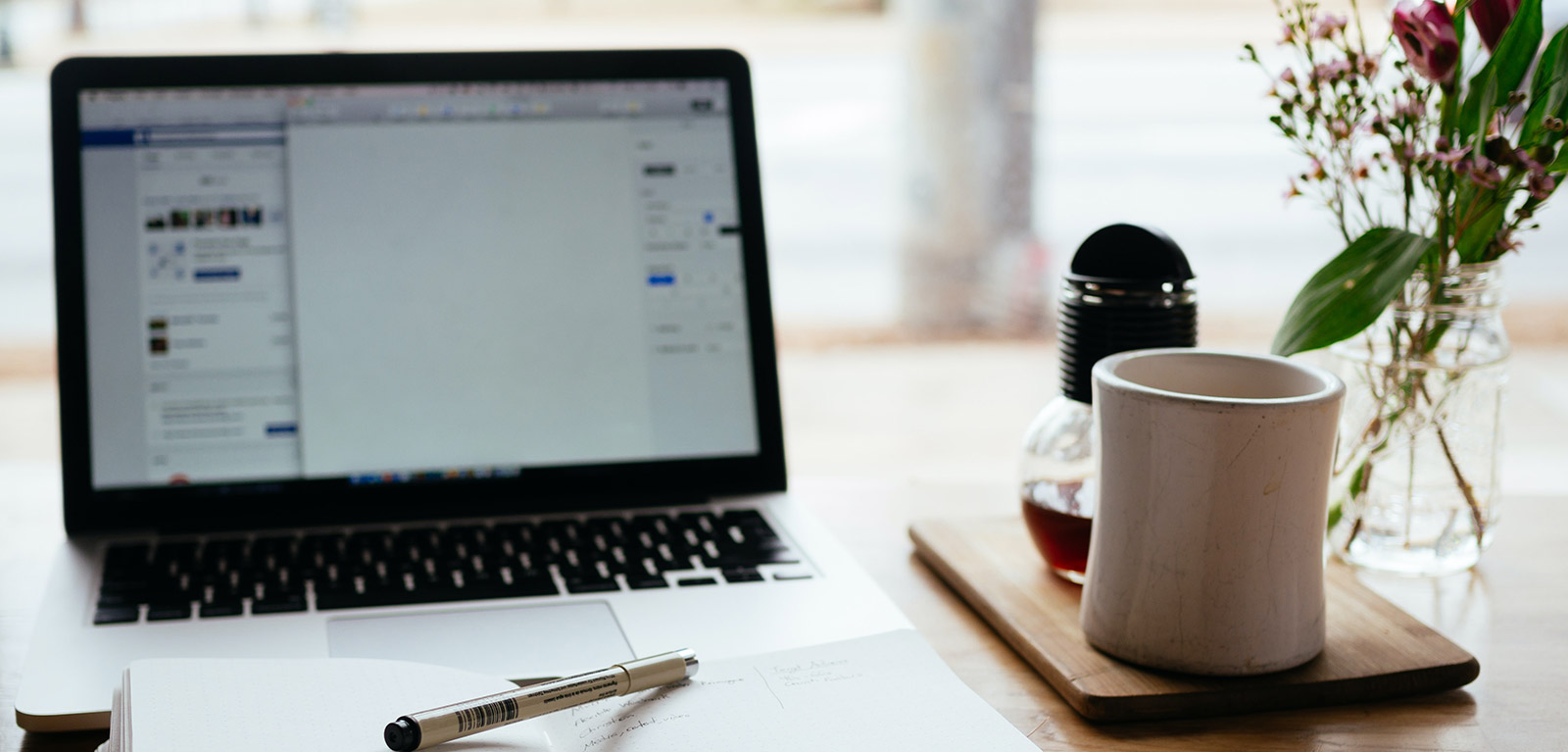 Hi, I'm Patrick and I'm a second year medical student at Queen's University Belfast. The UCAS Personal Statement can be one of the most daunting parts of applying to university, but it doesn't need to be. Here are my some of my tips on how to write a great personal statement:
Start simple
Don't start by rushing in and writing the statement itself. Begin with a blank piece of paper and draw a mind-map. Think of everything you have done in sports, music, volunteering, or school. Have you won any awards or achieved any extra qualifications? Maybe you have a part-time job that would be relevant to your course. Write down in bullet points everything you can think of. This will give you a good foundation when thinking of things, you might like to include in your personal statement.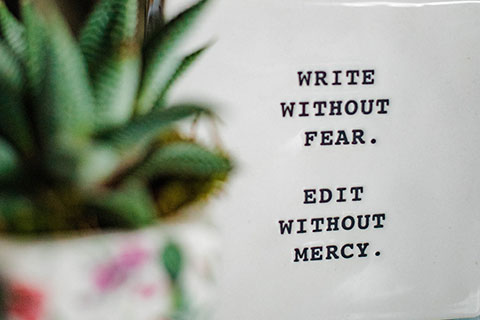 What is the purpose of your personal statement?
Foundations are important when it comes to writing a personal statement and asking yourself a few questions before you start writing can be very helpful.
What do you want to express about yourself?
What should you include to show you are a qualified and interesting candidate?
How can I show that a university would be lucky to have me as a student?
What do you want the reader to come away thinking about you?
Have these questions in mind as you plan and write your personal statement, they will help you to maintain a focus on the purpose of what you're writing. When you are done writing your first draft, you should refer back to these questions and assess how well you have tackled each of these questions.
Keep it succinct
For me, one of the biggest challenges in writing a personal statement was keeping it to the 4000 characters and 47 lines. At first glance this seemed like more than enough but when you get writing you soon find that it can be a challenge to be succinct but not sell yourself short.
In that word limit you want to market yourself as an exciting, well-rounded candidate by including as much interesting and individual selling-points that would make you desirable to a university like Queen's.
To keep your writing succinct, refer back to the mind-map you created earlier and think about how you can include as many of the relevant points as possible without making your statement look like a list.
Also remember that there is no need to mention your GCSE results, A Level prediction etc. These will all be shown elsewhere on your application. Do not waste precious space in your personal statement re-listing them!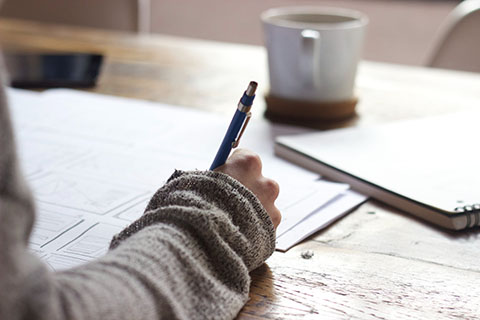 Make it unique
As the title gives away, you have to make your statement a personal statement, meaning that it has to be unique to you. In each of our lives we will have different hobbies, different personal backgrounds, different volunteering or work experience and different skills. The point of the personal statement is to show the universities you're applying to that your unique experiences will make you an asset to their university and course.
For me, I found it useful to write my personal statement using a series of anecdotes, with each sharing a different learning aspect of my work experience, my team-working and time management skills I developed through competing in equestrian sports, or the empathy and urge to study medicine I developed by seeing family members critically ill.
Choosing short stories and experiences will make your personal statement seem more real and unique, and also is a good way of avoiding it seeming like a list even though it still contains all of you core skills and qualities. You should think about what experiences and anecdotes you include carefully, and about which will the most engaging and informative.
Work Experience
Work experience is great, but it can be inaccessible to a lot of people for many different reasons. So whilst it is a great opportunity, do not worry if you haven't been able to get any work experience. If that's the case, you will have learned many transferable skills and insights from other aspects of your life and can showcase these in your personal statement.
A point that is sometimes missed in personal statements (and interviews too) is that work experiences are treated as a list of tasks you did. If you have managed to get work experience talk about what you learned rather than just what you saw or did. This is more important than the company or organisation you spent time in and shows that you are a reflective learner.
Make it specific
For some courses (such as medicine for example), your personal statement has to be unequivocally based around that subject. For other courses there is more scope for how to tackle the personal statement, but you will still need to bear in mind the courses you are applying to.
Though you will not name any specific universities in your personal statement, bear in mind how your skills or qualities may make you suitable to certain types of course. Also different courses may value different things in their applicants and students. Look at university websites to find this out!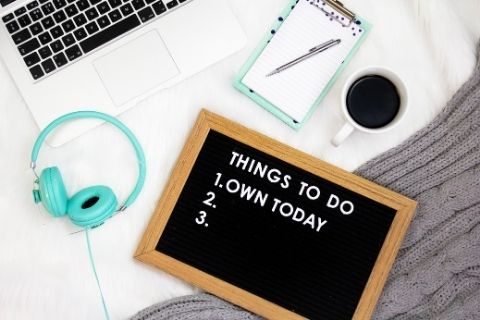 Seek Advice
I give this tip slightly more cautiously. Advice is great because often we miss things in our own writing - from spelling mistakes to sentences that don't really make sense! Also, sometimes we can be too modest and not portray ourselves as confidently as those around us see us.
It is therefore valuable to seek advice from peers, parents or teachers around personal statements. I caution this by saying though that sometimes advice from different people can be conflicting. You know yourself best and at the end of the day it is your personal statement. You might have to limit the advice you ask for to people who you trust and if in doubt, go with your gut instincts!
Also never, ever copy someone else's personal statement (or even sections of other people's work). This is plagiarism. UCAS can detect this and universities will likely reject your application if your personal statement is flagged by a plagiarism detector as it is dishonest. Copying other's work is also counterproductive too because you have to sell your own individuality - copying someone else will not achieve that.
Good luck!
Writing a personal statement is a big part of everyone's university application process. Just remember that there is no mould for what your personal statement should be. Just be yourself and take your time with it. Draft and re-draft it a few times until you're happy with it and try not to panic! Good luck!
Find out more
Patrick Doherty (He/Him)

2nd Year Undergraduate Medical Student | NI

I'm a 21 year old currently in my second year of studying Medicine here at Queen's University Belfast. I was a school-leaver when I came to university, having went to school in Ballymena beforehand. I'm not sure what I'd like to do when I graduate although the idea of writing or medical education appeals to me.