My Plans for Summer
My first year of university has come to a swift end. This time last year I was finishing off A level exams, desperately hoping I'd get those top grades so I could pack half of my life in a suitcase, and move here to start as a fresher at Queen's.
The relief to find that I had achieved more than enough, and got onto such a fascinating archaeology and history course, was incredible. I was both excited and greatly terrified to do such a big move, but I'm so glad I faced my fears and took the plunge to start such an amazing opportunity.
These feelings have become more and more familiar as I've taken more risks over the years, but I'm beginning to learn that they indicate something absolutely worth it!
Sorry mum!
As delighted as my mum was for me to get the grades and hop across the water, she was devastated to have me so far away from home for at least 3 years. She took comfort in the fact, however, that at least 'she'd have me home for the summer holidays'.
Perhaps I should have titled this 'how to break your mum's heart in 2 easy steps', because I'm not actually coming home this summer. I got another great opportunity in another country, Belgium, which starts literally 2 days after my last exam, and ends a week before I start back at Uni.
All of those feelings of anxiety, yet anticipation, have come flooding back from just before I moved to Belfast, which is to be expected, of course. As for my mum, I've promised to send her plenty of chocolate which may curb some of the daughter-withdrawals, as well as constant updates!
Summer internship
I got a really amazing internship working with the Commonwealth War Graves Commission, where I'll be working in the commissions information centres in Ypres, and on graveyards like the famous Tyne Cot, in which nearly 12,000 servicemen are buried.
This is the first year that they've recruited interns, and it was a long and intense process to end up being one of the 12 accepted – an application, which narrowed the search to a couple hundred, then a group interview near London which lasted all day, and then finally hearing the news several months after the initial process. To be completely honest, I thought I had absolutely no chance of even being considered, so to find out I had actually been chosen just took my breath away. I like to think the skills and independence I have gained since starting at Queen's helped me achieve such a great honour.
Why I applied
The thing I'm really excited about, and the biggest reason I applied for the internship in the first place, is to help visitors to reconnect with relatives who they may have only known by name, or had not known existed at all. Remembrance, and personal connections to history, is why I started my history and archaeology degree in the first place, so this is the perfect opportunity to actually practice what I preach.
The environment itself is going to greatly fascinating. Although I have visited Tyne Cot before, when I was about 15, due to what I have learnt and studied since, I think I will be far more aware of the emotional impact those around me are having from such a powerful experience.
It was only when I was there that I learnt that I had family member buried in one of the graveyards in France, someone completely forgotten to the family. To learn such information was a spark that ignited a passion for personal history. I can't wait to be able to help people through their own historical journey.
If you don't try...
Like I said earlier, I really didn't think I had any hope of being chosen for this internship. If anyone takes anything away from reading this, I would definitely say to at least try if opportunity seems to present itself. Oh rather, hunt for these opportunities, and don't let minor details or a large amount of other applicants put you off – if you don't try, then you really won't have any chance!
Calista Arthey

History and Archaeology | 1st year | Colchester, England

18 year old student who came from England to study at Queen's - I study my passions (History and Archaeology!) and am also an exhibited artist and writer. Lover of the old-fashioned, and serial avoider of the gym. Play pool with my friends an incredible amount since I moved, yet I still manage to be a absolutely terrible player.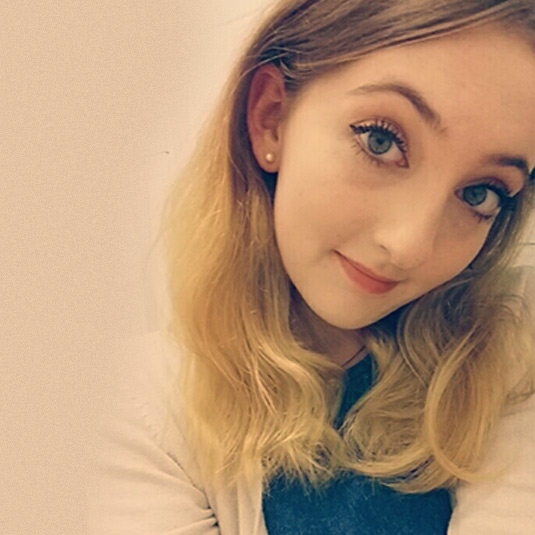 Calista Arthey
Student blogger, History and Archaeology