Christmas in Belfast on a budget
December is an expensive month, but you can still feel festive on a student budget, says English undergraduate Alisha Ratcliffe.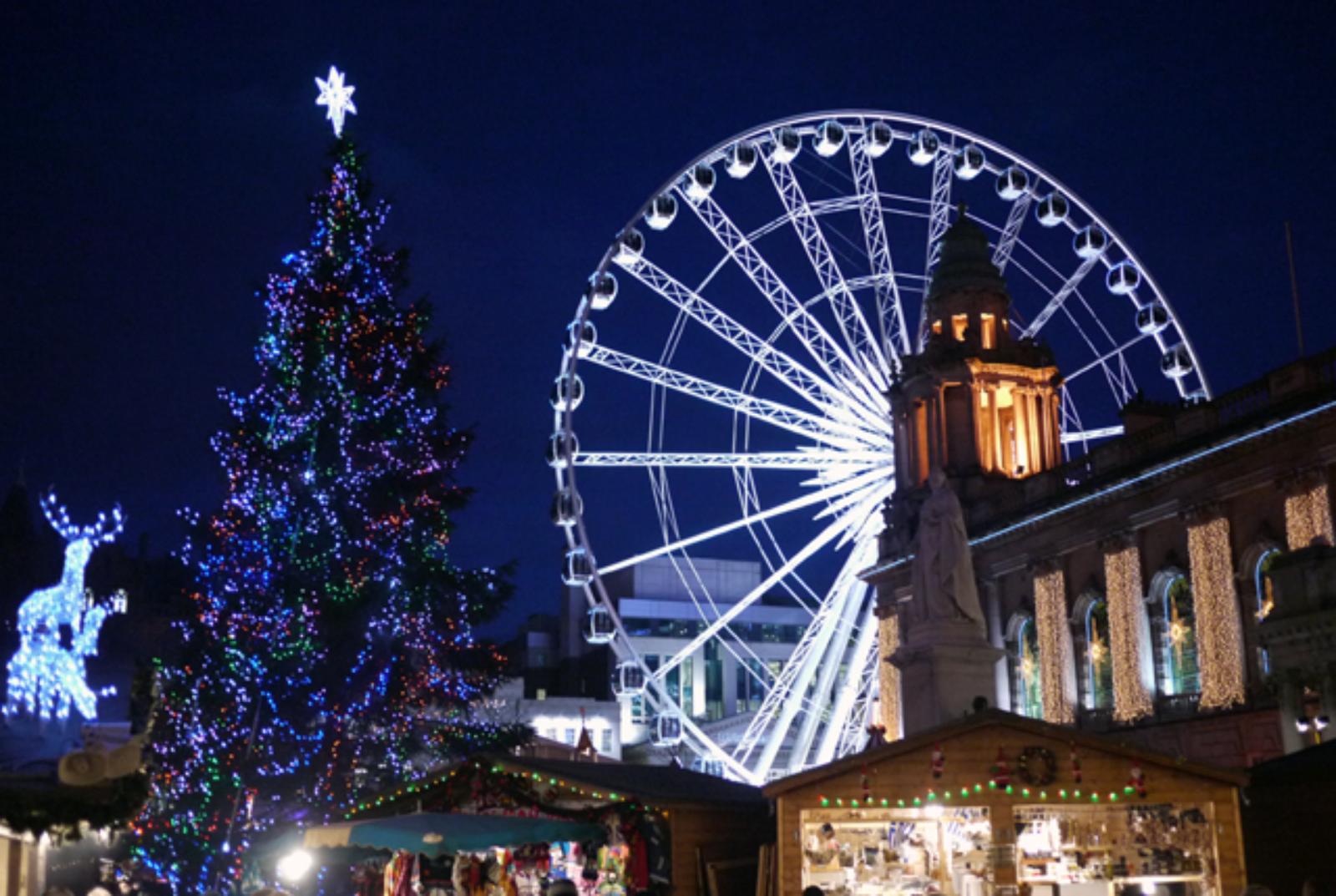 It's that time of year again when deadlines are upon us but so is Christmas, and if you're the same as me, your mind is naturally prioritising Christmas festivities (sorry, books). However, our last loan instalment was two and a half months ago, and the struggle to be festive yet affordable is real. But don't panic, there are actually lots of things to do in Belfast to make you feel festive without breaking the bank.
1. Eat your heart out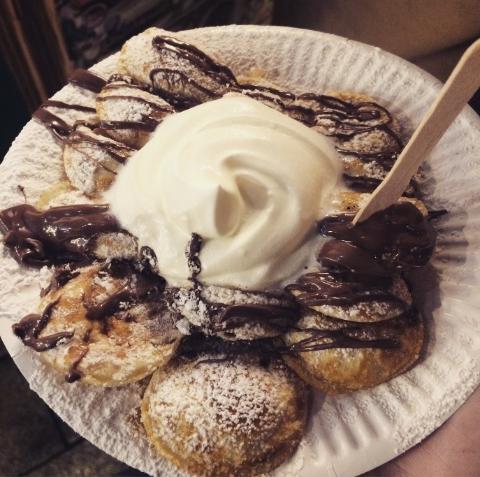 Belfast Continental Christmas Market has literally every type of cuisine you can think of. I'm slowly working my way around the stalls each Christmas and it's the highlight of the year. Ranging from affordable food to little Christmas gifts, there's something for everyone here. There's the Lavery's Christmas beer tent that serves beer in a German stein (FYI – that's three pints, the dream), mulled wine and plays live music. Or there's churros, a roast dinner in a Yorkshire pudding, Dutch pancakes, Bailey's hot chocolate, even kangaroo burgers…so basically enough to ensure you leave at least five pounds heavier – but sure it's Christmas. Top tip: The vintage Helter Skelter is the perfect Instagram backdrop.
2. Have Christmas Dinner - round one
There are a few places that are doing affordable Christmas dinners, which comes in handy if you want to do something with uni friends. Sometimes cooking a Christmas dinner together is just way too hectic and it's easier to save yourself the hassle. The Other Place does 2 courses for £18 and Speakeasy does a dinner for £7 (they even give you Christmas crackers - bonus).
3. Test your knowledge
There's no better time than Christmas to get your competitive side out, and what better way to do so than take part in a Christmas quiz? I must admit I look forward to our Christmas Day Trivial Pursuit game with the family as it always ends in my grandad throwing a strop and the game on the floor. But until then, Maverick's Pride Christmas Pub Quiz takes place on Thursday 14th December at £2 a head with all proceeds going to Belfast Pride.
4. Watch a Christmas classic
Christmas movies are the best. There's no beating around the bush (or the Christmas tree) – they triumph over any other genre and I will sit and watch Elf at least eight times throughout the festive period every year and not get bored. The QFT are screening Christmas classics throughout December, such as It's a Wonderful Life, The Muppets Christmas Carol and Love Actually. Student ticket prices are £4 – ho, ho, ho.
5. Take to the ice
Dundonald Ice Bowl is open year-round for ice skating, but in my eyes Christmas is the only acceptable time for this sport. Weekday prices are £6, and evening and weekend prices are £7.30. Whether you're the type of skater who becomes a wannabe Olympian on the ice, or the kind who holds onto the side the entire time fearing for their lives (me), you're guaranteed some festive fun.
Happy holidays!
Alisha Ratcliffe

BA English | 2nd year | Manchester, England

I'm 20 years old and originally from Manchester, now in my second year at Queens studying English. I'm obsessed with cats, cooking programmes and spending money on pointless things I don't need. I am a member of QUB Ladies Rowing, I work at Belfast Waterfront and I love eating out (or anything food related).

Alisha Ratcliffe
Student blogger, BA English