Why Elms Village is the best place to live in Belfast (from someone who left)
It just is. But trying to put it into words is hard. Sometimes, you don't know what you've got till its gone (they paved paradise, and put up a parking lot).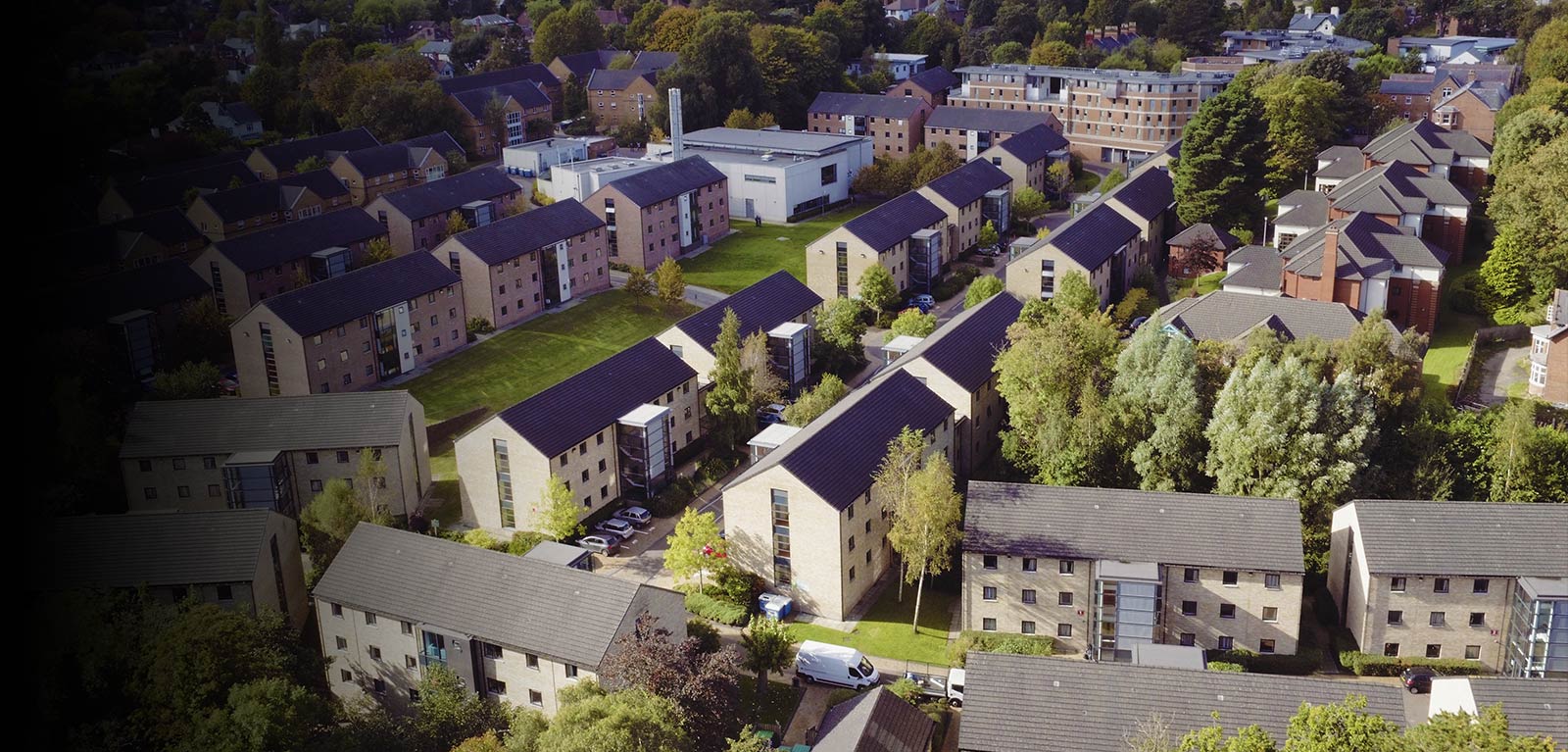 I'm hoping this reflective entry will help anyone living in Elms appreciate exactly how good they've got it, maybe pointing out some things they hadn't thought of, so they don't miss any time enjoying their experience before it is too late.
#1 Safety
Moving away from home will for most people feel like a big jump off a metaphorical mountain you've been climbing up for at least 18 years; except your whole team has deserted you, you've got 40kg of suitcase in your hands and you suddenly but seriously doubt if mountain climbing is really for you. The metaphorical giant step into adulthood can be very daunting, so it is very reassuring to know from the outset that Elms village is one of the safest places to stay.

Elms operates 24 hour security, with friendly staff who make you feel at ease. The rooms are controlled by personal key-cards, and First Aid is available whenever you need.
#2 Bills
Elms really helps with the transition from home to university in that, whilst you have bills to pay, they're included in the accommodation price. You have the independence you want without the responsibility of searching for gas or oil providers, topping up an electricity card or getting wifi installed. Plus you'll save yourself from the potential heating on/heating off arguments you'll have with your housemates in the future when your bills aren't included in the rent anymore.

There are even cleaners (its very Beverley Hills). Elms is essentially an independence limbo between living with family and renting private accommodation, and it is bliss.
#3 Convenience
The Treehouse is located centrally and is the home of the holy grail of student lifestyle luxury- the tumble dryer. Do not start to imagine how much you will miss this appliance when you move into rented accommodation and your landlord does not provide one, yet also doesn't allow you to air dry your clothes in the interest of damp, hence expecting them to magic dry; it will just upset you. I have shed real tears in the past (and had to leave them to magic dry).

There is a computer suite, lounge area and even a bar. Your mail is delivered to reception so you won't need to worry about being out at class when your mail is due for delivery. Reception even organise shuttle services to IKEA and Tesco, which is ideal for students without a car. Having everything close by helps you to find your feet in the first few days; once you are settled you can explore Belfast at your leisure.
The biggest comfort comes from having friendly faces nearby. Meeting people to socialise or study is easy when you all live in the same place. One part I really miss is getting home after a night out - it was easy to fill an 8-seater taxi of people all heading to Elms. This saved a lot of money on taxis and made getting home a lot safer, plus it meant the party continued on the way home.

#4 Hallhood
Yes, so I made this word up, but once you experience it you will understand. Living in Elms was like having the longest sleepover ever. There are 11 people on each of the three floors, so there was always someone around. You get to know the quirks and schedules of everyone behind the doors of your hall, and being lumped together with 10 strangers teaches you a lot about respecting your neighbours and taking responsibility of your living space. But really, it's about making friends. Elms was (above everything) fun.
#5 Diversity
I came to QUB from a large all girls school where I felt I wasn't much different from anybody in my class. Coming to Queen's, I was living with people from places I had never been. Making friends was easy because your identity was immediately your ice breaker. You learn so much about other countries, cultures and degree courses from living with people whose interests are so different to yours. In my opinion, living in Elms was a huge part of the university experience that I would hate for anyone to miss out on.

I moved out of Elms and have lived in private accommodation in Belfast ever since. Although I have had a very positive experience everywhere I have lived so far, I just can't let it go. I still feel many years later that Elms is a fantastic starter place for anyone considering studying at Queen's.‌
I made the best friends for life in Elms that set me up for the rest of my university career, and I'm still here. Discounting a two bed flat that has private access to the kitchen in Boojum* (Boojum = The best burritos in Belfast; it's a must for student survival!), or an apartment in the dome observatory of Victoria Square** Elms is the best place to live in Belfast***.
*imaginary , **again imaginary, ***not imaginary

Sometimes you're caught enjoying Elms life so much, you make it onto the website…
(the boy pictured was a complete and total stranger - my friend Sarah and I are laughing a lot because we don't know what to say to him. Hello if you're reading).
Harriet Moore

3rd Year Dentistry | Buckinghamshire, England

I grew up on a farm in England with my ten brothers and sisters and thousands and thousands of pigs. I like to think that my time at QUB has refined me. After always feeling inspired by my Northern Irish heritage, I came to Queen's study Biomedical Science and am now half way through my second degree in Dentistry.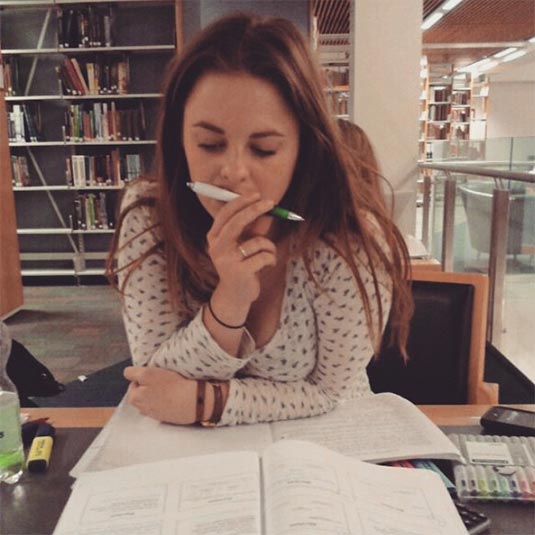 Harriet Moore
Student blogger, BDS Hons Dentistry