What is the Centre for Doctoral Training?
My name is Jack Brennan. I'm a physicist by trade and a member of the Centre for Doctoral Training concerning Photonic Integration and Advanced Data Storage… that's a pain to say all the time, or ever, so it's CDT PIADS for short.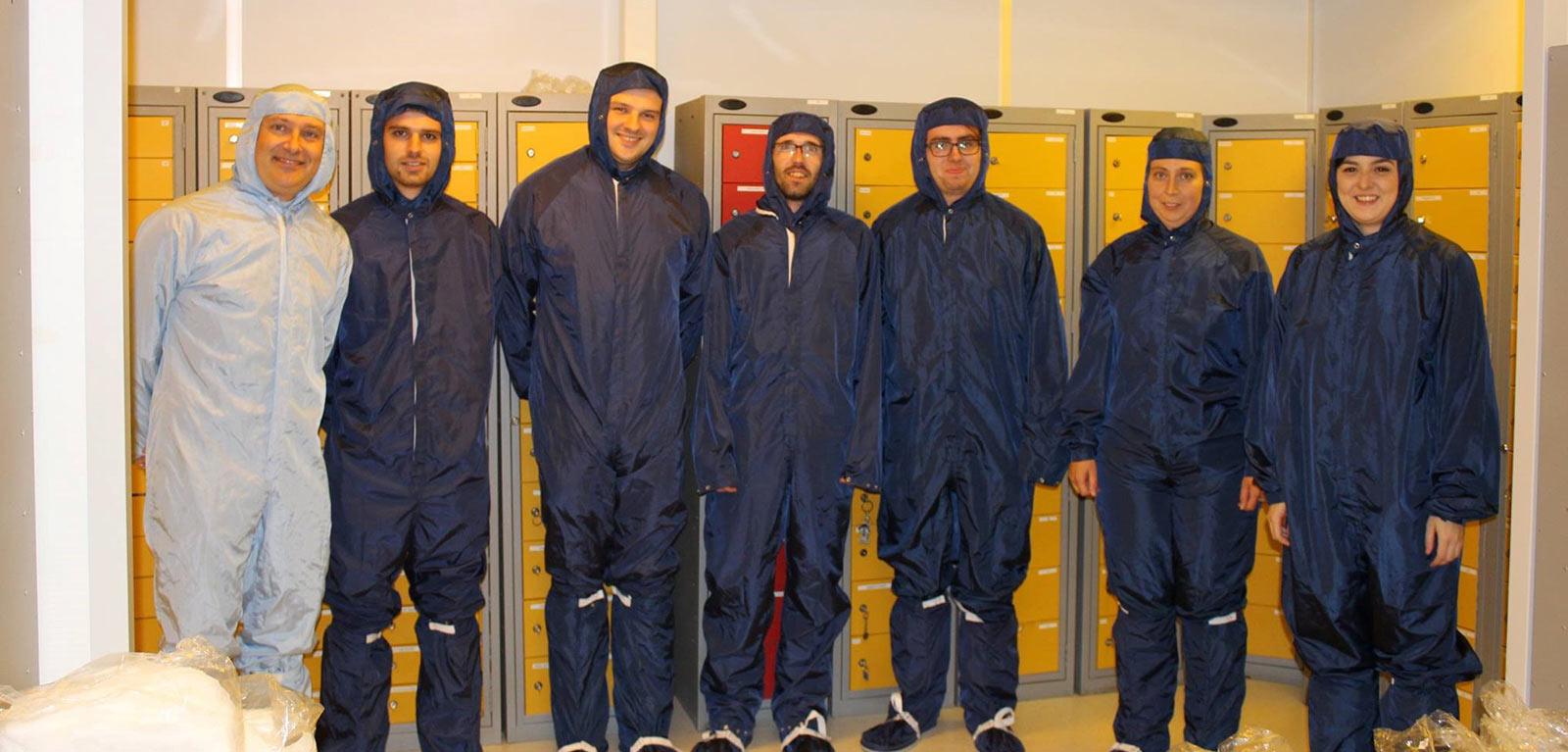 I'm a member of the second cohort, beginning in September 2016, which I've just realised means I've almost been here a year! Anyway, I've decided to valiantly take the task of briefly describing the what we're all about and why I chose to be here.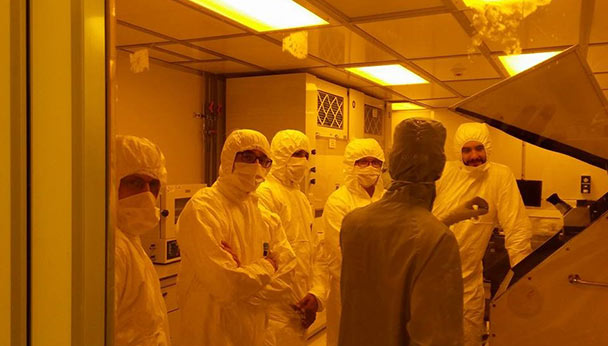 Programme Structure
The programme is divided into two main blocks; the first 12 months make up a master's degree, while the following 3 years are the actual PhD research.
The idea behind the first year is that it will train students and prepare them for life during, and after, research. Students come from a variety of backgrounds, from physics and chemistry to computer science and electronic engineering. These means different skill sets and experiences which are taken advantage of and added to throughout year one.
For me as a physicist, spending time in a clean room fabricating devices to be used by the nanoscale electronics group was something I never even came close to experiencing as an undergraduate. The study of lasers from a practical, device led point of view, is something that is totally lacking in most physics degrees and is a topic I found particularly interesting.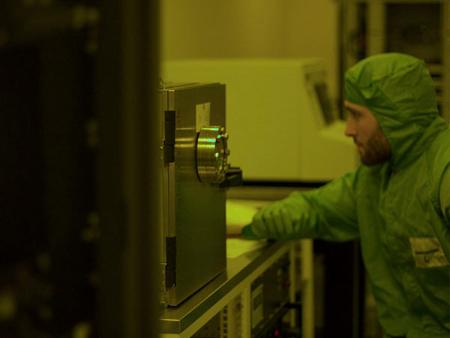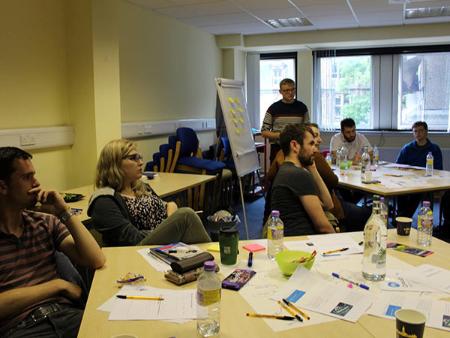 Differences
I would say the aim of the CDT is to produce fully functioning humans who can actually contribute to industry and society, and not just a group of weird science robots who only know of a life of isolation in a lab…although that's not the official tag-line.
To this end, modules are taken which aren't directly related to science and engineering. Time is spent throughout the 4 years at the 'Innovation Academy' in Trinity College Dublin. This is made up of modules that show you how to work with different people, develop an idea, and even take that idea forward and turn it into a viable business. There is a lot of hugely valuable information down there that is totally omitted from any normal PhD course.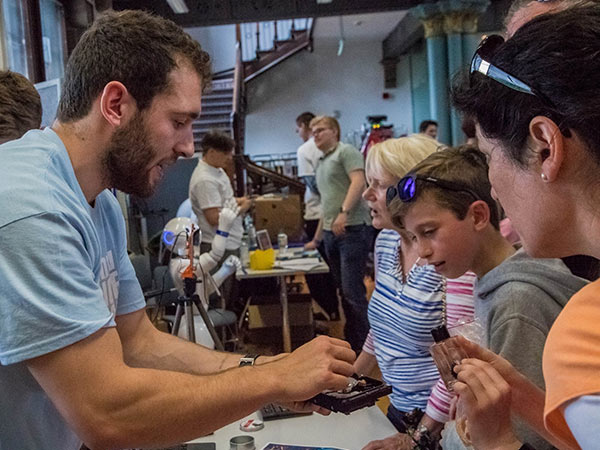 The CDT is a collaboration between the University of Glasgow and Queen's University Belfast…they are top universities etc. etc. etc. … but the chance to live (for free) in a brand-new city for a few months, and then move, as a cohort, to another city is so enjoyable!! It really gives you the best of both worlds and you then have the choice to base yourself at one of the institutions for your research.
The idea of being part of a cohort, sharing, in theory, research and information…but more importantly making mates in different departments who are sharing your experiences and exploring new cities with you, is so much more appealing than doing research in isolation and hoping your supervisor is dead on because he's the only one you ever talk to!!‌
Bonuses
There is a whole load of bonuses compared to being a starved little undergrad!! Apart from all the free stuff (including MacBook Pro and all the trimmings), there is a budget for each cohort to go out and socialise together every year. This is totally at the discretion of the students and can be spent however we please….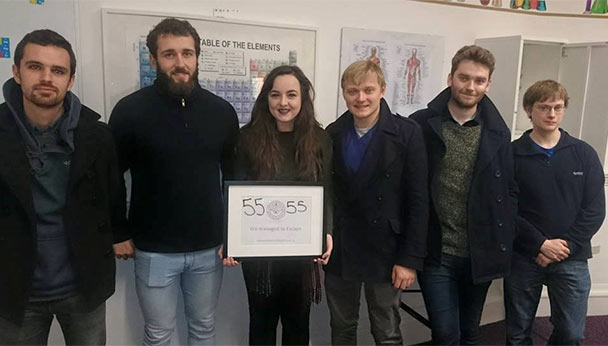 Why Did I Choose This Programme?
The most important information I can depart here is why I chose this course, and whether I'm happy with the choice.
I chose it over many other PhD courses for a few reasons. The chance to work with two institutions makes for better and more interesting research. I am based in the University of Glasgow in the Materials and Condensed Matter Physics group.
I was able to decide to be here after meeting members of the group and potential supervisors. It is so so so important to find a supervisor and a group you are happy with because 3-4 years is a long time to not get along with people who your whole degree relies on!!
You have an opportunity to view a large list of available projects from dozens of different supervisors across both unis. You then have the 'simple' task of deciding which one will warrant your hard work for the next 3 years…
There is such a large range on offer that there really is something for everyone, but on the off-chance you fancy tweaking a project then that is definitely doable and discussion with as many potential supervisors as possible is encouraged.
For me that is the real strength of the programme, the first year is a fairly straightforward opportunity to get a very desirable master's degree while being expertly trained for the future and choosing a perfect PhD project, all as part of a hugely exciting (and wealthy!) industry.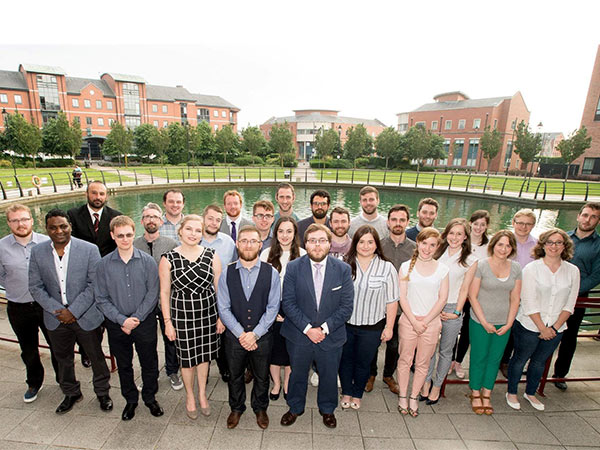 ---
Find out more about the Centre for Doctoral Training concerning Photonic Integration and Advanced Data Storage (CTD PIADS)
Jack Brennan

CDT PIADS | 2nd year | Holywood

I am Jack Brennan, and I'm a member of the centre for doctoral training, photonic integration and advanced data storage, (CDT PIADS) about to start my second year.

I'm from Holywood, just outside Belfast, but I'm based in Glasgow at the minute as part of the course.

I did my undergrad at Queens in Physics, then went to Paris for a year to work in a lab focusing on physics and nanotechnology. Outside physics I play a lot of sport, basically anything that involves running around and getting tired, and read a lot of books, mainly fiction at the minute. I can never seem to watch TV shows enough to be up to date with everyone else. I've written the blog to showcase the CDT and try to explain that's it's (probably surprisingly) nowhere near as dull as it sounds.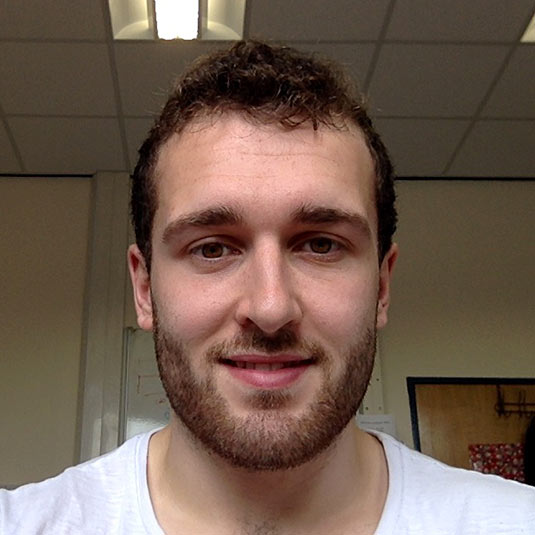 Jack Brennan
Member of the Centre for Doctoral Training