Life in Belfast: My first few weeks at Queen's
Apart from a little bit more rain compared to what I am used to at home, I couldn't have imagined a friendlier environment.

Staying at Elms Village (Queen's main student accommodation) means it is relatively easy to get to the main campus in the mornings, even if 9am starts are still a little bit of a struggle.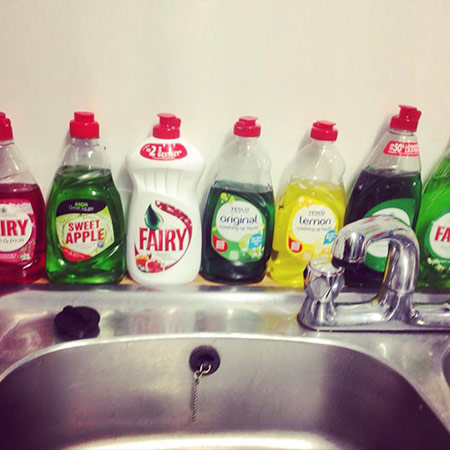 Looks like nobody got the memo of who buys the washing up liquid..
Before moving in, I was worried about the mix of people I would be living with in halls, but the amount of care that is put into allocating the halls surprised me. Having only known my flat mates for around 6 weeks, it feels like we've been friends for years.
Autumn is in full swing in Belfast
Something I worried about was if the weekends were quiet due to all the Northern Irish going back home but there are still five out of eleven who stay at the weekends. However, the peace and quiet is nice after an intense week. Being in Belfast has made me appreciate the varied seasons - during October, I have never seen a place so orange and autumnal.
The distance
One of the reasons I chose Queen's was because of all the connections within the Management School, and the opportunities abroad. After considering it further, both the city and the university facilities made me make a definite decision.
When choosing Queen's, friends and family were shocked that I was moving so far away. However, when thinking about it, I would much rather be on a plane for a mere fifty minutes rather than a four hour train journey to the north of England.
It is easy enough to make a last minute decision to go home at the weekend as the fares are relatively cheap, although I haven't felt the need to go home having felt so at ease in Belfast. I managed to travel over here relatively quickly and organised extra luggage to be shipped over which was ready and waiting for me when I checked into Elms.
My course
I am studying Business Management at Level 1. Overall, the structure of the course works well - the new system in Queen's means that it is more coursework and continuous assessment based, meaning we only have exams in the summer.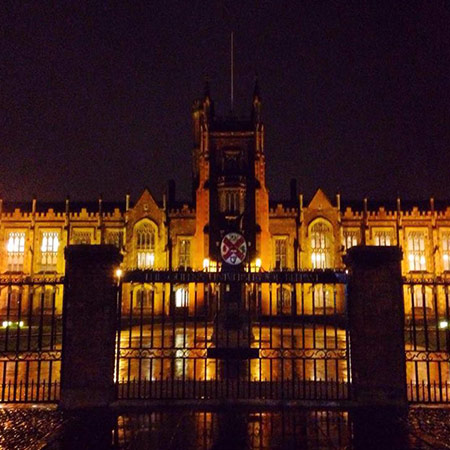 The Lanyon building is as impressive at night as it is during the day
Already this has helped my overall understanding of the subject and has taken out the major stress of exams post-Christmas break, which realistically, nobody enjoys. The lecturers are all so engaging and passionate about their subject and module that they are teaching you, making you so much more involved in their lectures.
New people
I have found Ireland to be one of the most inviting places I have ever been to, and this was one aspect which drove me towards choosing Queen's. Meeting and chatting to new people has never been too much of a problem for me, but the idea of a fresh start in a new environment was still quite nerve-wracking.
I have joined different societies, such as the Management society, beer pong society and trampolining, allowing me to meet people above and beyond my course and flat. I found that with everything I got involved in, I easily found people with common interests and similar personalities.
Plus, with there being so many people in the university, it is easy to socialise so you're bound to become part of a close group.
Belfast as a city
When I arrived in Belfast I was shocked at the low prices. After living in the south-east of England for my whole life, I have been putting up with prices relatively similar to London. Coming to Belfast and finding I could get a cocktail for £3 seemed outrageous.
Also, I found out the Guinness tastes A LOT better over here than it does back in England. Lastly, the shopping! Having been in London where its overly busy and you need to get a public transport to get around, in Belfast I have found that everything is so close together with everything at walking distance from my accommodation.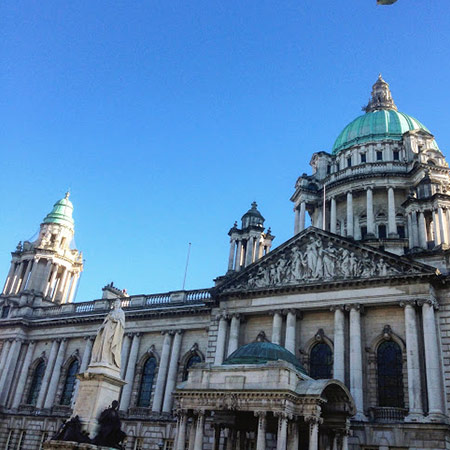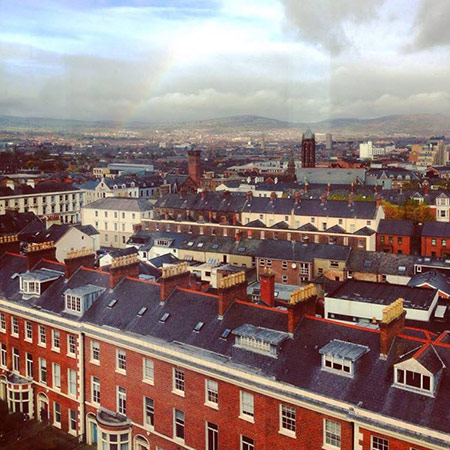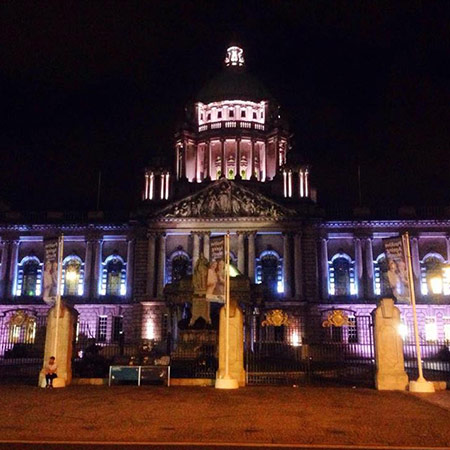 Belfast City Hall at day and night, and the view over Belfast from the new student hub at Queen's
There is always so much to do - St George's Market at the weekends is great. Me and a few flatmates recently went to their Twilight Market, full of spreads of festive food and plenty of mulled wine and hot cider.
So, on the whole, it has been a whirlwind of the last couple of months, but needless to say, the student lifestyle suits me well!
Meg Walton

Business Management | 1st year | Canterbury, England

I am 19 and I am a first year student studying Business Management. I am from Canterbury in England so moving over to Belfast for four years was a big move. Although, having just returned from a year travelling around the world, it gave me a good insight to life away from home. I am passionate about cooking and I am into fitness and swimming. I was part of a synchronised swimming team for ten years.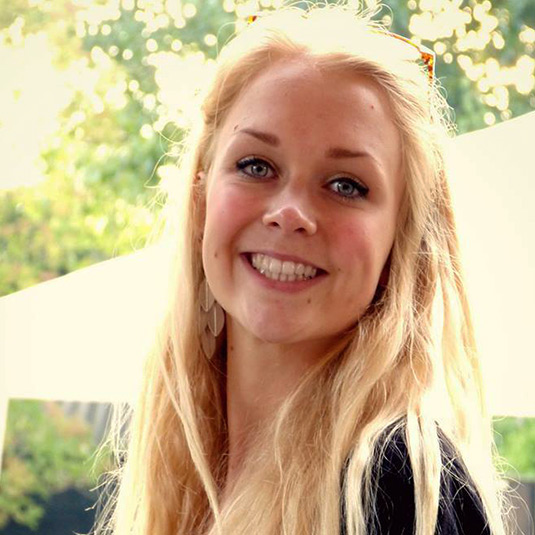 Meg Walton
Student Blogger