Christmas and Thanksgiving in Belfast: Celebrating away from home
So, despite being so far away from my 'home-home', I can now call Belfast a new '(temporary) home'.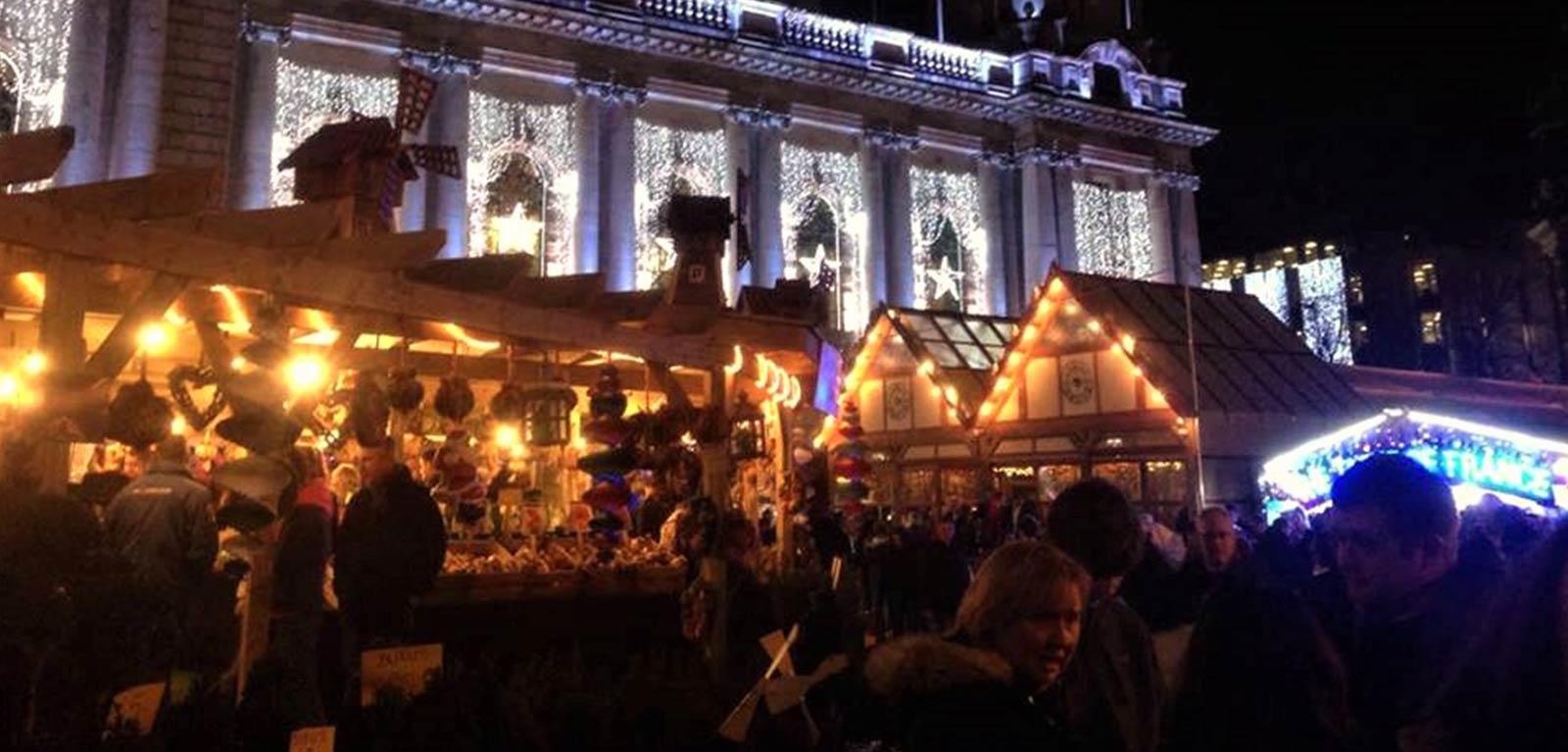 Celebrations in Belfast
Special events such as birthdays, thanksgiving and the build up to Christmas do not seem so abnormal spending it away from home, just slightly different, but often even more fun. Over the last couple of months we have had a good few birthday celebrations in the flat in our student accommodation.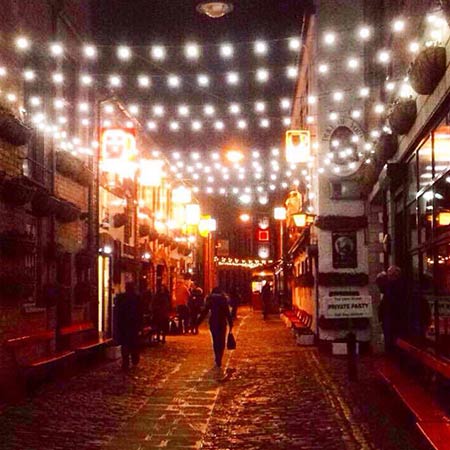 Belfast looks beautiful in winter; both in the morning and at night
With everyone chipping in for food to either be cooked or towards a wonderful and slightly more delicious takeaway, the costs work out to be extremely cheap, with some left over money to decorate the whole flat (yes, the birthday decorations were up for a good month until our cleaner complained)!!
Thanksgiving
Despite not being American or even having any roots in America, our flat managed to throw a surprise thanksgiving meal for our flatmate who is doing a three month Erasmus from Massachusetts. Everyone understood and appreciated the distance and time away from family at this kind of time so we all got together and cooked a three course dinner for 11.
Preparations for our feast well under way
The whole flat went out of their way to help prepare and to make it special. It might not have been a typical thanksgiving dinner, but the effort was there!
Our Thanksgiving may have been lacking turkey but it was still impressive!
Maybe the turkey was a little bit out of our budget so we made do with chicken and still managed to serve sweet potato and snuck in a few Brussel sprouts for good measure.
Plenty of prosecco was on the go and the night was grand. We also had the opportunity the following night to attend a thanksgiving meal run by a group of students with the university, so we always had a back-up option if our meal didn't quite go to plan!
The build-up to Christmas
Belfast seemed to pull out all the stops with Christmas festivities - nothing can get you more into the spirit! There is so much to do, exploring the continental Christmas market and trying all the delicious food, the switching on of the Christmas lights and the crisp, frosty weather.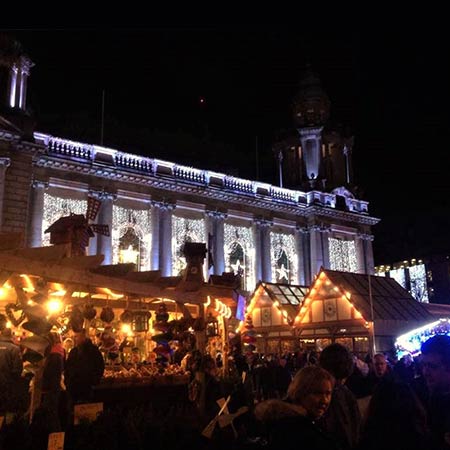 Belfast City Hall all lit up for the Christmas Market
It seemed almost magical, despite remembering end of semester exams and the looming assignments. The city was a lovely break away from studying, plus of course, absolutely any excuse for mulled wine. Being around so many happy and cheery people, home really doesn't seem far away at all.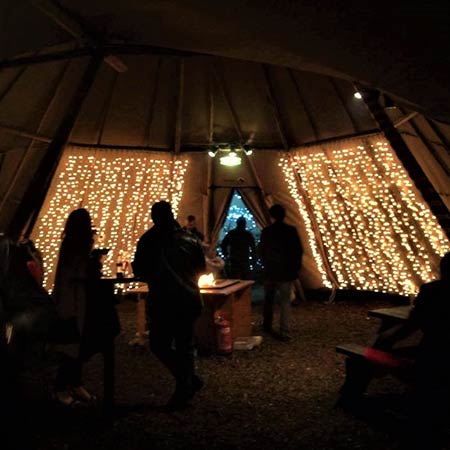 The tepee at Filthy McNasty's bar
Throughout the month of December most pubs and bars had live music on virtually every night. We had a great time in one bar which had an outdoor tepee, with an open fire and fairy lights. It was so cosy and Christmassy.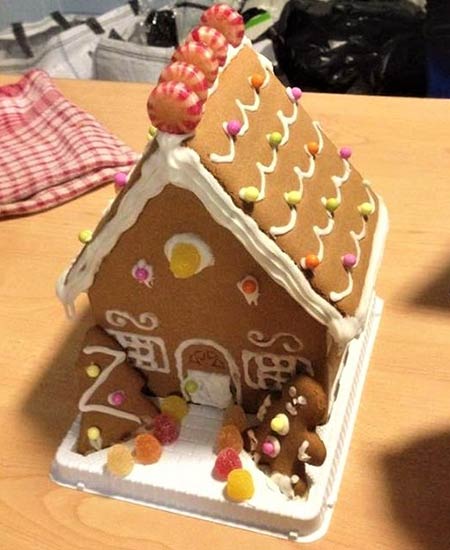 Our (delicious) architectural masterpiece!
Our flat didn't quite manage to get organised and have a Christmas meal, so instead we had Christmas drinks and we even managed to make a gingerbread house. Looks like one flat mate will be switching from politics to architecture for second semester!
Meg Walton

Business Management | 1st year | Canterbury, England

I am 19 and I am a first year student studying Business Management. I am from Canterbury in England so moving over to Belfast for four years was a big move. Although, having just returned from a year travelling around the world, it gave me a good insight to life away from home. I am passionate about cooking and I am into fitness and swimming. I was part of a synchronised swimming team for ten years.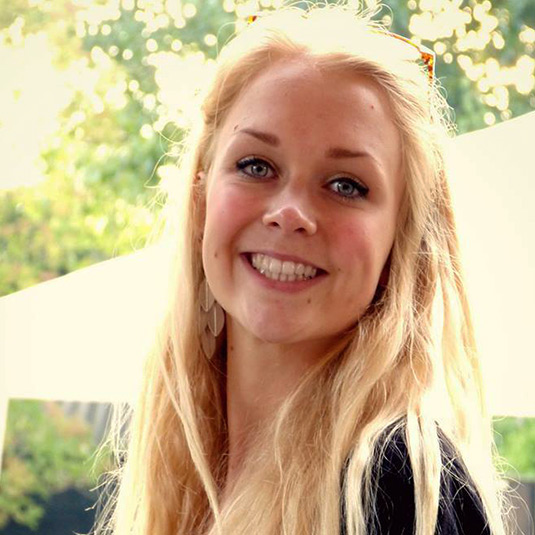 Meg Walton
Student Blogger, Business Management