Moving in and a trip to the Titanic: My first few weeks in Belfast
So this is my first blog entry and it only seems right to speak about my move to Belfast and what I was up to the first two weeks. So here's goes...

Moving in day
I actually moved in a week later than everyone else because my brother was getting married out in Santorini (which was amazing by the way!). This did make me feel more nervous on the journey over as I panicked that I had missed out on Freshers and meeting new people but as this blog goes on you'll realise that you meet people everywhere around university, so it was no big deal.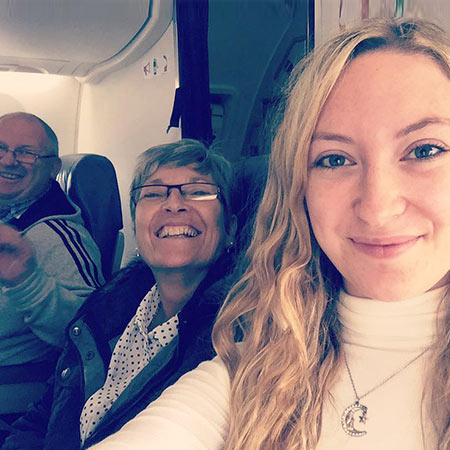 And so the journey begins!
Me and my parents got a flight over which was roughly 55 minutes from Cardiff City Airport to Belfast City Airport. So it wasn't long and when we arrived it took us ten minutes to get from City Airport to my halls of residence. So this was it - the beginning of a new chapter. I met my flatmate and we were chatting whilst my parents unpacked my room (they spoil me I know).
My flatmate is from Dublin so not too close to Belfast originally, so this was all new to her too. It was super nice to see a friendly face and we chatted for a few hours which put my mind at ease. I realised very quickly that everyone is in the same boat as you and therefore, everyone wants to make friends which is always a good thing!.
Tourists around Belfast
So now that I'd met my flatmate and I was more relaxed, the obvious thing to do was to explore Belfast. I'd only been here once previously for a weekend with two of my friends from back home but I loved the city when I visited (hence me being here studying my MA in History today). Anyway back to the sightseeing which has got to be done when you move somewhere new.
My parents were staying over for two days and they'd never been to Belfast before so I wanted to show them some of its unique features.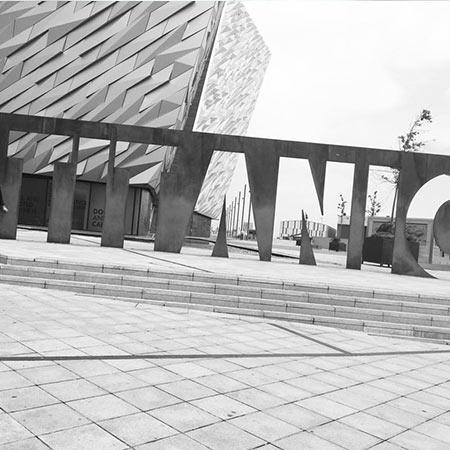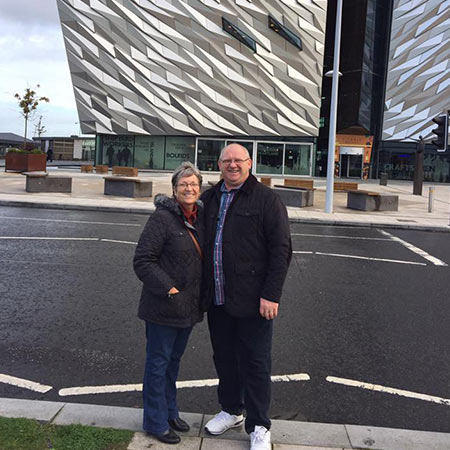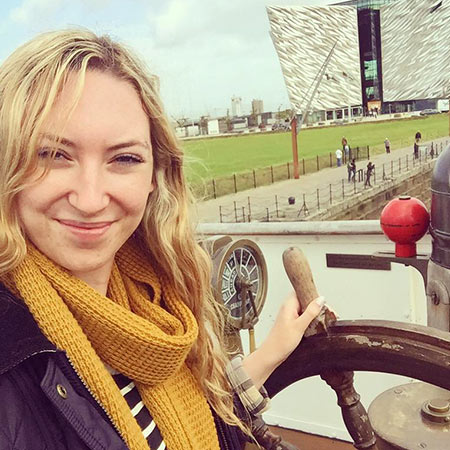 The Titanic Museum | My parent's first trip to the museum | Captain Morgan on board the SS Nomadic
So first on the list was the Titanic Museum and SS Nomadic experience which was amazing! It's more of an interactive museum so there's loads to do and see. Plus you can also go onto the SS Nomadic ship as well which I loved because obviously, you can pretend to be Jack and Rose or the Captain.
After this, we headed down to the city centre and had a look around some of the shops.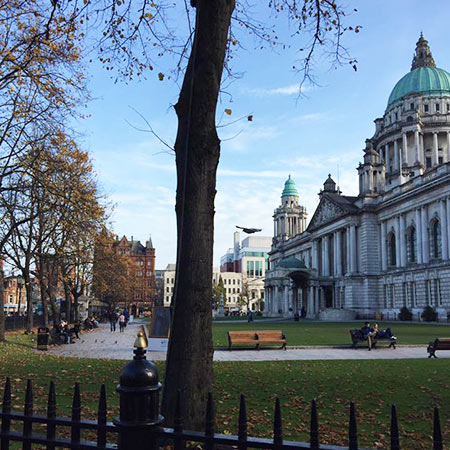 City hall looking as beautiful as ever
The city centre is about a twenty-minute walk from the University itself or a fifty-minute walk from halls of residence but you can get the bus right outside of halls if you don't fancy walking. The city centre has everything you will ever need, there is a crazy amount of shops and places to eat and drink. Furthermore, it's so pretty! City Hall is just breathtaking. The Christmas Markets are coming in a day or two so I shall keep you posted on how that goes.
Anyway, in the evening we went for some food, I asked at the halls reception for recommendations of restaurants in the area. They gave me loads of different options but we ended up going to Ryan's Bar which had lovely food and at student prices. Also, it had really cool artwork on the side of the building hence the dinosaur picture. (P.S. you will see a lot of quirky things in Belfast)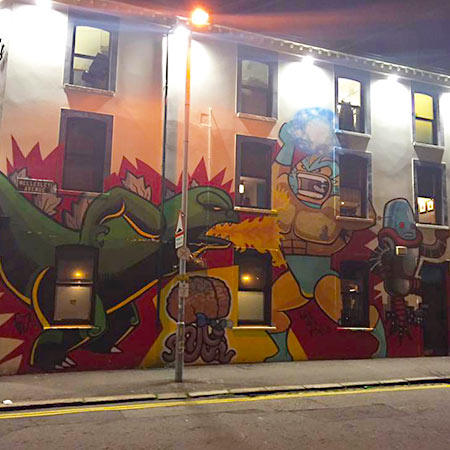 Ryan's bar!
After my parents left and it was the first week of my classes the HAPP (History, Anthropology, Philosophy, and Politics) department had organised a bus tour of Belfast and a visit to the Ulster-American Folk Park. The bus tour took us around the different parts of the city and we saw numerous murals which were scattered between the streets.
I would definitely recommend going to see the murals there are loads of different ways to do this from the Hop on Hop off bus tours to the numerous taxi companies that offer you a tour. The next week as I mentioned earlier we headed up to the Ulster American Folk Park which is in Omagh, about 1 hour's drive away.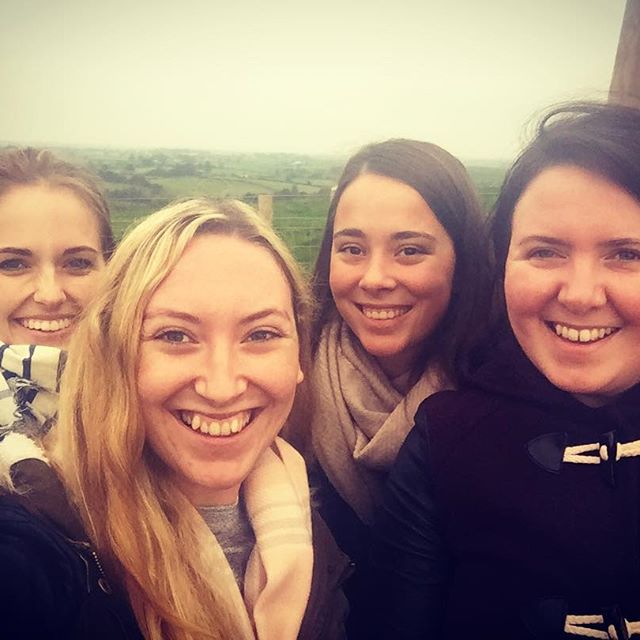 Me and the girls on our first class trip
As this was the second week of class I had started to form a friendship group by this point and a few of them came on the trip. So this was our first-day trip together and we've had quite a few since. The museum itself is again an interactive one and I'd definitely recommend a visit.
Till next time
So the first two weeks of living in Belfast was hectic - apart from the stuff mentioned I went to lectures, went out for food with my course mates, got lost around campus a few times, made a pub quiz team and just generally got absorbed into city life. It was a nerve-racking two weeks but I also made some of the best memories.
Next time I'll be telling you guys about Halloween, my trip to Dublin, and the run up to the Festivities :)
Rhianne Morgan

MA History | Aberdare, Rhondda Cynon Taff, South Wales

I am a Welsh wanderer with a wealth of worldly wisdom, currently taking a stop off in Northern Ireland. I am an aspiring historian currently studying an MA specialising in Modern British History at Queens. When struggling to write this bio, I asked my friends to describe me in three words... "Smart, sharp and sassy" was their verdict. However, I shall leave it up to you guys to decide.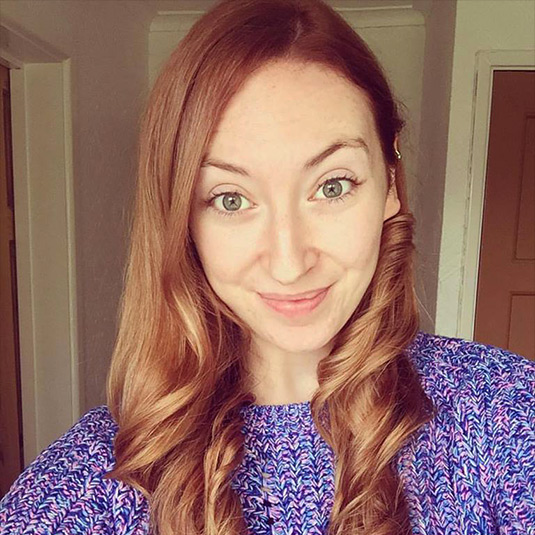 Rhianne Morgan
Student Blogger