The coolest and cosiest coffee shops around campus
Forget omnipresent chains – these indie gems in Belfast offer a great cup of coffee, and some fantastic food, says undergraduate Peter Moor, from Huddersfield, England.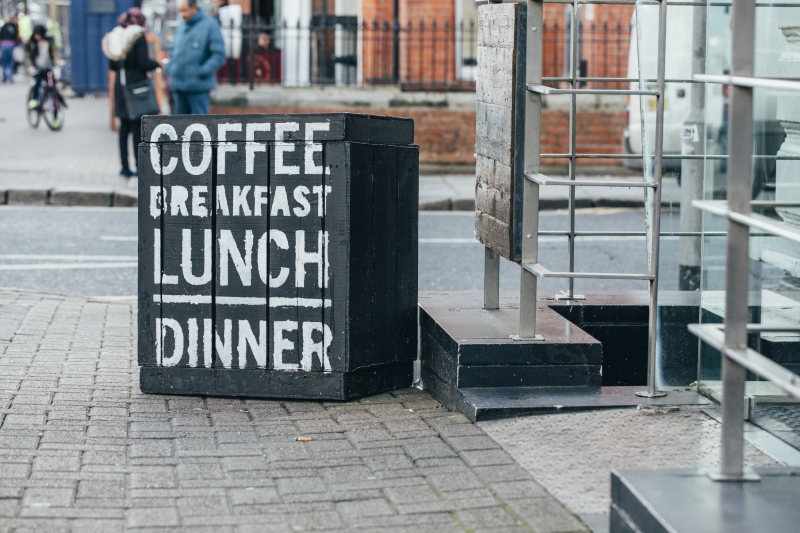 The Pocket
As the name suggests, this is a small café (cat swinging, not recommended) but it's perfectly formed - or rather, perfectly located, just across the road from the main Uni campus. The ideal spot for those rumbly stomachs after a lecture that went on longer than you expected. Last time I went, I had a huge bowl of Thai green curry – just what you need to warm up on a wintery day!
Sinnamon
This café is up in Stranmillis, which is a great place for student housing. Along with all your lattes and cappuccinos, it does huge slices of cakes and pies that are so big that they don't even fit on the plate (calories, smalories!). My recommendation - the lemon meringue pie, but make sure you're hungry before attempting this one, or bring a friend and two forks!
Bob & Berts
Okay, this one is technically a chain, but I thought I'd include it as it's a real favourite of mine – and one you won't find outside Northern Ireland! The nearest one to Uni is up the Stranmillis Road - really near the Ashby Building for those Engineering bods. Along with the piles of tasty traybakes, it does loads of yummy savoury morsels. I've seen others order huge bowls of salads before, which will appeal to healthy eaters. Sadly, I can't comment on the quality of these salads, however, as the Fifteens are always just too tempting!
French Village Bakery
This cafe is nestled in the middle of the bustling Botanic Avenue. Having watched the disasters that unfold every year on Bake Off's Patisserie Week, why would you bother making your own Les Miserable Cake (me, neither!) or choux buns when you can go here? This place offers all the joys of a traditional French patisserie that you can enjoy, even if you're just trying to kill an hour between lectures. They do lunches, as well, which I'm assured are just as good as their authentic French delights.
Kaffe O
French not exotic enough? Why not go Danish and visit Nordic coffee shop Kaffe O - inspired by Copenhagen. It's just a little bit further down Botanic than French Village. If you're a real coffee fanatic like me then this one does a mean flat white (even though flat whites aren't Danish per se!) As well as your fattening Danish pastries, they also do Nordic-inspired food for those in the mood for a culinary adventure.
Clements Coffee
I know, I know… another chain, but it's just really handy for a caffeine kick before that dreaded 9am lecture. They even do the aptly named 'Hammerhead Coffee', made up of two shots of espresso and topped up with filter coffee - a sure-fire way to wake you up. They're dotted all around the city: on Botanic, in the Students' Union and in the Medical Biology Centre, amongst others. There's even one in the Sports Centre, which is perfect for guilt-free calorie-loading after a gruelling gym workout.
Vestry
Much like Victoria Beckham, this is a bit of a posh one. In fact, it's only really accessible for the first few days after your meaty student loan has arrived. I thought I'd include it as students sometimes need a bit of luxury (who doesn't?). This is on the Lisburn Road (that's the road with Tesco on it). Maybe don't go into this one in your gym kit though, as it attracts a well-heeled crowd.
Peter Moor

English with Linguistics | 2nd year | Huddersfield, England

I am 19 year old Yorkshire lad, born and bred but now studying English with Linguistics at Queen's. I decided to come to over to Northern Ireland after many holidays visiting family across the country. I am part of the university politics society and the debating society. This semester I'm also doing a French language course - wish me luck! I'm a keen swimmer which is certainly needed when this country has so much good food to offer!