Managing the transition from undergraduate to postgraduate study: what to expect
Ever since GCSEs you've been told that the gap between the next level of education is bigger, which normally leads to a mini breakdown before you pull yourself back together to take on the next challenge...
The same could be said for the transition from Undergraduate to Postgraduate study. So here's what to expect and how to tackle the next stage.
Less hours/lectures and more independent study/seminars
Firstly, expect less hours of contact time a week and lectures to be a taboo. As a MA History student I have four hours of contact time a week. This is broken down into two, two hour seminars per module.
There is a third module that I'm doing but it's a public history internship so I don't have regular seminars for that as the module is structured differently. This means however, that I have no lectures at all, literally none! (SHOCK). At first I found it quite daunting, the thought of going to a class after doing my reading and putting my ideas forward when I had no real clue if they were correct or not. However, it's a much better way of learning and tackling new theories and concepts.
I do roughly three to four hours of reading per week for each seminar and make loads of notes. This means that I have shaped an opinion/argument before I go to my class even if I don't realise myself that I have.
Your lecturers and classmates are interested in your opinion and you normally realise everyone has interpreted the work differently. This leads to a much better flow and debate of ideas than possible through lectures.
Smaller classes and loads of presentations
Another big difference is that an Undergraduate history course is normally made up of a hundred students, in comparison with a full Masters course only being made up of thirty. On my particular strand of history there is only five of us. Therefore, the classes are a lot more intimate but also a lot more comforting.
As there are less of you, you tend to gel a lot quicker and therefore, feel more comfortable to share your opinion. Also, expect loads of presentations and I mean loads! I do a presentation in class at least once every two weeks.
Presentations used to make me very nervous but after all the practice, I am now a lot more confident and giving presentations to a group of people doesn't scare me anymore. Sometimes the best way to tackle your fears is head on!
Networking and Conferences
You will hear these terms chucked about quite a lot as a postgraduate student. So what does it mean? Well really it's just about meeting other academics in your field and getting your name out there. You do this through networking at events and attending conferences.
Queen's also send out emails when there are upcoming conferences linked to your school so you won't miss out. Therefore, you have no excuse not to go out and gain firsthand experience of a conference. They also encourage you to put your work forward for conferences that are linked to your area.
This is great especially if you are looking to go into further academia. Although, it's just as important if you are looking to secure a job afterwards as it shows a range of transferable skills. Plus they normally have free wine and nibbles for you to enjoy!
Going to seminars that aren't compulsory and heading off to the pub afterwards
There's non-compulsory seminars every week which every student is free to attend. It doesn't matter what course you are on - you can attend other interest areas. For example a few months back I attended a seminar run by the Irish Studies course which was led by a leading expert on terrorism.
The seminars cover a vast range of areas and you'll be surprised how many you are interested in. These seminars are far more informal than class. The person who's running the seminar will spend forty five minutes to an hour going through their topic and then allow questions.
Then it's usually a swift invite to the pub afterwards! This gives you the opportunity to not only have a pint or two but chat to the different academics more in an informal setting.
It's not as scary it sounds... It's actually pretty fun!
So yes, a masters is a step up from undergraduate study and it's quite daunting to start with but you soon adapt to it. It's made me question everything (Don't be surprised if you end up having dreams about different concepts) and it's given me more confidence than I could have imagined.
Mainly however, it's given me so many new experiences/memories and a strong support system of friends. You and your course mates are in the same boat which means you'll spend a solid 75% of your time with them.
Whether it's panicking and doing reading for class or celebrating and hitting the town. The main difference is that a masters is more hands on but that's what makes it so rewarding and enjoyable.
Rhianne Morgan

MA History | Aberdare, Rhondda Cynon Taff, South Wales

I am a Welsh wanderer with a wealth of worldly wisdom, currently taking a stop off in Northern Ireland. I am an aspiring historian currently studying an MA specialising in Modern British History at Queens. When struggling to write this bio, I asked my friends to describe me in three words... "Smart, sharp and sassy" was their verdict. However, I shall leave it up to you guys to decide.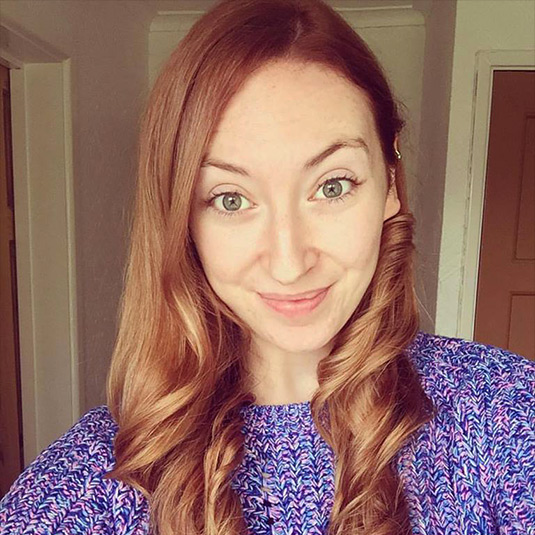 Rhianne Morgan
Student blogger, MA History