The Importance of Meetups and Conferences – OWASP AppSec 2017, Smart Belfast and others…
One of the advantages of being a PhD student is that there more options with what you can do with your time with regards studying and research.
Being an undergrad or Masters student you were (in my experience anyway) going at it hammer and tongs running from a lecture to a computer lab, then hitting the library, then going home to try and absorb that day whilst preparing for the next. Spending a little of that precious time at relevant meetups and conferences is a worthwhile investment, both short and long term.
You learn, make contacts, people get to know you and you are taken more seriously. There are different ways to find out what meetups to go to, and you'll hear of conferences from your school or your colleagues, but a good place to get started is at www.meetup.com, where you just search for interesting topics - or start your own!
Over the past month or two, I attended several cyber security-related technical get-togethers which are a sure-fire way to meet new people in that field, get a heads-up on what is around the corner and absorb new technical concepts. Belfast is thriving in this aspect - these aren't large meetings, bar the OWASP AppSec EU conference which I'll cover in a bit, but rather there are roughly between thirty and forty people at each.
Since it is more intimate, it is easier to talk to people properly and get to know them, rather than being at a conference with hundreds of attendees, although there is a time and place for those. Here are some of the ones I attended recently…
IET & BCS NI, "Cyber Security in the Age of Artificial Intelligence (AI)", Computer Science Building
The theme here was that cyber attacks are becoming more sophisticated and we need AI to help predict, detect and prevent them. This was a compelling lecture from Ian Glover who is the president of CREST outlining the challenges the UK faces in protecting ourselves, our business and our infrastructure from attack, including his thoughts on improving standards.
There was also a talk from Dr. Paul Miller, who is a Research Director at CSIT (http://www.csit.qub.ac.uk) and the secondary supervisor on my PhD. He spoke about machine learning in cyber security and the many career opportunities that exist specifically in that domain. If you don't know, machine learning is where computers teach themselves to recognise patterns.
Paul told us that ECIT has been tasked with creating 5,000 new jobs in cyber security in Northern Ireland by 2023, which is not to be sniffed at. One of my peers, Andrew Fletcher, demonstrated his Master's project briefly as well, that being an Android app developed in Java that uses machine learning to detect malware, which is malicious software to use the full term - think nasty programs that give you a major headache. His demo was tight, well done Andrew! This all took place in one of the coolest lecture rooms I've seen – if there was an award for venue of the month, this would probably win.
It's on the second floor of the new Computer Science Building on the Malone Road at Queen's and was funded by capital markets firm First Derivatives who have an outstanding reputation locally and globally, with links to the university going back many years.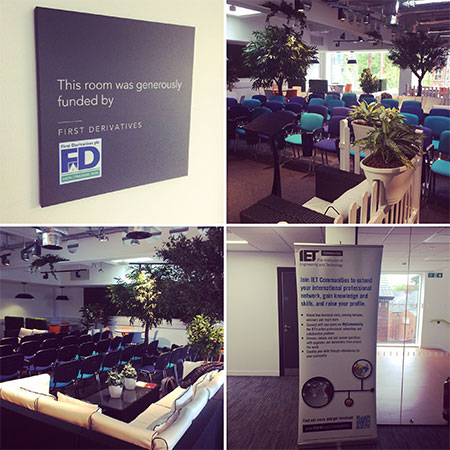 Wish all my lectures had been here!
Smart Belfast Challenge Workshop, Malone House
Back in February, I was lucky enough to be invited to take part in the NI Science Festival, where I met the Regional Director for the Institute of Civil Engineers, Richard Kirk. I'm now part of a Digital Transformation group developing ideas and a roadmap for the future of infrastructure and construction, with my angle being cyber security.
Through this, I was invited to a Smart Cities workshop hosted by Belfast Council at Malone House (which has beautiful grounds and is very scenic if you get the chance to go) where we talked about improving urban transport, connected health, the circular economy, tourism and so on. It was a productive day, plus we got to work outside for a bit as the weather was so good!
There were plenty of familiar faces, and I made some new contacts as well. Conferences and meetups are good for creating mutual benefit. In my case, I'm still developing my career but many of the professional people who I meet want to get more involved in cyber security, pay more attention to it in their business but don't know where to start or find out more about how ECIT / CSIT can help.
When it's appropriate, I offer to introduce them to individuals at ECIT / CSIT to do what I can to aid the development of relationships between with the research centre and those outside the university.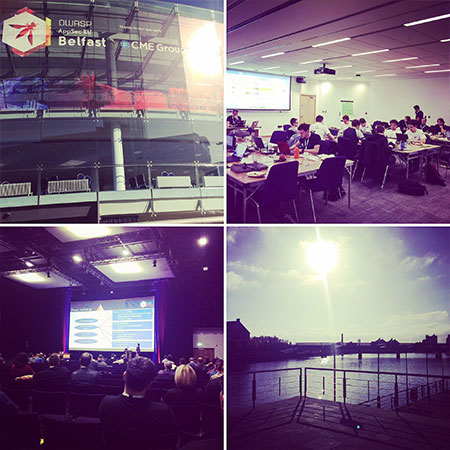 Fun in the sun at Malone House for Smart Cities
OWASP Belfast, Application Threat Modelling, Puppet Labs
One of the higher-profile meet-ups in Belfast are held by OWASP. OWASP stands for Open Web Application Security Project, and they have what are known as chapters worldwide in different cities, including Belfast. The most recent meetup was to discuss Threat Modelling and had a couple of excellent guest speakers, one of which I'm now in contact with over Twitter.
These renowned thought innovators are often more approachable and easier to get in touch with than you think - in fact, the speakers at this event had their email addresses and Twitter handles at the start and end of their presentation slides, being very open to hearing from everyone. Don't be afraid to politely introduce yourself in person either – that can be nerve-racking, but over time you get used to it.
Thanks to Puppet Labs also who have a cool space to host these things and laid on lots of food, drink and free tech goodie bags for everyone. They even seem to have a pet dog! That's a sign of the times, as I know in the past IT offices would have been much less colourful and more sterile. I put that down to all the US investment in Belfast which has changed things a lot, for the better.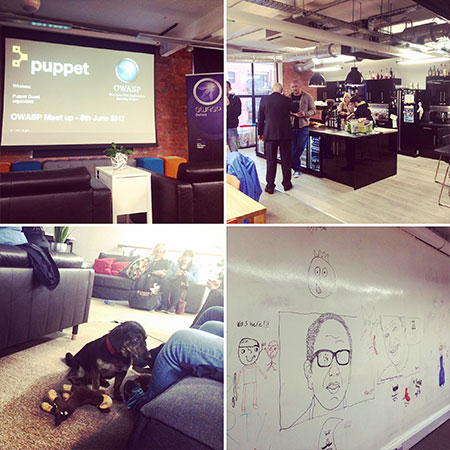 Puppet Labs – cool spot, nice dog…and they draw on the walls!
MSc Data Analytics Launch Event, Computer Science Building
A quick mention too for the new MSc Data Analytics course which begins in September this year. They had a launch event in the Computer Science Building a couple of weeks back with an experienced panel of data analysts explaining what their roles involve and how the work impacts a significant amount of what we do in our daily lives.
I'm already familiar with the concepts, so I went along just to see what was said about the course content, as being a PhD student you can audit modules to sit in on lectures and practicals but don't have to do the exams. Which is nice! Some of my peers went too, and there were plenty of academic staff present, along with those interested in getting a place on the course.
It was good to say hi to the academics from EEECS and ECIT/CSIT. I feel it is important to develop professional relationships with them in addition to social ones with fellow PhD researchers. Find out more about the MSc Data Analytics course.
Yes, they really did say that…!
OWASP AppSec EU 2017, Waterfront Hall
This is a key yearly cyber security conference in Europe, so firstly I have to say it was fantastic to have it in Belfast. It ran for a week and was crammed to the brim with talks about hacking techniques, vulnerable code, cryptography, technical workshops and loads more, with discounted ticket prices for students.
AppSec EU 2017 was held in the Waterfront Hall and had attendees from all over Europe, and I guess other continents too. I've been to a lot of large conferences but still, this was quite something to behold and cemented Belfast's reputation as being the number one location in the world for cyber security investment.
It felt good it was on our doorstep. Some of my friends were volunteers which I thought was a nice touch, using local people and giving them a free pass in return. There were plenty of networking opportunities at this conference since it was such a high profile event, and in future years I plan to travel to wherever it is held each year in Europe.
I was also part of the QUB team that participated in the European-wide Capture The Flag (CTF) University Challenge against teams from places like Austria and England. We finished in second place, which we were very proud of.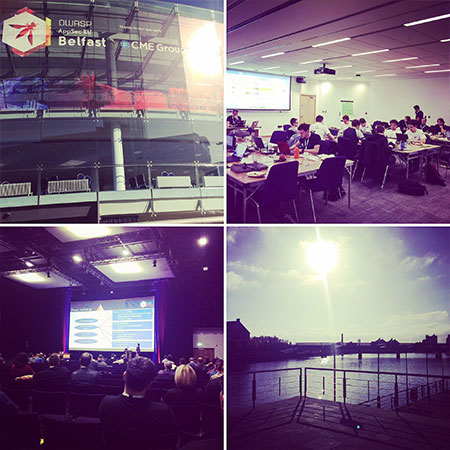 AppSec EU in Belfast, quite a coup
Next month I am presenting at a conference in Durham near Newcastle in England, which is interestingly a symposium for Mexican students in the UK. I co-authored a paper called "La Puerta Secreta" relating to hacking universities in Mexico, and am looking forward to that trip. Hopefully I'll be returning to Cambridge again to compete in another CTF against universities from the United States like MIT and UCLA. Until then that's it for now!
Stuart Millar

PhD Cyber Security | 1st Year | Belfast


I'm doing my PhD via the CDT programme at CSIT. I want to make a contribution to people's lives (I know! But seriously I do) and cyber security lets me do that. It's about keeping people safe - think nasty software on your phone, protecting hospitals or fighting off international bad guys. Plus I always wanted to max out my academic potential; in a different life I'd be an actual doctor.

I enjoy getting out with friends, training, catching movies, and writing electronic music. I used to work in radio too, presenting and producing with BBC Radio 1 and RTE 2FM. Secretly I'm a closet nerd, I don't do selfies (though that may change for this blog!) and somehow it took me until 2017 to discover Cards Against Humanity. Hope you like my ramblings!

Twitter - @StuartMillar | Instagram - @stuart.millar | LinkedIn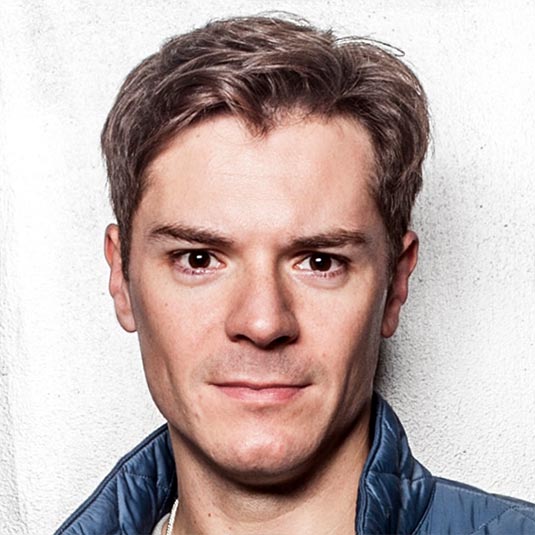 Stuart Millar
Student blogger, PhD Cyber Security