A Day at the John O' Connor Literary Arts Festival
Maisha Hossain took a trip to Armagh to sample the delights of the John O'Connor Literary Arts Festival, here are her highlights.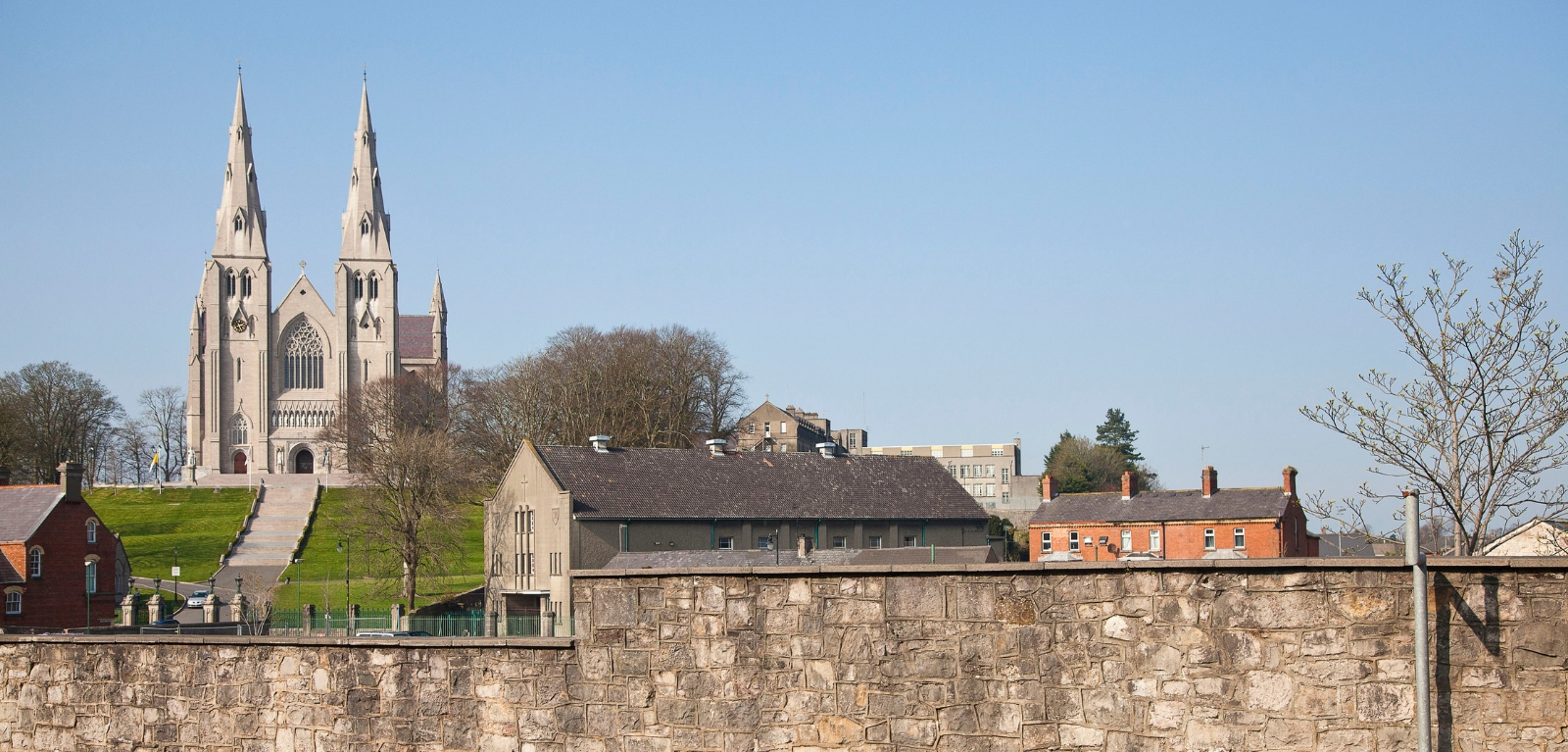 Quite unlike any other literary events I have been to, the John O'Connor Literary Arts Festival was a breath of a fresh air from the moment I stepped into the quaint 'wee' town of Armagh. Rightfully serving the theme of 'No Borders, No Boundaries – Celebrate and Inspire', I was amazed by the warm hospitability of the entire team, especially because I was a student of Queen's! Whether you are a lover of words and pages or simply enjoy a few good laughs, the range of events held at JOC was surprisingly NOT stuffy but great fun, and in Belfast terms – good craic!
Glenn Patterson in Conversation with Kate Newman
The first event I attended was Glenn Patterson in Conversation with Kate Newman, which took place in the Armagh Robinson Library, a treasure trove of Northern Ireland with original leather-bound books that filled up the air with the musty smell of parchment. Note to readers: they have the original manuscript of The Gulliver's Travels!
Glenn, the extremely humorous Director of the Seamus Heaney Centre spoke of the ups and downs of his journey as a writer from being a student of Creative Writing and now a renowned lecturer, the crazy 6-week-long Euro trip with fellow writers, and how he dealt with his 'responsibility' as an author over the years, with examples from his latest novel, Gull. Interviewed by the equally witty Irish poet and Queen's alumni Kate Newman, the pair kept the audience entertained with their quirky revelations and useful tips over the madness and dilemmas writers around the globe have.
A few of Glenn's advice to young emerging writers were, "You need to address your audience and their needs – I mean what if they are waiting for the character to eat? You need a dinner scene!", "A write-up is just a certain number of words and creations. You need to make a rough sketch first and then paint it in a way it has never been done before." and "You either give nothing or a 5-star effort; 2 means you tried and failed and no one wants that!" The event ended them and the audience agreeing on language being the 'most dangerous of the good things in life' and that we should all use it well!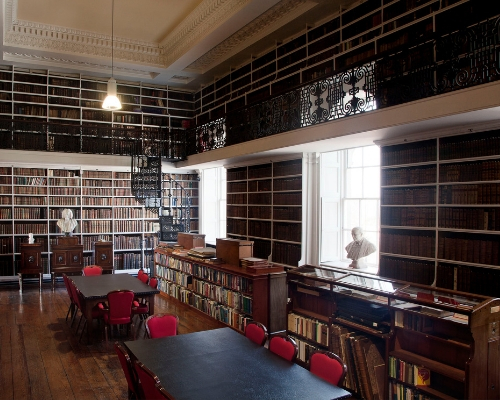 Nuala McKeever 'Laugh after Death'
"Raise your hands if you're an oldie over 30 like me, if you are below that – insta it, what else?" –Nuala McKeever. As the title of her show suggests, Laugh After Death was a session where self-deprecatory jokes on Nuala's grief over her partner's death was taken to a whole new level by NI's Queen of Comedy.
Jostling with energy and unstoppable dark humour, she compared the five stages of grief (denial, anger, bargain, depression and acceptance) with that of shopping, admitted that when people cry they also do everything else like eat and sleep anyway, and that after a certain age the concept of dating turns into carbon dating! It was quite the eye-opener as we in the audience laughed with guilt and watched someone turn her worst memory into a light-hearted celebration of humane feelings which indeed serves as the best painkiller. "Standup comedy is totally worth it if you want to give minimum effort for maximum money!" Nuala ended, urging everyone to deal with life as it comes, laugh at it, and then make the best out of what you've got.
‌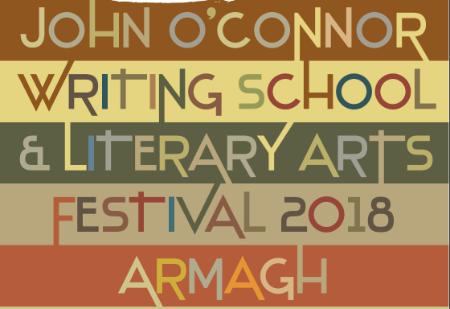 Spending Time with Poets
The evening saw two more stellar performances before the second day came to an end. With As Far As I Know, Roger Mcgough, the famous Mersey poet and 'Poetry Please' presenter of BBC Radio 4 charmingly delivered a series of hilarious poems that was relatable to listeners of all ages! Some of his awesome poems include A Dull Poet, where he makes his 'Never Have I Ever' list, A Dish Best Served Cold, The Full English, Was that the Door, Grandma Says, Last Bus Home, among others.
Following on that was the concert by Belfast-song artist Gareth Dunlop and Irish singer Lisa Lambe, the duo who filled the air with their mesmerizing voices and music. With the guest support of John McCullough and Jake Curran, the team of music-makers sang their way through Lost in Love with You, Lady Luck, I Can't Stand Myself, etc. The breath-taking voices of the Belfast-Irish singers hit the innermost chords of everyone present as they saw a room full of people sit in trance and enjoy their music in awe. It was no less than a magical experience, and I felt extremely upset when it was over! All in all, this fest changed my views of the typical lit fests and cannot remember attending any other that were so well-suited to young people like me.
This was only one of the four amazing days of the John O' Connor Literary Arts Festival 2018 and I have already made it a note to attend every single of their events in the near future!
‌If you want to know more about the Seamus Heaney Centre, check out their website today.
Maisha Mitthi Hossain

MA English - Creative Writing | Postgraduate |Bangladesh

I'm a Bangladeshi girl who enjoys aimless wandering and always end up in places with cheesecakes, chillies and puns. I once asked life for a break and it put that in the past and made me broke. Lately, I've been thinking of moving to a house at the Writer's Block in the street right after mine.

‌
Maisha Hossain
MA Creative Writing