6 things to Read and Watch to Prepare for Northern Ireland.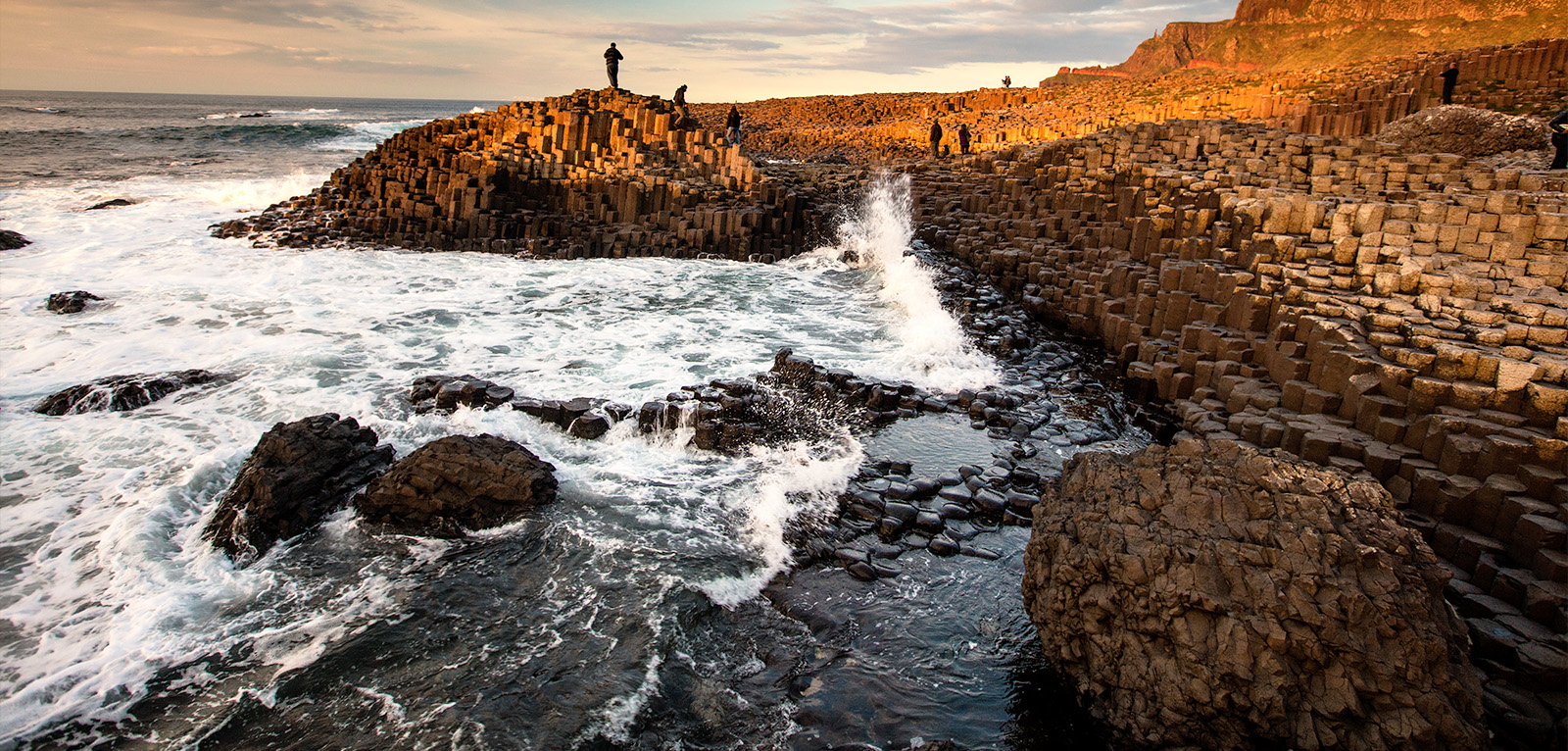 Whether you're coming to Northern Ireland for the first time or you're already well-versed in the 'craic', it can be a lot to adjust to the accent, learn the history, and get to grips with the culture.
Here are 6 books, TV shows and films that should prepare you for the transition.
1. Derry Girls (2018-2020)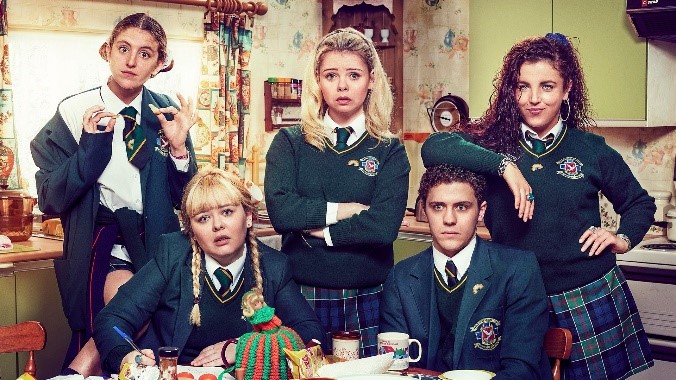 Set in the North West seaside city, Derry Girls tackles the political background of Northern Ireland through the hilarious lens of teenage angst. We meet James Maguire – a 'wee English fella' sent to live with his aunt in Derry and become the first male member of the all-girls Our Lady Immaculate College.
This is great for anyone arriving in Northern Ireland for the first time (especially if you're travelling from mainland UK) because you get a protagonist who obviously doesn't fit in. As Sister Michael puts it, "unfortunately James happens to be English."
Coming to Belfast from England myself, I got a lot of comfort from the simple fact: it could be worse… you could be James Maguire.
2. In Bruges (2008) – Dir. by Martin McDonagh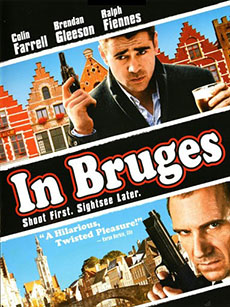 You might be thinking that coastal Belgium is an odd place to start your research for Northern Ireland… but it's perfect. In Bruges follows two Irish gangsters – Ken and Ray played by Brendan Gleeson and Colin Farrell – who are sent to Bruges and instructed to lay low by their eccentric mob boss.
The relentless back and forth between the two characters left with nothing but each other's company is the highest form of 'craic' available. If you're sat in a pub, a coffee shop or catching snippets of conversation from passers-by, Ken and Ray will get you prepped for 'the craic' that you'll encounter daily.
3. Night Boat to Tangier – By Kevin Barry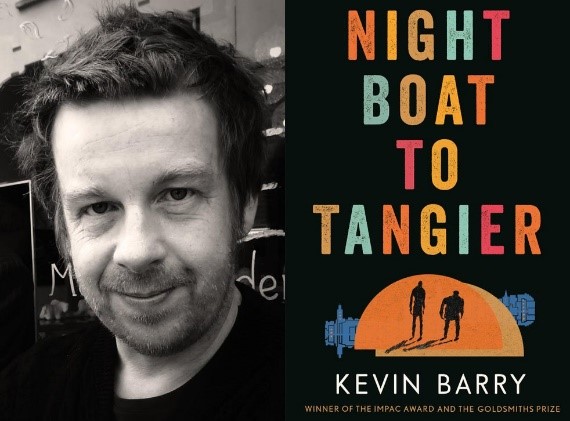 If curling up with a good book is more your scene, this is a fantastic alternative to films and TV shows. Again, it sticks two Irish gangsters with almost telepathic rapport in a strange and foreign land… Spain this time.
Charlie and Maurice look back over the years to recount their mishaps and misfortunes, antics and amputations (you'll see) in what feels like eavesdropping on the two funniest middle-aged Irish fellas outside of Ireland.
Content warning: The language is foul and there are some dicey scenes but it's definitely worth a read.
4. Normal People – By Sally Rooney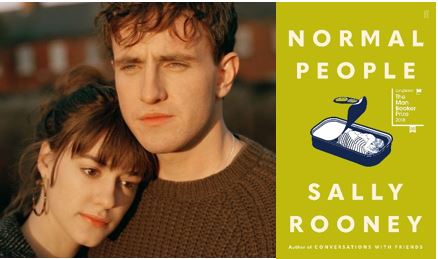 If you haven't at least seen the BBC TV show of Normal People yet, you might have been living under a rock. This is an absolute must for any student travelling to this side of the Irish Sea. The book and the TV show are almost identical so it doesn't matter which form you prefer… just watch it or read it at any cost.
The plot follows two young lovers transitioning from high school to university who encounter all the strife that everyone has to overcome in their late teens. It's the perfect precursor to studying anywhere in Ireland or Northern Ireland (especially if you study English) – without exaggerations or frills, just a very real story.
It also shows that people travel from all over to study in Ireland. So wherever you call home, you definitely won't be the odd one out because you don't have an Irish accent or understand all the lingo at first.
5. The Foreigner – Dir. by Martin Campbell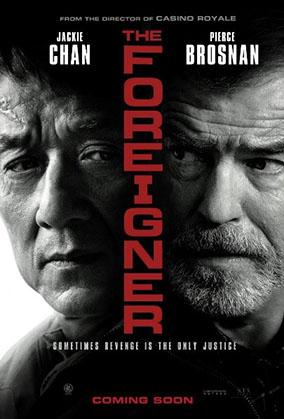 If you're a fan of action movies and the Northern Irish accent, this is the one for you. By some miracle, Jackie Chan is still handing out Kung Fu kicks on the big screen, except here… everyone is Northern Irish.
It's more 'on the nose' about the political side than the likes of Derry Girls as it uses the modern day aftermath of The Troubles as its backdrop. The Foreigner couldn't be further from a comedy though. So if you're looking for a more serious look at the political context, give it a watch on Netflix.
Plus, it's just as useful for getting used to the accent as it is for enjoying Jackie Chan's Kung Fu.
6. Game of Thrones (2011-2019)
We couldn't have a complete reading/viewing list for Northern Ireland without mentioning Game of Thrones.
Filming locations for the series are dotted all over the place. There were sightings of Nightwalkers in Tollymore Forest Park; Inch Abbey in County Down was Robb Stark's camp at Riverrun in season 1; and Castle Ward in Downpatrick is better-known as Winterfell.
Whether you're a fan of the show or not, it's worth checking out some of these stunning locations during your time here because some of them will be right on your doorstep.