10 cool things to do that are less than 2 hours away from Belfast
Explore caves, castles and coastline – and be back in time for tea!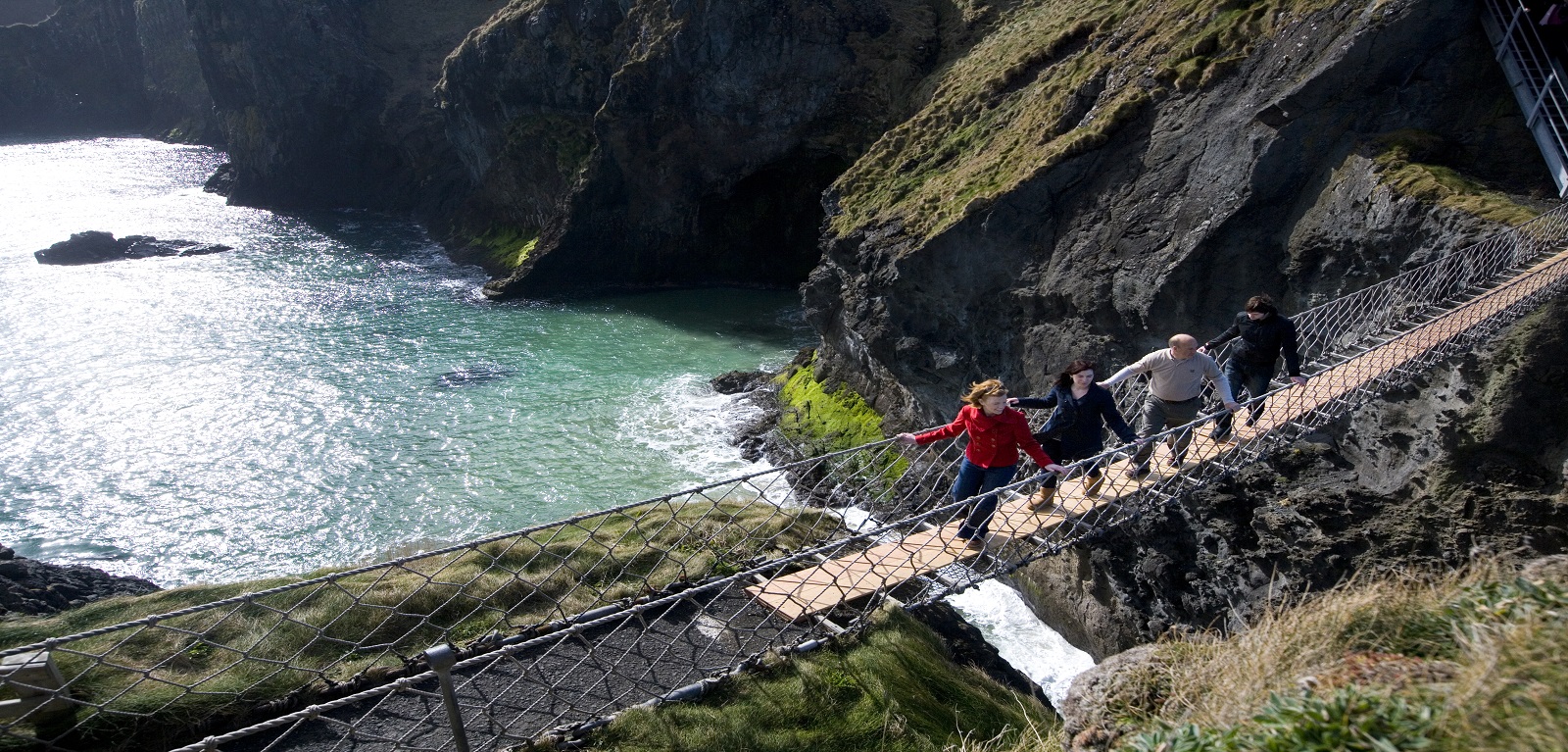 Belfast is full of some great things to eat, see and do. If you fancy exploring a little further afield, we are just a short hop from beautiful beaches and stunning countryside. Here's ten top spots that are less than two hours from Queen's.
1. Eat THE BEST crisps
Where: Tayto Castle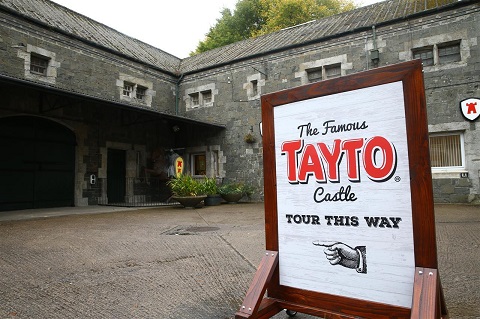 Ask any NI folk, they'll tell you Tayto are the best crisps IN THE WORLD. So much so, it's a proper, proper noun. ('Have ye any Tayto?' usually means, 'give us a bag of cheese & onion'.) They're made in a top-secret castle, to a top-secret recipe, handed down through the crisp-making generations of Tandragee, where Tayto Castle crisps and snacks have been made for 60 years. Can I go there? Yes, you can! Book a tour, grab a Tayto selection box (read: HOLY GRAIL).
Time from Belfast: 49 minutes
2. Discover Dark Sky
Where: Carrick-a-rede rope bride
Carrick-a-rede is famous for its rope bridge, a scary swaying thing (perfectly safe!). It's less well known for being a dark site, (also perfectly safe!), where light obscuring pollution, is low. Carrick-a-rede's setting means it benefits from dark skies, depending on the time of the year (obvs). The car park, near the rope bridge, makes for an excellent stargazing location and it's an official Dark Sky Discovery Site with free 24-hour access.
Time from Belfast 1hr 19 mins
3. Climb Every Mountain
Where: The Mourne Mountains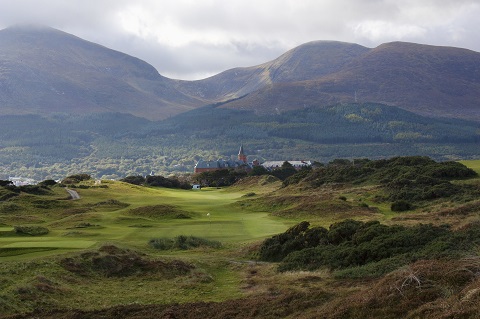 Well not every one, but at least this one: Slieve Donard. At 850 metres, it's the highest peak in Northern Ireland. Get to the top and you'll be rewarded with spectacular views over the eastern coast of County Down and further. If you DO want to climb every mountain, every year the 'Mourne Seven Summits' challenges keen walkers to climb to the summit of all seven peaks.
Time from Belfast: 56 minutes
4. Get a Poke
Where: Maud's, Newcastle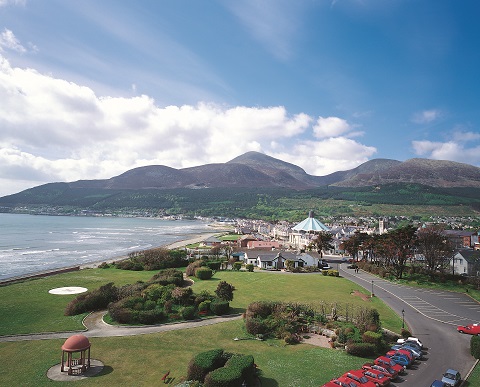 A poke? NI-speak for Ice cream (of course). Maud's Ice Cream is famous in NI. In 2004, the Ice Cream Alliance crowned them 'Champion of Champions' (they KNOW ice-cream). Yes, you can get Maud's in many stores in NI, but… wait… why not visit the flagship store in Newcastle, where the Mountains of Mourne, really do sweep down to the sea? The most popular flavour is Pooh Bear - vanilla ice-cream and honeycomb. Enjoy with a walk along the promenade. Mmm, ice-cream.
Time from Belfast 55 mins
5. Have a ball - with Llamas?!
Where: The Jungle, Magherafelt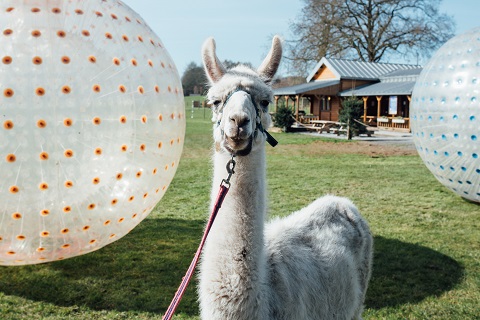 If you've never heard of zorbing, it's that peculiar pastime of rolling down a slope or even traversing water, encased in a plastic ball. The Jungle in Northern Ireland offers the chance to 'Come Tumble in the Jungle'. There's loads of other stuff as well, paint balling, Archery… and Llama Trekking?? Yup. OK, you don't ride the Llama, but have the pleasure of a Llama walking companion. Wild.
Time from Belfast 57 minutes
6. Hug a stalagmite
Where: Marble Arch Caves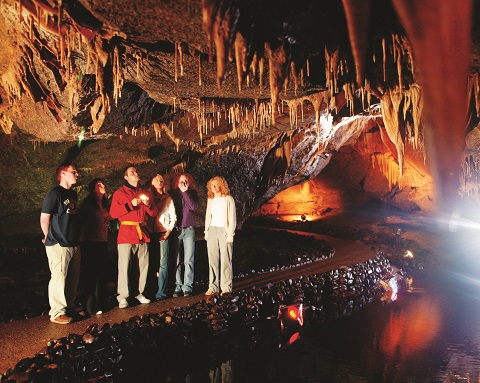 What's the difference between a stalactite and a stalagmite? A stalactite grows from the roof. The best place to find out is: Marble Arch Caves. Discover this exciting subterranean world in the foothills of Cuilcagh Mountain. A global geopark, this underworld is packed with cave formations, waterfalls, rivers and secret passages. Stalactite, stalagmite? Report back.
Time from Belfast 1 hour 57 minutes
7. Take a cruise
Where: Lough Erne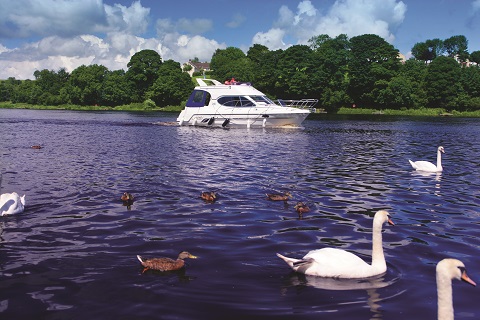 Hiring a cruiser for the week might sound expensive, but by sharing the cost with friends, the idyllic inland waterways of Northern Ireland are yours for the taking. Your sailing off point will be Enniskillen, between the Upper and Lower sections of Lough Erne, gateway to Fermanagh Lakelands. Here be Islands! Devenish being one of them, is an ancient monastic site, with round tower, graveyard and stone crosses.
Time from Belfast 1 hour 38 minutes
8. Go forest-bathing
Where: Slieve Gullion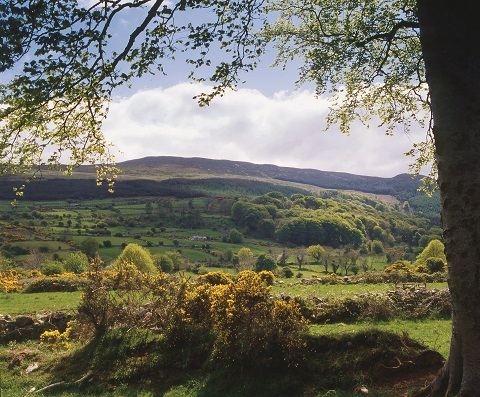 The Ring of Gullion is designated an Area of Outstanding Beauty in Northern Ireland. It not only looks nice, but it's a treat for the other four senses as well. A Feeding Your Senses Tour by experienced local guides is sensory story telling with tales of the mighty warriors Cú Chulainn and Fionn Mac Cumhaill. The area centres on Slieve Gullion, the highest peak in County Armagh.
Time from Belfast: 57 minutes
9. Hunt a ghost
Where: Carrickfergus Castle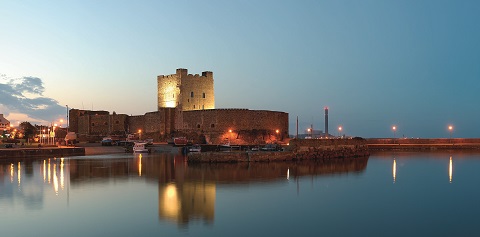 Carrickfergus Castle is a Norman castle in Carrickfergus, on the north shore of Belfast Lough. Rumour has it a ghost going by the name of 'Button cap', roams the castle. A young soldier in 18th century, he was executed for having an affair with the wife of his Captain's brother. They say you can still hear his wails of innocence (near the well, apparently). The Friary in Carrickfergus, has been shortlisted for the Fish and Chip Shop of the Year award at the 2018 National Fish & Chip Awards, the Oscars of the fish and chip industry.
Time from Belfast: 33 minutes
10. Trace Gulliver's footsteps
Where: Cave Hill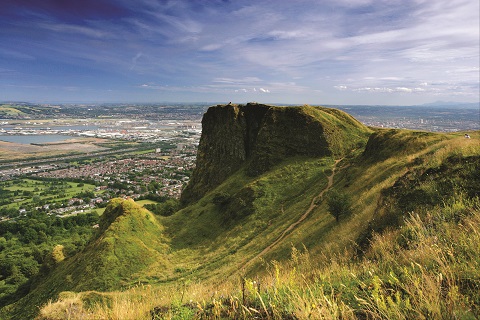 It's said that Jonathan Swift's Gulliver's Travels, was inspired looking up at Cave Hill's Napoleon's Nose; he thought it looked like the nose of a sleeping giant. Take a look for yourself, by setting out from Belfast Castle. From the grounds take eco trails up the mountainside, crossing the moorland, heath and meadows of Cave Hill Country Park. It's much more than 'a basaltic hill overlooking the city of Belfast'.
Time from Belfast: 22 minutes
Photos: Tourism NI