13 experiences that prove Belfast is the UK's hidden gem
Here's some of the best activities our wee city has to offer - from classic pub crawls and museums to activities guaranteed to give you an adrenaline rush!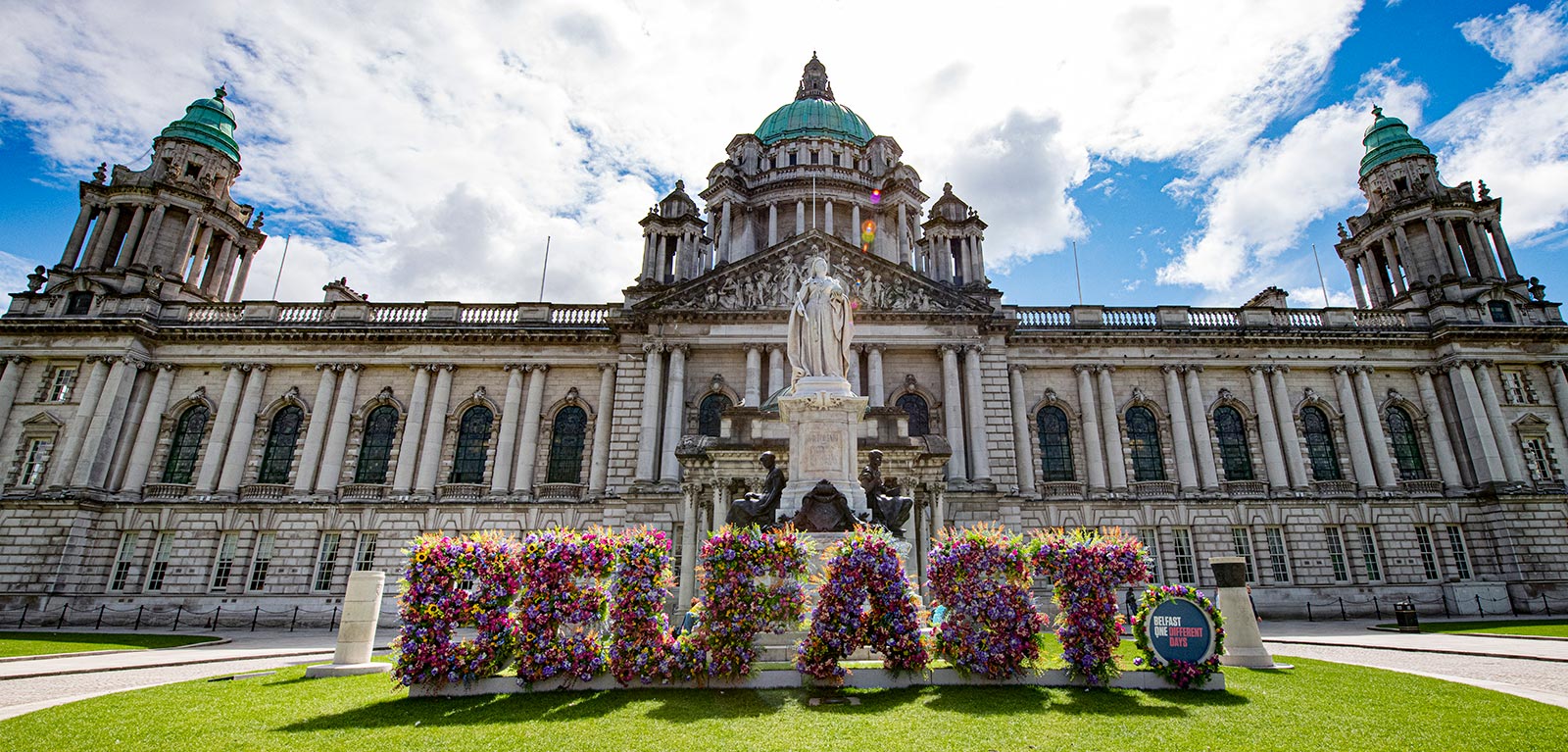 When you think of Belfast, you might think of the Titanic, classic Irish pubs, or even a cheap night out. But there's more to this small city. Here are 13 things to do that prove the city is a hidden gem in the UK- from well-known tourist attractions, to authentic Belfast experiences and the most unique ways you can spend your time.
1. Eat out in the Cathedral Quarter and take in the street art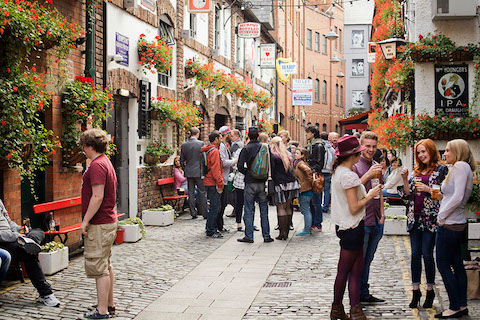 The Cathedral Quarter is the place to be in Belfast when it comes to finding places to eat and drink. Grab drinks at some of the city's most popular spots, such as Common Market, Pizza Punks and Hill Street Hatch.
You can finish off a day of great food and drinks with a street art walking tour to see the work of local artists.
2. Hear traditional music in Madden's on a Monday night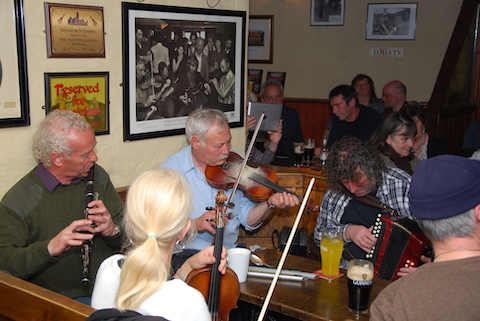 Traditional music is a key part of Irish culture – and no, Ed Sheeran's 'Galway Girl' doesn't count. If you fancy authentic Irish music, take a trip to Madden's Bar on Monday nights. Loved as much by locals as by tourists, Madden's is home to some of the best traditional Irish music in the city. Relax and enjoy great music and great craic.
You can also take a traditional music trail or even try out your music skills with some bodhrán lessons at the Second Fiddle!
3. Don't float up the Lagan in a bubble... Paddleboard it!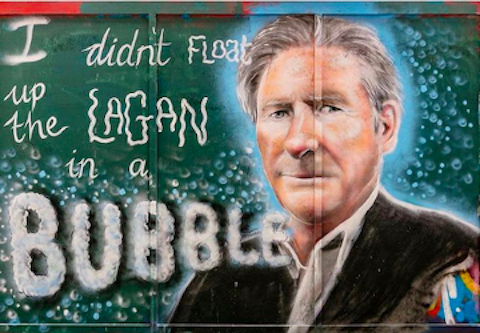 The Lagan is at the heart of Belfast (and it's gained a bit of fame thanks to Line of Duty and Ted Hastings' excellent catchphrases). What better way to get to know the city than paddleboarding along the river! The Belfast BoatClub and Mobile Team Adventure hold paddleboard, kayaking and canoe sessions along the Lagan.
Don't worry if boating isn't your thing - you can always take a walk and enjoy the nature along the Lagan towpath. And remember to keep your eyes peeled for local Belfast celebrity, Sammy the seal.
4. Enjoy a tropical day out… in Belfast
It may sound like an oxymoron, but you could spend a day in Belfast inside a tropical paradise.
If you have green fingers, or even if you're just looking for a good photo for Instagram, this is the place for you. It's filled with loads of exotics plants and trees you won't find anywhere else in the UK.
And, even better, it's right on the doorstep of the Queen's campus!
5. Roller-skate at C.S. Lewis Square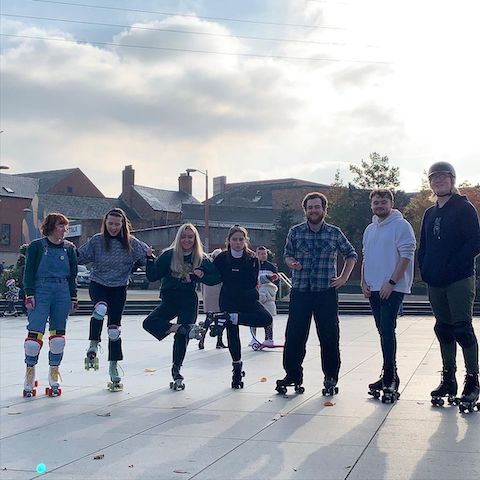 [Image by @Truckeejits]
We've all heard of the Lion, the Witch and the Wardrobe, but you might not know that C.S Lewis was born and bred in Belfast. Some locations in Narnia were even inspired by the beautiful Northern Irish scenery.
If you fancy immersing yourself in Narnia, take a visit to C.S Lewis Square. You can find bronze sculptures of characters from the books, including Aslan and Mr. Tumnus. Or, if you'd prefer a more unconventional view of Narnia, why not try giving roller-skating in the square a try? It's open 24/7 and fully illuminated at night, so you can be sure of an atmospheric skate.
6. Try a Belfast Bap at 'Gorgeous St George's'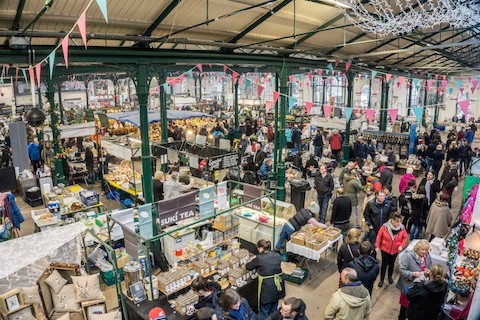 St George's Market - known locally as 'Gorgeous St George's' - is one of the oldest markets in Ireland and is among the best markets in the UK.
You can buy some of the best local produce, from fresh fish to the famous Belfast Bap. You can also find some of the more... unique local offerings, like fadge, yellowman and dulse!
And if you're a total foodie, you could try a Belfast food tour to find all the best spots to eat and drink in the city.
7. Let the Belfast buskers serenade you as you explore the city centre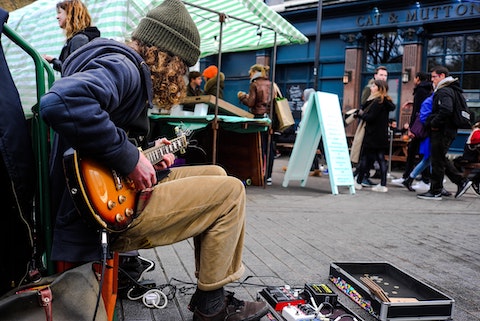 Music is key to the city's culture and the buskers in the city centre really make Belfast special. From traditional music to a modern take on a classic, you can hear a bit of everything from our buskers.
Grab a coffee with friends or do a spot of shopping while enjoying live music. And a lot of famous musicians start out as buskers, so keep your eyes and ears peeled for the next Bono.
8. Unlock even more of the history of the Titanic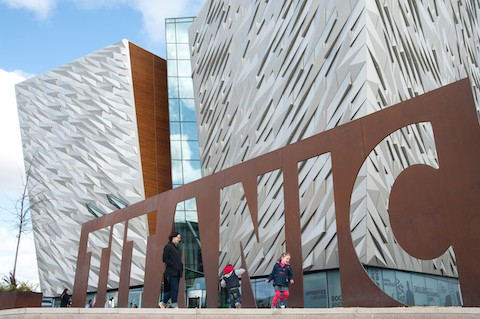 After George Best, The Titanic is perhaps Belfast's most famous export. You'll know about the Titanic Museum and that the Belfast docks were home to the famous ship. But you may not have heard about the SS Nomadic, the tender ship that had a key role to play in the story.
You can retrace the footsteps of first and second class passengers on board the ship that ferried them to the doomed Titanic. The Nomadic has a colourful history of her own, acting as a minesweeper in WWI and later enjoyed retirement as a nightclub in Paris.
9. Take a tour of Belfast's history with a black cab tour
Belfast's unique history is well known all around the world. If you fancy hearing about the history of Belfast - from WWI to the Troubles to the present day, the black cab tours are a must do.
You can get a personalised tour of the city's murals and tourist attractions and learn from the people who know the city the best – the cabbies.
10. Watch the sun rise from the top of Cave Hill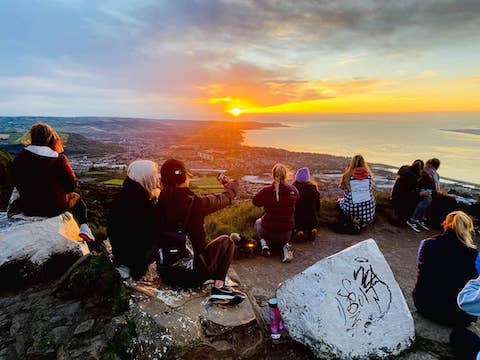 [Image by Kirth Ferris]
If you feel like escaping from the city for some time in nature, take a walk up the Cave Hill trail. The walk takes about 30 minutes, and you can enjoy sights including Belfast Castle along the way.
The spectacular views at the top will make the climb worth your time. And, if you want to see something really special, why not join Sunrise Social and enjoy a chat while watching the sun rise over Belfast!
11. Sign up to a Belfast pub crawl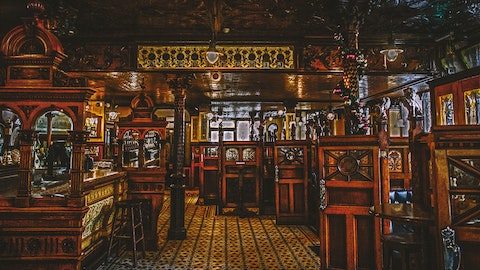 Well, it wouldn't be a list of things to do in Belfast if we didn't include some traditional Irish pubs! Sign up to a Belfast pub crawl to meet other people and explore the best pubs the city has to offer.
Enjoy a pint of Belfast ale in the vintage decor of the Crown Bar or sample the extensive whiskey selection at Bittles Bar. If there's one thing Ireland is known for, it's great pubs - you won't be disappointed in Belfast.
12. Get an adrenalin buzz and try something entirely new!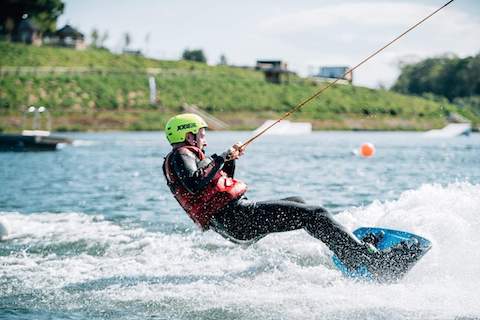 [Image by Let's Go Hydro]
If you want to try something completely different, why not give indoor skydiving a go? Maybe your new hobby could be flying at speeds of up to 120mph?
And, if you find that you're happiest up in the air, why not have a go at SKYtrek. You can have a walk through the beautiful woodland of Colinglen… while suspended 16 metres up in the sky on a rope course.
You could also drop by Let's Go Hydro to find your new hobby. There are loads of activities to choose from, including kayaking, open water swimming, and even aqua rugby!
13. Aaaand relax… with sunset yoga and an ocean dip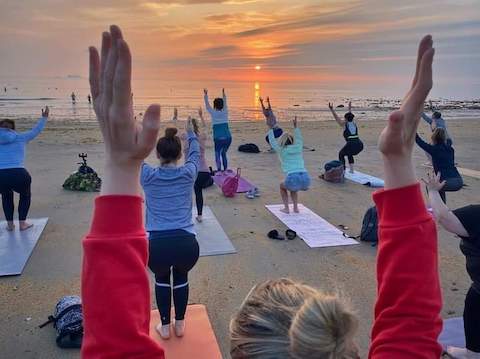 [Image by Connect Yoga]
If you're feeling tired after a day of exploring the city, why not unwind with a spot of sunset yoga at Seapark beach or Helen's Bay? You'll be sure to feel relaxed and zen after your session. And, if you're looking to be rejuvenated, you can finish off with a dip in the sea!
Don't worry if yoga isn't really your thing, you can do loads of activities right on the seafront, including tennis courts, a bowling green and a putting green!