3 Places to Visit on The North Coast Beyond The Causeway
Staying in Northern Ireland for the holidays? Our blogger Tamanna has this student-friendly guide to the perfect staycation in the North coast.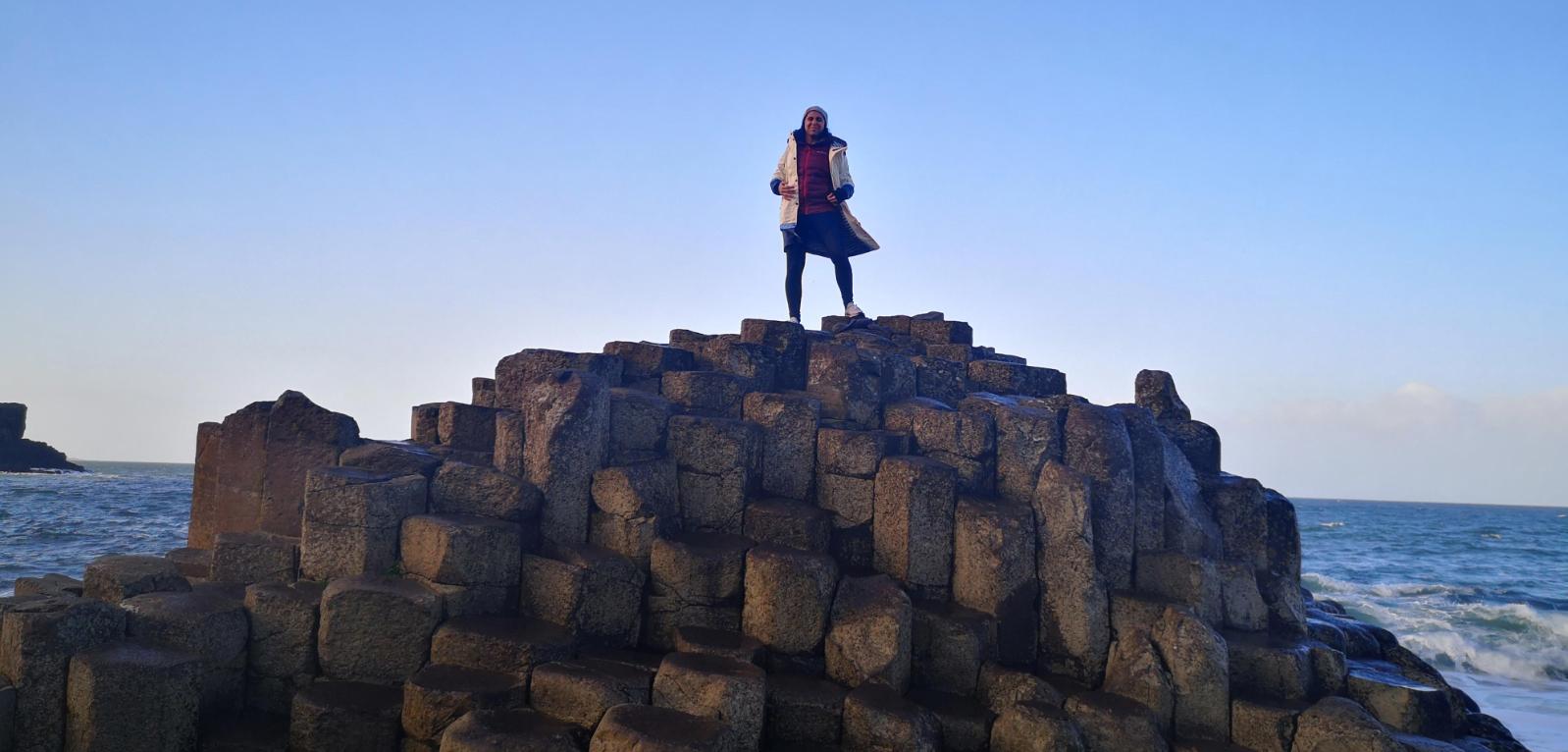 I LOVE the Giant's Causeway. I've gone three times already and I never really get over how beautiful the whole area is, but I learnt there's definitely more to visiting the North Coast. Whether you're going up with your mates or with visiting with family, here are my favourite places to visit near the Causeway: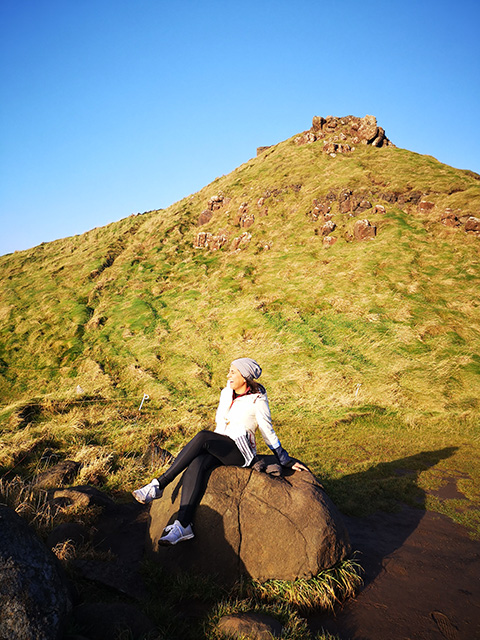 1. Portrush
Portrush is hands down my pick for #vacationgoals on the island of Ireland. The town is famous for hosting The Open golf tournament, which is a really big deal. If you're a golfer, playing golf in Portrush would be iconic. I can't golf, but Portrush has many of my personal favourite things: funky seaside vibes, traditional pubs, and restaurants with a view.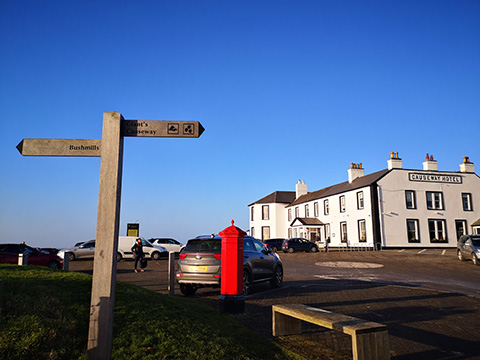 If you go in the summer there's a fair with rides and a lot of outdoors vendors, but even in the middle of winter there's plenty to see and do. If you like boutique shopping, there's lots of little local stores in the area. If you're like me and were deprived of the seaside for 25 years (it honestly took 14 hours to drive to the coast from my home in Canada), Portrush is great to walk along the waterside. There's a cute little harbour with picturesque boats, beaches, and a seawall to walk along.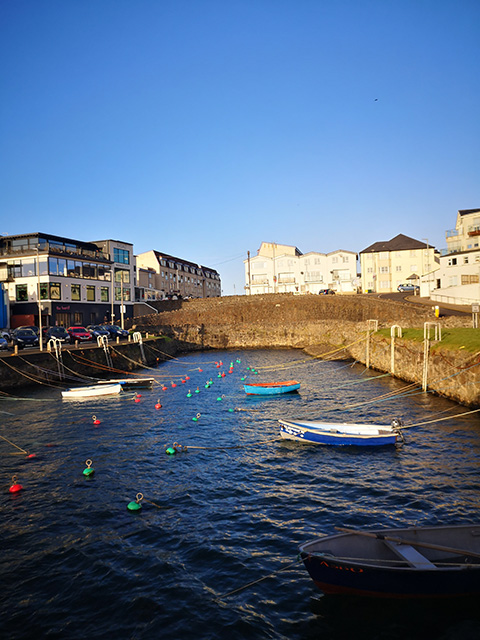 After all that walking there's one place that will warm you up: Harbour Bar. Rumour has it that they pour the best Guinness in the North and I was not disappointed. The fireplace, old wooden benches, and decorated walls make you feel like you're in pub heaven. Regardless of whether you eat (amazing and cheap) pizza at The Tourist or go for (chic and classy) tapas at Basalt, I can't stress enough how much you should visit Harbour Bar in Portrush.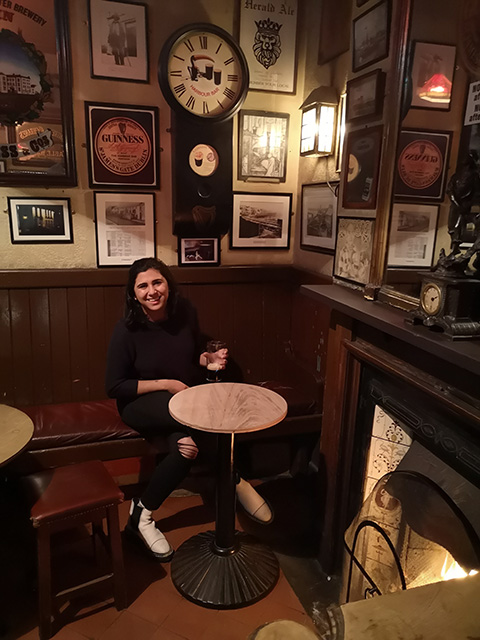 2. Downhill/Castlerock
I sometimes feel like no matter where I am in Northern Ireland, I'm only every 10 feet away from a Game of Thrones shooting location. That might be an exaggeration, but the area of the North Coast between Castlerock and the Gortmore viewpoint have been featured on the HBO show! Even if you're not a fan of the show, the coastal stretch from Castlerock feature some dramatic awe-inspiring views.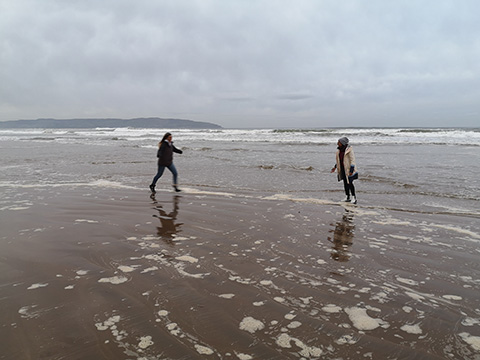 We started at the beach in Downhill. Even though it was much too cold to relax, the beach was a great way to view and learn about the Mussenden Temple which hangs on a cliff above. It was built in 1785 and is now run by the National Trust if you wanted to get a closer look. We instead opted to carry on towards Gortmore to see the statue of the sea god, Manannan Mac Lir.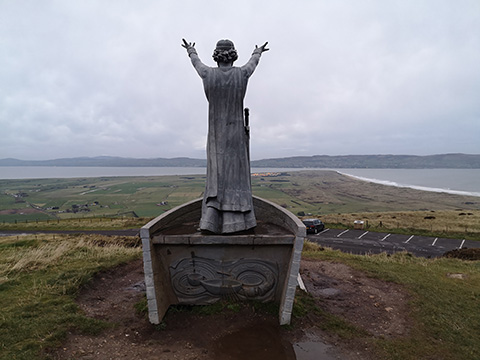 The view in this area did a great job of reminding me where I was: the Emerald Isle. North and South Ireland are obviously well known for their lush green glow but seeing it from this viewpoint is something else.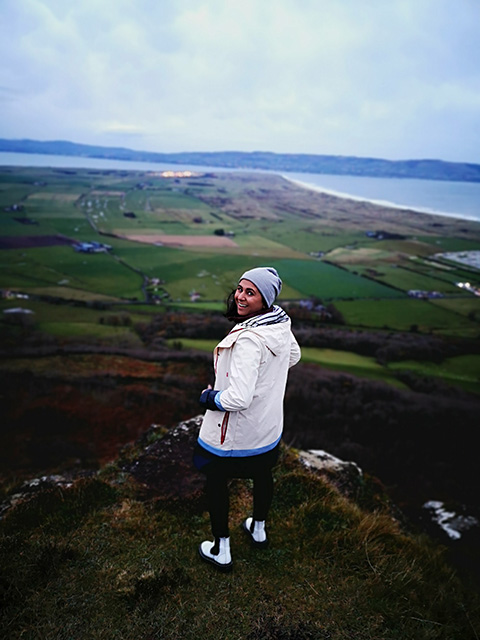 3. Bushmills Town
To be honest, it took my third trip to Bushmills to see something other than the Old Bushmills Distillery. I love doing distillery tours and tastings, so I never ventured much further than that around town. When I finally made a stop in Bushmills town centre, I felt like I was transported to a Hallmark movie set. It's so adorable in a "this isn't actually real" type way. You can walk down the main street in about three minutes, but I genuinely loved the tiny town feel with its stone clock tower and colourful buildings.
Bushmills is literally down the road from The Giants Causeway so I found it to be a great place to stop for breakfast. Within the small main square there's a choice of about three cafes and restaurants. I chose The Copper Kettle because it was decked out for the holiday season. I was tempted to get the traditional fry but was won over by the pancakes with Old Bushmills Whiskey syrup.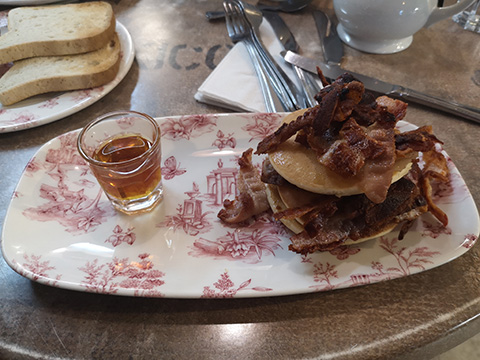 If you have time to visit the town and the distillery, definitely do both!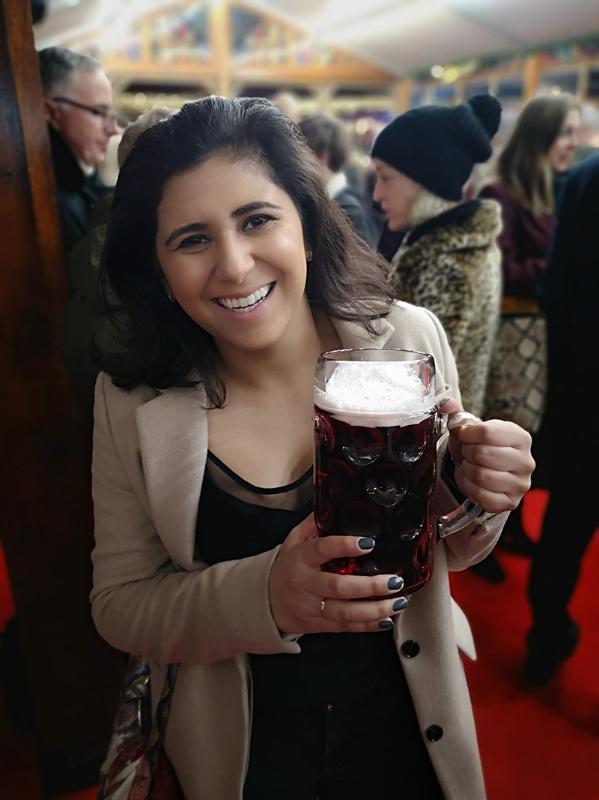 Tamanna Khurana, MA Arts Management