5 ways NI people are unique
Nervous about moving to Northern Ireland, a small country with people you've probably heard little about? Local student William Graham tells you everything you need to know about the NI locals.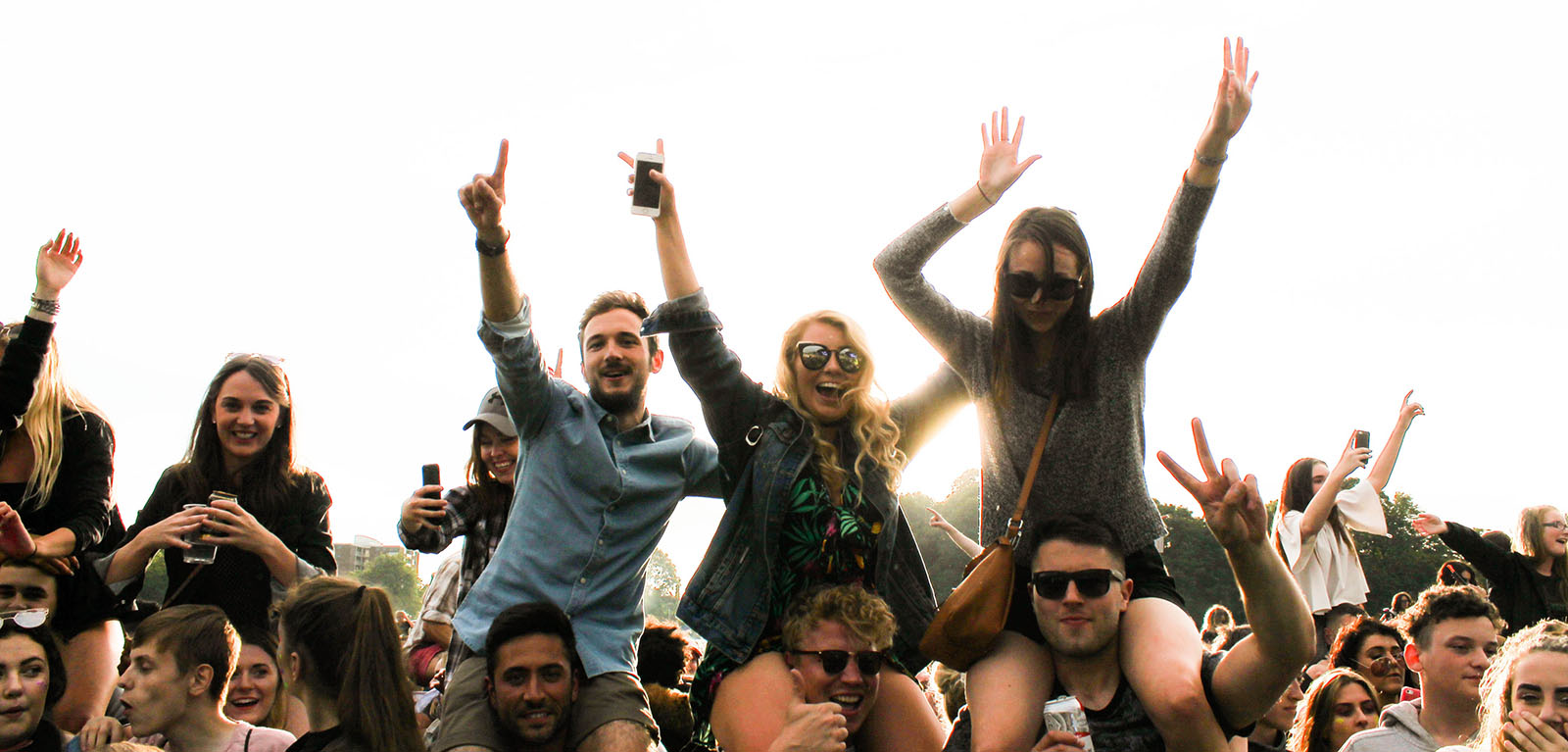 There are plenty of unique and often unconventional things about Northern Irish people. Certain traits are ingrained in our culture and make us an odd but lovable bunch. It's a culture that, as a student in Belfast, you can get under your skin of. In no time, you will feel like one of us – and perhaps you might find yourself adding to our culture and history one day as well.
1. We are extremely friendly
Northern Irish people are incredibly kind and pleasant, so it's no wonder they have been voted among the happiest people in the UK. Many visitors to Northern Ireland remark on the good-natured character of Northern Irish people, and it's not unusual to greet people with jovial jokes, warm welcomes and, of course, a cup of tea and a biscuit.
The apologetic nature of Northern Irish people also stands out – you can expect a Northern Irish person to apologise profusely if you were to bump into them on the street or apologise for being in the way or causing you any slight inconvenience whatsoever. Furthermore, the Northern Irish character inhibits us from taking compliments on how we look or how we are dressed etc.
Finally, never be afraid to ask someone for help on directions, locating certain places and any other issues you may be having, you will be greeted warmly and hospitably.
2. We have our own vernacular
Paramount to the culture in Northern Ireland is our unique phrasing and local slang used in everyday conversation. Typical terms may include:
"What's the craic"- How are you/what are you doing
"Aye"- Yes
"C'mere"- Come here
"Dander"- "To go for a walk"
"Dead on"- Good/Decent
"Poke"- "Ice cream"
There are plenty of websites where you can brush up on the local slang.
Understanding and learning to make use of Northern Irish slang terms is part and parcel of the experience of living here. Certain phrases may seem quite daunting or scary when spoken in a harsh accent, but remember the people are friendly and warm.
Another quality to our speech is employing the word "wee" to describe everything in most occasions, such as shopping: "Pop your wee card in the wee machine there and enter your wee pin code and I'll get you a wee bag", or when a visitor comes around: "Take a wee seat there and I'll put the kettle on for a wee cup of tea". It's a rather obsessive trait but it will stand out to you and you might even pick up the habit yourself.
Phrasing is so unique across Northern Ireland it can even differ depending which part of the country you are in; for example, in Tyrone they refer to a child as a "cub" like a bear cub, whereas in Antrim they may call a child a "wee ba". Accents can also differ greatly from harsher Belfast accents to softer Armagh or Antrim accents. Overall learning and understanding the different accents and slang used around the country can be an exciting experience.
3. We have unique foods
get your gub round that!! Popup sandwich cafe opens in Belfast. Tayto and Belfast Baps @thatweecafe
Have you ever heard of dulse or a crisp sandwich? Northern Ireland has some bizarre cuisine and a prejudicial love of potatoes - cooking and serving them in every conceivable way we can including baked, deep fat fried, roasted, boiled, mashed and, of course, in the form of potato breads and crisps. For example, no true Ulster fry is complete without griddle breads such as potato and soda bread. Further examples of potatoes being a classic Northern Irish staple, is making crisp sandwiches and chip butties (sandwich).
Had enough of potatoes? Then try something different such as our traditional dulse which is an edible burgundy seaweed which may be fried, dry roasted or crumbled. Not to your liking? Well you can try other, less controversial dishes that our favourites of Belfast students such as a meal and milkshake from Maggie Mays, fish and chips from local restaurants, Belfast burritos from the increasingly popular Boojum or even a monster of a burger from Bootleggers.
4. We have a dry sense of humour
Most watched TV Show in Northern Ireland in 16 Years! #DerryGirls
Northern Irish people are famed for our great wit and dark sense of humour. Northern Irish humour is strongly associated with the ability to laugh at ourselves in a natural way that is never forced and often unexpected.
You can come across people that seem very softly spoken, and then bam, a zinger comes from them and you almost need a second to realise it before you laugh.
Our humour often pokes fun at ourselves or others. For an insight into Northern Irish humour, check out these shows: The Blame Game, Father Ted, Give my Head Peace and Derry Girls.
5. We have our own A-list celebs
A host of sporting, musical and acting talent has come from our shores, like Snow Patrol, Brian Kennedy and Jamie Dornan.
For such a small country, we have produced many great talents that have gone on to become hugely famous across the world, such as the greatest footballer of his time, George Best, from East Belfast, who has been the subject of many songs and films. Other such famous sporting talents include golfing legend Rory McIlroy, motorcycle racer Joey Dunlop, boxing champion Carl 'the Jackal' Frampton and many more.
Northern Ireland also has a fair representation in the world of film and media, with stars appearing on screens across the world, such as Michelle Fairley who has appeared in the phenomenally successful TV series Game of Thrones (which is famously filmed here!) as Catelyn Stark. Other successful actors and famous TV personalities include: James Nesbitt, Sir Kenneth Branagh, Adrian Dunbar and Eamonn Holmes.
Northern Ireland has also produced unforgettable art, music and literary legends such as Seamus Heaney, widely regarded as one of the major poets of the twentieth century. Heaney wrote prose and criticism, edited several widely used anthologies and produced 12 volumes of poetry. The Northern Irish poet won a list of awards throughout his career, topped by the 1995 Nobel Prize for Literature.
No doubt you've heard of C.S. Lewis. But did you know the creator of the 'The Lion, the Witch and the Wardrobe' and the Chronicles of Narnia series was born in Belfast?
Other such notable arts and literature celebrities from Northern Ireland include: Van Morrison, Samuel Beckett and Brian Friel.
Discover more about Belfast slang and the friendliness of the people here.