A Guide to Belfast Fashion Destinations
Belfast is a thriving and fashion-forward city, bustling with high fashion boutiques and designer hot spots. Luckily, this blog post has already done the hard work and found all the best fashion spots in town.

City Centre Shopping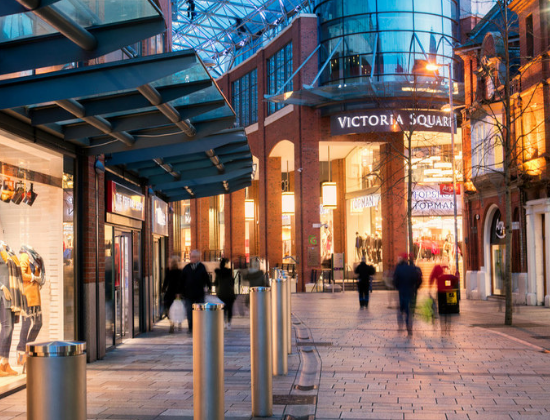 Belfast City Centre is a great starting point for a day of fashion shopping. From high street favourites like Zara and Mango to high fashion choices, it has something for every taste and budget. Some fashion highlights include:
Victoria Square: A beautiful, partially open air, shopping area in Belfast City Centre. This is the one of the key destinations for fashion shopping in Belfast and includes over 70 international and local brands such as Cruise, Ted Baker, Hollister and MAC. The star of the show is House of Fraser which stocks over 500 brands in their seven level department store.
Envoy of Belfast: This stunning boutique, found on Wellington Street, caters for fresh millennial style. With pieces from Acne Studios and French designer, Casey Casey their aim is to bring lesser-known fashion brands that focus on excellent craftsmanship to the Belfast market.
Luxury Boutiques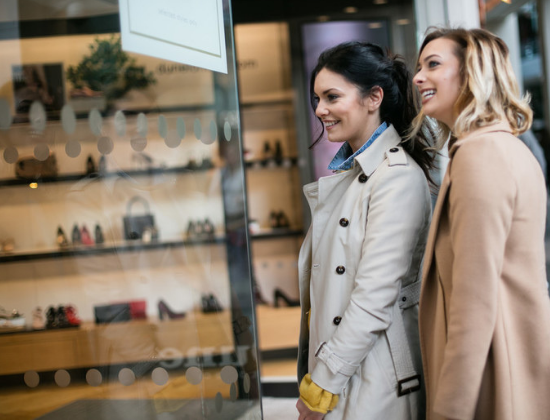 Looking for luxury boutiques and concept stores? Head for Lisburn Road. This tree-lined avenue in South Belfast, right next to the Queen's Campus, is the perfect place to spend a day shopping. It's lined with numerous shops, cafes and eateries that cater to every taste. Some highlights to look out for are:
Emporio: One of Belfast's most respected boutiques. It has more than 30 years of experience in style and 28 world collections, including ranges from Armani, Caterina Lucchi and Oska.
Déjà vu: A classic-chic boutique, filled with the latest collections from Karen Millen and Gucci. It also stocks Prada and Louboutin shoe collections, alongside Louis Vuitton handbags.
Please Don't Tell: This sleek shop is a work of art on its own. It showcases a carefully curated selection of international designers and aims to appeal to a person in search of timeless style.
Cubana: Perfect for the adventurous fashionista. Cubana hosts some of the most high fashion collections, all of which are exclusive to the boutique. If you want looks that are straight from the catwalk, then this is the place for you.
If Lisburn Road is one of Belfast's most established shopping districts then Ballyhackamore in East Belfast is its younger cousin. Filled with some of the best cafes and restaurants in town, it's also home to some interesting fashion locations.
Peel Fashion: This mini department store on Bloomfield Avenue stocks chic collections and beautiful jewellery and accessory pieces from around the world.
Upscale Irish Fashion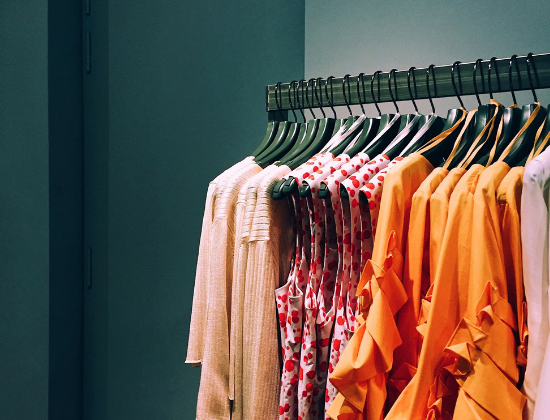 Why not sample some local crafts and style? The island of Ireland is famous for its high-quality craftsmanship, from Aran knitwear to Belfast Linen. If you want something with a local flavour then there are some must shop destinations:
Avoca: If Blake Lively is a fan, you know it must be good! Avoca is Ireland's oldest business and is known for its handwoven, high-quality woollen items. Nowadays it is also a perfect place to shop for lesser known brands and Irish style.
Studio Souk: A delightful, independent shop stocking crafts and gifts from local artists. Studio Souk is the perfect place to get custom art, candles and many other lovely gifts.
This is just a selection of all the shopping delights on offer in Belfast. The city is brimming with a wide variety of shopping choices that are sure to impress. If fashion is your greatest love then Belfast is a perfect destination for you.