Forget sleeping in – watch the sunrise from Cavehill instead
Llarely Saldivar tells us about her time on a recent student wellbeing trip to watch the sunrise from the top of Cavehill. She talks what you need to bring, the joy of early starts and the small differences between Belfast and Southern California...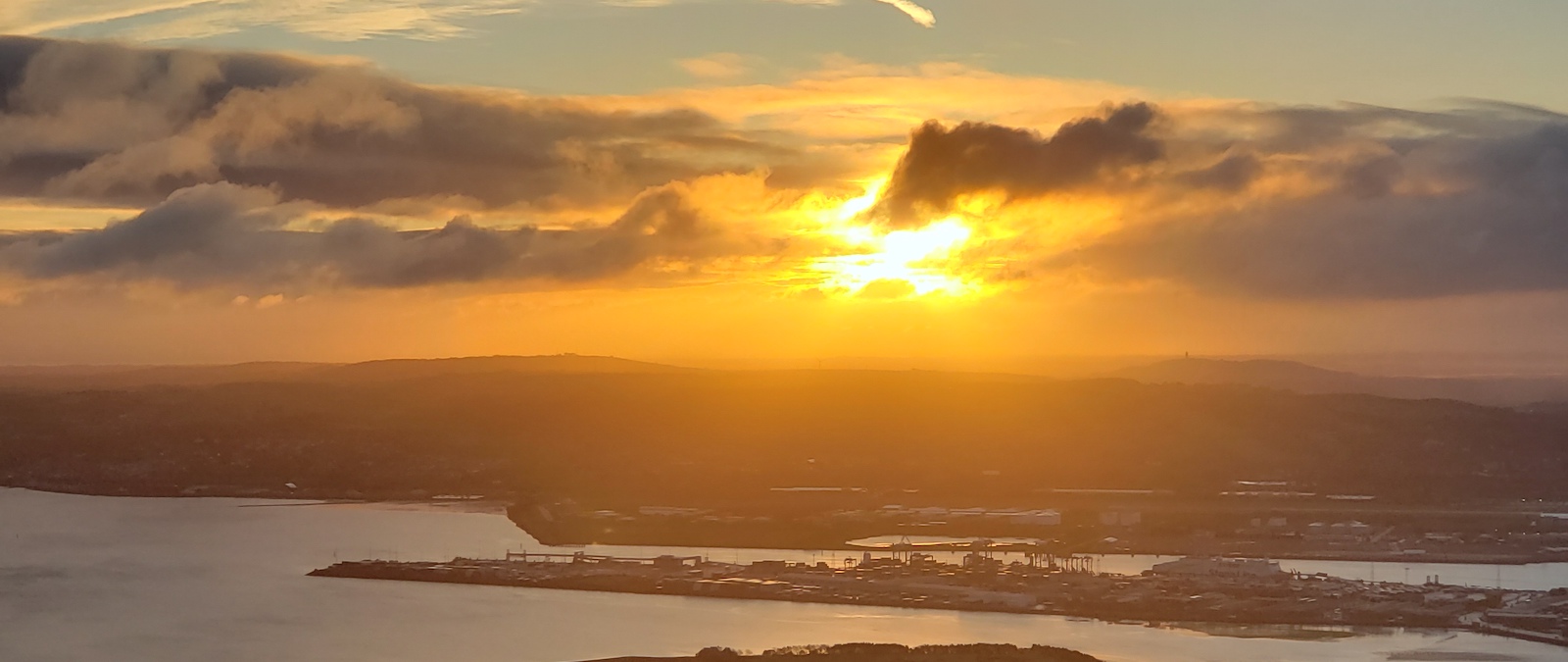 My friend and I decided we wanted to join a student wellbeing trip to watch the sun rise from the top of Cavehill. This meant getting up early to catch a bus at 6.30am so we could reach the top around 8am.
When I tell you I was not prepared for this hike, I mean it.
Waking up early was the hardest part of the day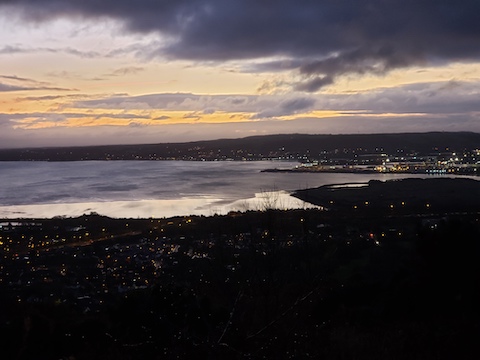 The night before, I was scrolling through TikTok and completely lost track of time until I realised it was 3am and I had to be up in three hours. I'm not a morning person to begin with, so you can imagine how grumpy I was when my alarm finally went off. I think I hit the snooze button about five times before I could finally struggle to the bathroom. This early start had my flatmate and myself wondering if we'd really thought this idea through.
I'm from Southern California, so I had to ask my friend for advice on what to wear. Where I'm from, the weather rarely falls below 14°C. On the sensible advice of my friend, I changed my workout tights for fleece-lined leggings and put on some high socks to try to cover as much skin as I could. I also packed a banana, a granola bar, a big bottle of water and a puffer jacket. I remember thinking that I wouldn't need my big jacket because my Harry Potter hoodie would be warm enough, but man I'm glad I packed it.
I had to learn how to pack for an autumn hike in Northern Ireland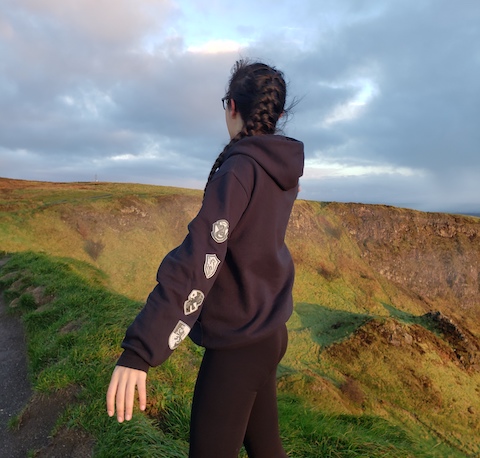 We got on the bus and took off to pick up the other eager people like ourselves who woke up early to hike Cavehill. It was pretty dark when we started hiking and we had to use hand torches the first half an hour or so. It was hard to appreciate the beauty of our surroundings when it was so dark, but when the sunlight started peeking through, the colours and the landscape were revealed and it was breathtaking.
The trail isn't so bad once you're halfway up, but the wind does start to pick up. This is when I was glad I packed an extra jacket. When you get to the final stretch of the hill, you'll get blasted by the wind. I'm talking 'pulling the hood of your hoodie up as far as it goes and shoving your hands in your pockets' kind of cold. This isn't the kind of climb you want to forget your sweater at all.
Hiking in Northern Ireland is a bit different to hiking in Southern California...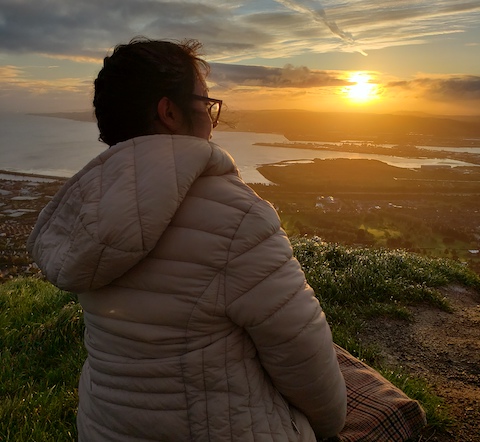 I've hiked before in a few parts of Palmdale in California, but this was a different experience. If there are any Southern Californians reading this, I'd like to take a moment to describe Cavehill. It's not a 'hill' like we're used to in California, I'd probably use the word 'cliff' instead. The trails can also get a bit narrow so you need to be more careful with your footing here.
I promise the climb is worth it though, the views at the top are stunning and the landscape on the way up is beautiful. You'll also get some pretty spectacular photos for your Instagram…
Watching the sun rise over Belfast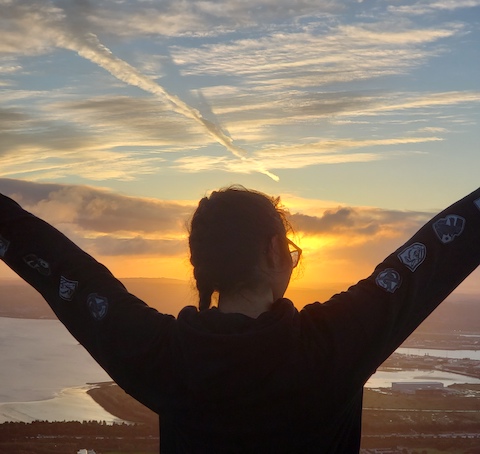 After some time climbing, the end was finally in sight. The final climb up the last small hill took a few minutes but when we got to the top, I was greeted by golden light pouring out of grey clouds. The sunrise brought vibrant colours and scenery started to come to life - it seemed as though someone had just turned up the brightness settings.
The feeling of being at the top is indescribable. I could have happily stayed there until the sun started to set. However, my stomach was in desperate need of food. As is always the way, the walk back down was much easier and we took a different route to take in more of the scenery. We were even lucky enough to see a double rainbow on the way down!
Find out more
Applying to Queen's from the USA
Interested in hiking? Read Madelyn's blog about her mountain challenge
Llarely Saldivar