My first road trip in Northern Ireland
Sneha Parajuli from Nepal says NI's beautiful landscapes are well worth tearing herself away from a Harry Potter binge on the sofa.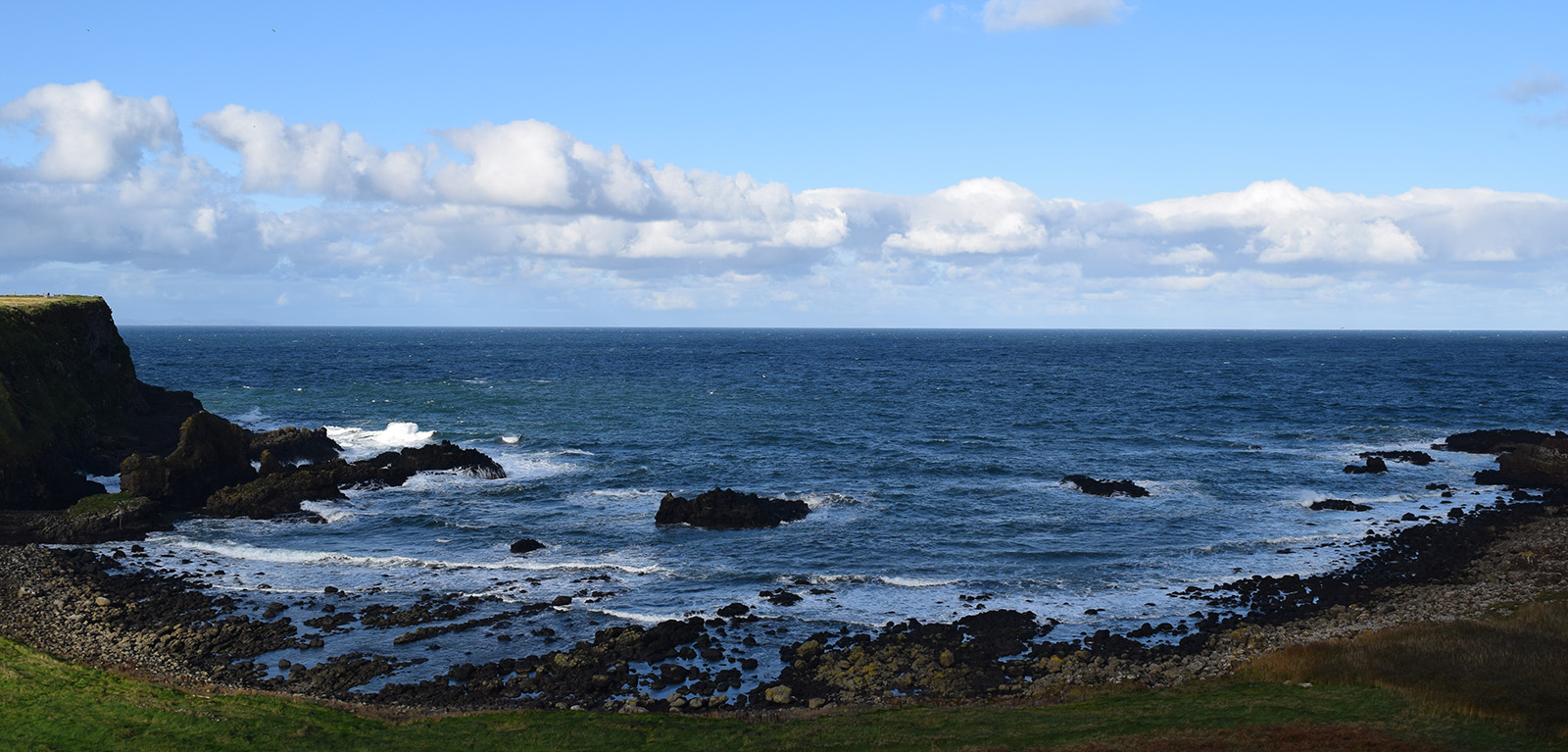 It was my first Christmas away from home. Me and my friends hadn't planned anything, as such, and it was cold outside, so we decided to watch Harry Potter and cook food together. Not that it wasn't a great way to spend Christmas (we all love Harry Potter), but we wished we had planned something sooner. So, right after Christmas, on Boxing Day (I had never heard of Boxing Day before but I am glad of another reason to celebrate!) we decided not to stay at home all day. Instead, we set out to explore new places in Northern Ireland. One of my friends had a car so we ended up going on a road trip.
Our first stop: Ballycastle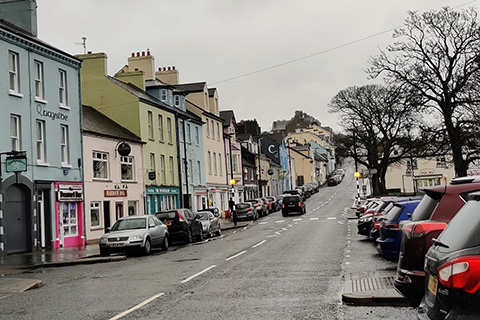 Our plan was to cover as many places as we could. So, we headed off from Elms Village towards the Causeway coastal route. As soon as we left, it started raining (Belfast weather, I tell you), so we decided to head to Ballycastle for a quick breakfast and a cuppa tea to warm ourselves up for the day ahead. We ended up having delicious breakfast in the Marine Hotel in Ballycastle.
Second stop: Ballintoy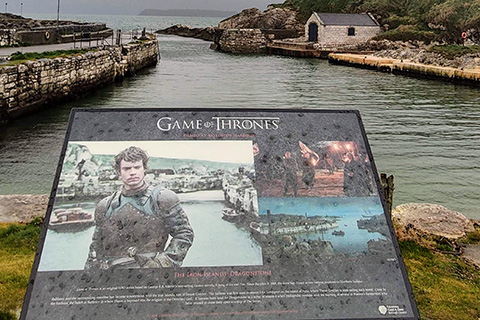 After spending a good hour in Ballycastle, we were pumped up for the rest of our day. We decided to visit Ballintoy Harbour, where a part of the famous HBO TV series Game of Thrones was shot. The filming location was called the 'Iron Islands' in the series. We enjoyed the beautiful view before heading to the next stop.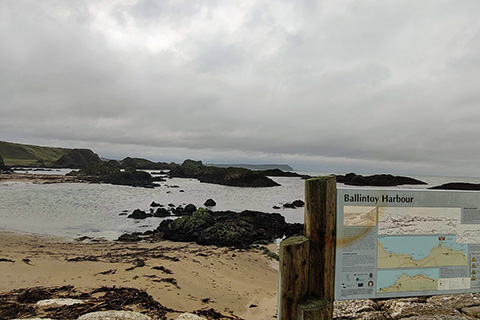 Third stop: The Giant's Causeway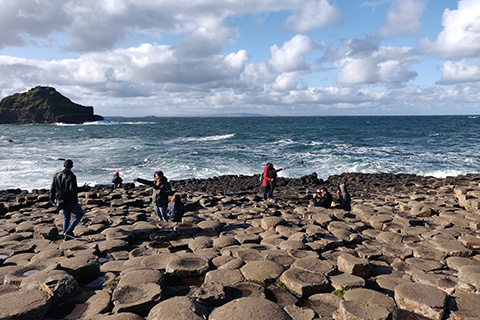 By the time we reached The Giant's Causeway, the sky had cleared up. The Giant's Causeway is named after the interlocked basalt columns which were created as a result of a volcanic eruption. The 20-minute walk in the coastal area surrounded by dramatic cliffs with the sea view on the side was like cherry on top. We spent a good amount of time taking pictures here.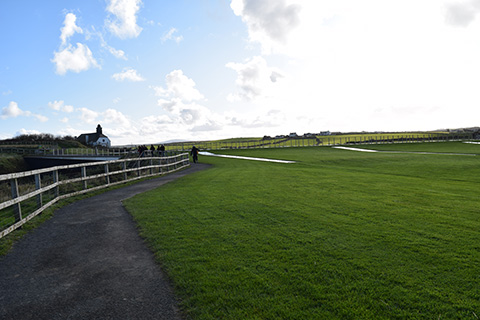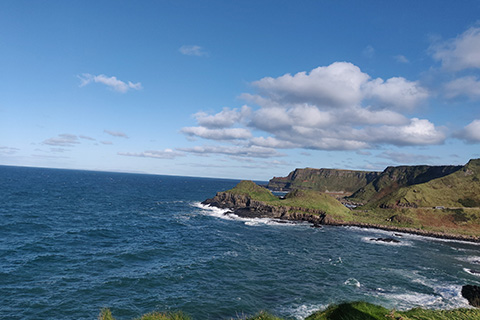 Fourth stop: Dunluce Castle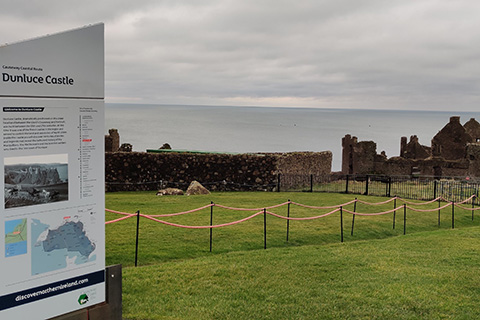 After spending a lot of time in the Giant's Causeway, we headed towards Dunluce Castle, located between the Giant's Causeway and Portrush. The Medieval castle was absolutely astounding to look at.
Fifth Stop: Portrush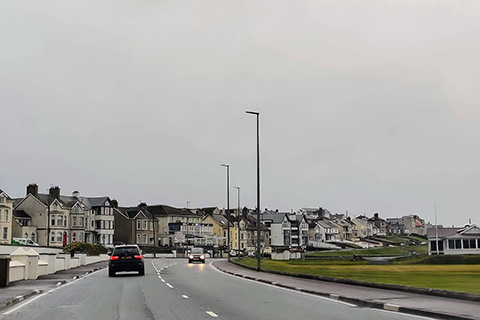 By the time we got to Portrush, it was about to get dark. However, the small town is pretty and dotted with colourful houses adjacent to each other. We could see Water World swimming complex (which we plan to visit in the summer) and we also got to see the famous Royal Portrush Golf Club, where the British Open golf championship has been held.
Sixth Stop: Bangor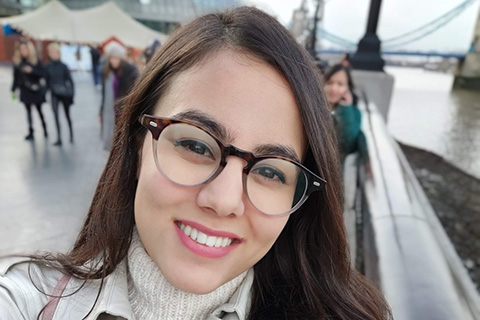 After spending the entire day travelling, one of my friends invited us to stay at her place in Bangor. We headed back to Bangor and thought of visiting Bangor beach, but as it was already getting dark, we decided to get home, have a warm dinner and call it a day.
Discover more things to do in Northern Ireland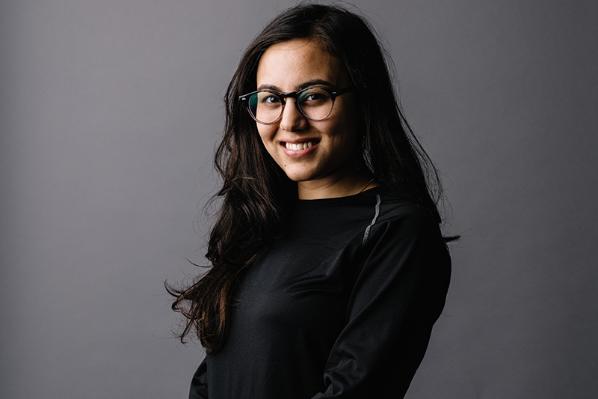 Sneha Parajuli, Nepal
MSc Business Analytics