NI music artists to add to your playlist to prepare to move to Belfast
Kathryn recommends some home-grown talent to soundtrack your move to university life in Belfast.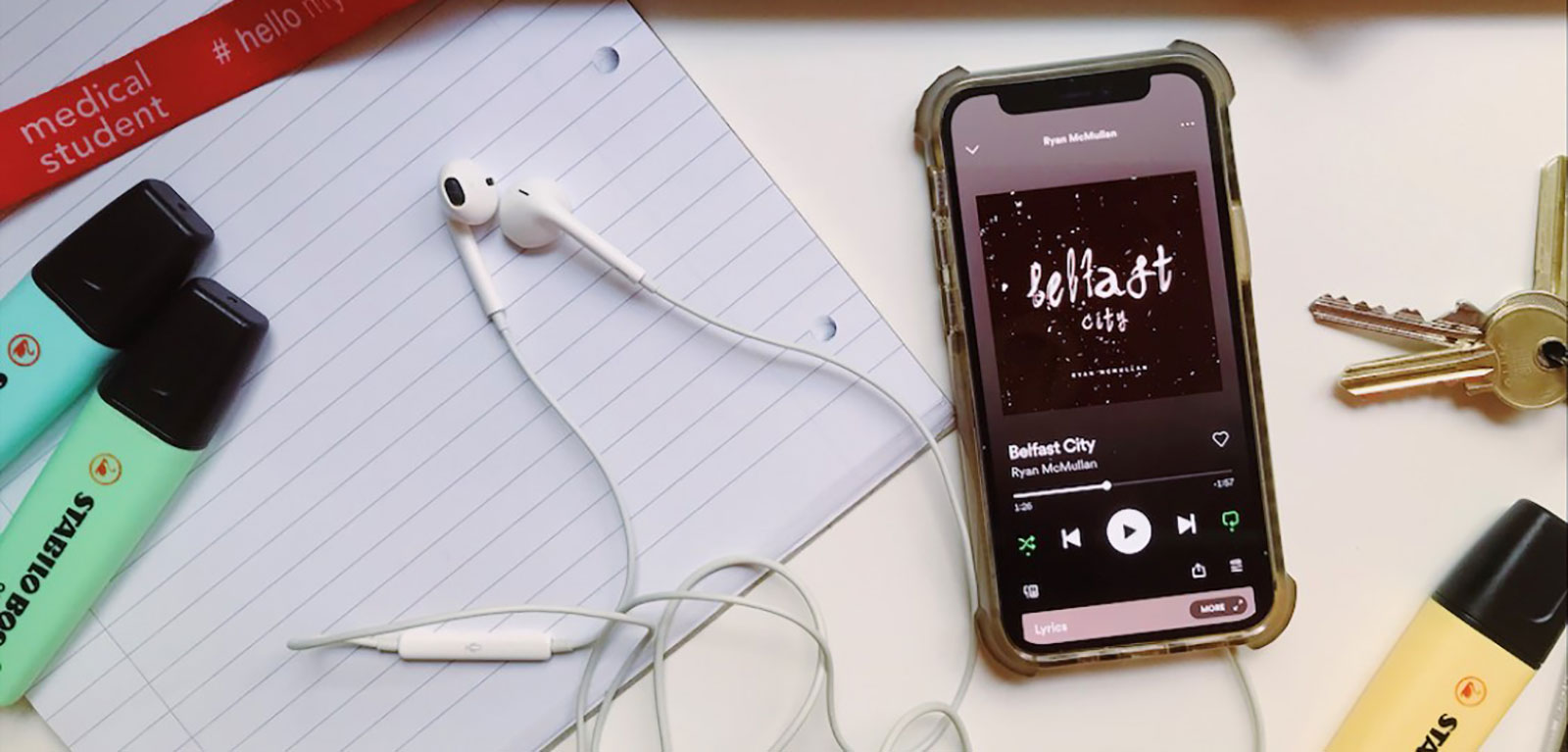 Whether I'm studying, travelling or cooking dinner, I believe in a good playlist for all occasions- including exciting life events like starting university. Northern Ireland, though small, is home to a huge amount of musical talent in all genres- from internationally famous bands to smaller up-and-comers, there's plenty of local artists to check out!
1. Snow Patrol
Starting with perhaps one of the most famous bands with Northern Irish origins, most of the members grew up in Belfast and Bangor before finding international success and earning Grammy nominations. Their song 'Chasing Cars' has even been crowned the most played song on UK radio of the 21st century. My personal favourites include 'Run' and 'New York', but many of the bands songs are indie-rock perfection, perfect for romanticizing a Belfast rainy day.
2. Two Door Cinema Club
This indie trio, who met while at school in Bangor, are another example of Northern Ireland bands making it big worldwide, with albums charting in the UK and numerous high profile festival appearances. The upbeat Two Door Cinema are the perfect backing track to sunny days, and I'm convinced that 'What You Know' or 'Run' can put anyone in a good mood.
3. The Undertones
If something a little more old school is your style, rock band The Undertones were formed in the 70s, reunited in 1999, and haven't looked back. Best known for the catchy 'Teenage Kicks', the group from Derry have seen widespread success with their unique style, even creating a documentary or two along the way.
4. ROE
Derry remains a place where great music is made, as indie-pop artist and songwriter ROE is proving. A winner of numerous 'up and comer' awards and with songs featured across TV shows, the accolades her music receives is justified, with piercingly honest lyrics making it stand out. A personal favourite of mine? 'A Temporary Thing'.
5. Susi Pagel
Pop artist Susi Pagel is bringing pink and sparkle to our home-grown music scene. With a mix of bright melodies and a touch of angst, songs like 'Yesterday' or ' Falling in Again' are the perfect soundtrack for a girls night out or a good dance around your room!
6. Ryan McMullan
Just after supporting Dermott Kennedy at Belsonic, Belfast's biggest live music festival, Ryan is an notable mention of superb talent made in Northern Ireland! Originally from Portaferry, he has earned praise from Gary Lightbody and Ed Sheeran for his incredible voice. 'Bowie on the Radio' is my favorite song of his, which captures the essence of a long summer day with friends over a backing of upbeat acoustic guitar.
7. The Emerald Armada
The Emerald Armada are the most fun folk band about- if you want to capture the spirit of Northern Ireland in one track, 'I Don't Mind' is maybe the happiest song ever written about Belfast weather. With stunning harmonies and a reputation for energetic live performances, this Belfast-based group feel like a great representation of the place we call home while at uni.
8. Joshua Burnside
Burnside, from Belfast, is making an entirely different type of folk music. Introspective and relaxed, this may be the perfect pick for curling up with tea on a rainy day, and letting his warm toned voice wash over you. The 'Ephrata' album is a favourite of mine, winning the Northern Ireland music prize in 2017- and his newer collaborations like 'Taking the Wheel' with Dublin artist Laura Quirke are just beautiful.
9. Brand New Friend
Northern Ireland can do pop punk as well - as the band made up of siblings and friends from Castlerock prove! On songs like 'Seatbelts for Airplanes' and 'Plastic Flowers' choppy guitar riffs and drums create fun and catchy tunes on overall well crafted albums. A recent gig at Belfast's limelight promises new music from the band soon- definitely one to keep an ear out for!
10. Scott Mac
With a TikTok account of covers proving that Belfast's Scott has an amazing singing voice, his home-made original music confirms his musical talent, creating upbeat indie-pop anthems that makes you long for a sunny day to blast them in the car. His latest release 'A 21st Century Romance' first caught my eye- and 'They Don't Really Know You (Like I Do)' could end up my most played song of the summer.
This list barely scratches the surface of the music coming from Northern Ireland at the moment. From bars and music venues galore, to excellent busking bands on the street corners, your time at Queen's may just be the perfect time to find your new favourite Northern Irish music!
Find out more
Kathryn Allen

Medicine| Undergraduate Student | Lisburn, NI

I'm a 21 year old student originally from Lisburn and starting my fourth year of Medicine at Queen's in September- I love my degree because its combines caring for people, learning fascinating things and working as a team. When I'm not busy surviving placement and exams, you can find me in one of Belfast's great coffee shops with a friend, going to concerts to get my fix of live music, or curling up to read a book with a carefully curated Spotify playlist on in the background!