Belfast: A Warm Welcome Awaits
Moving to a different country for university is a huge decision, hear from Canadian student Manasa on her experience of coming to Belfast and the warm welcome she received.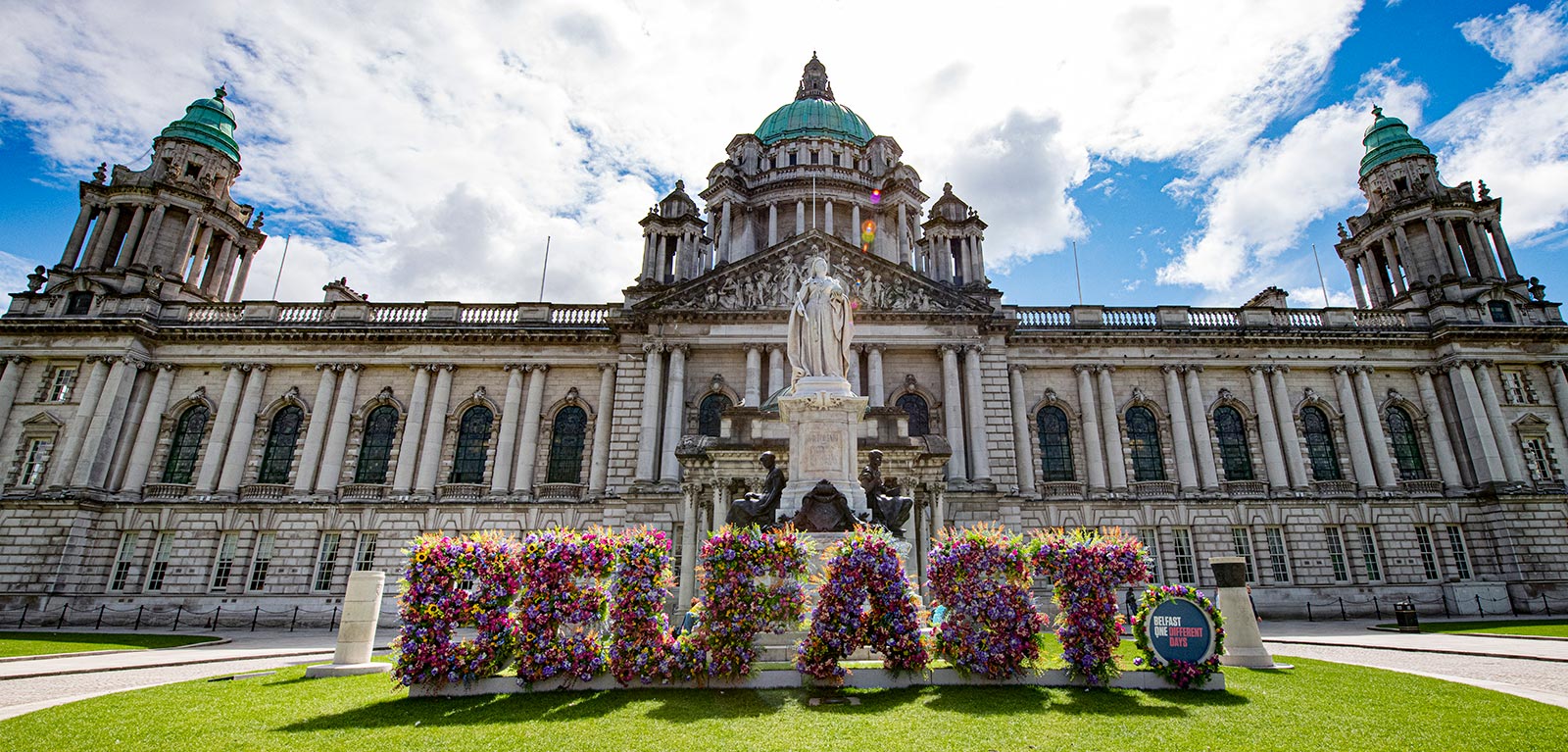 Before coming to Belfast, I was sure that I was going to love the greenery everywhere and more moderate temperatures, but I was also quite nervous about how I would get along with the people here. Every place has different ways that people interact and varied etiquettes, so I was very nervous about making friends here.
As anyone would, I would try to research as much as I could about Belfast's history and culture to relate as much as I could to the people who lived there, but I learnt eventually that Belfast is an amazing city to be experienced, without having to study it beforehand.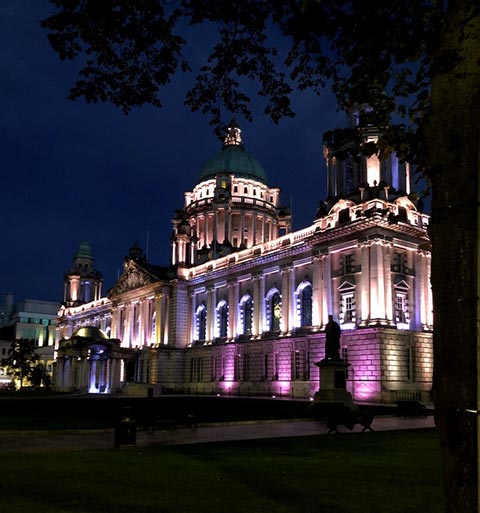 City Hall at night
A Warm Welcome
The first thing that I noticed after moving here, was how friendly and welcoming everyone was. The minute my plane landed, everyone was keen to help me out with whatever I needed and happy to give directions. I knew that the Queen's staff were kind when I communicated before arriving but everyone in the city was just as welcoming.
Northern Irish people are the nicest people you will ever meet.
Some of my closest friends are people from Belfast and becoming friends with them was so effortless. They were always welcoming to their home or ready to go out for a meal or coffee!
Getting around and settling in
The accessibility of Belfast is quite good if you are living in city centre. Tesco, Centra, Starbucks, Iceland, and Lidl are all nearby for all your grocery needs.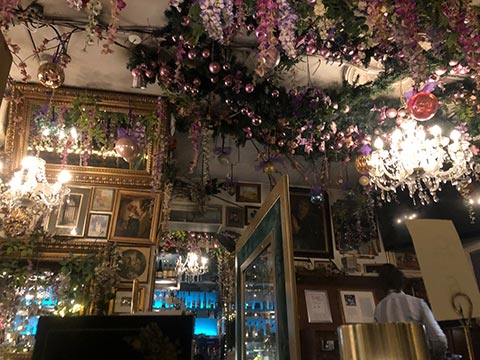 AM:PM Restaurant
If you live in student accommodation (BT1 or BT2), you'll also be near quite a few nice restaurants that you can visit (Wagamama's, Pizza on the Square, Chubby Cherub, AMPM, etc).There's also the Opera house for a fancy night out and plenty of great clubs along Great Victoria Street as well.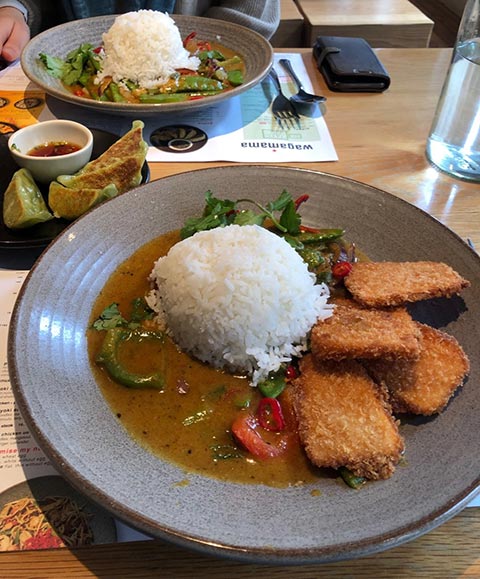 Wagamama
The transport available is also good for students because we get a YLink Card that reduces costs by one third (buses and trains). Mostly, I love how everything is walking distance in Belfast. The walk to the university would be around 25 minutes but the walk itself was quite scenic and I enjoyed the trips to the MBC or the library.
The culture and heritage is felt everywhere
Finally, you can see Northern Irish culture almost everywhere you go. The architecture of the buildings, the way the homes are built and all amazing crafts at St. Georges Market from the talented artists from Northern Ireland.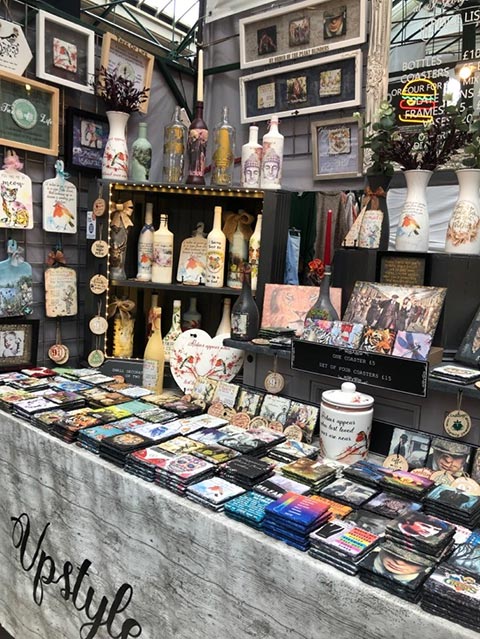 Northern Irish crafts at St.George's Market
Coming from Canada to Europe, the first thing I noticed was the beautiful architecture that was all around me. I remember taking thousands of pictures wherever I went because everything around me was so beautiful. My most favourite building being the Lanyon Building or the Student Roost across from Elms BT1.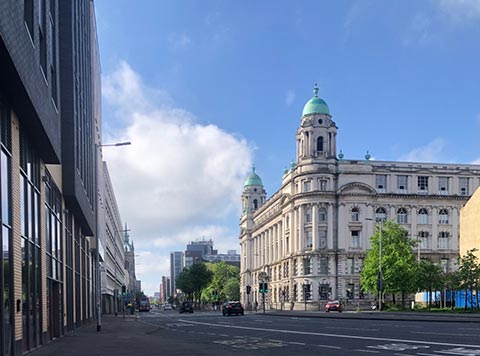 City Hall from the side
The way houses/apartments are set up are also quite different from back home in that they are all identical on the outside. St. George's was also the place I saw Northern Irish Culture from NI artists who depicted it on their artwork. There were glass bottles, prints, different foods, and even wooden coasters that showcased Belfast culture in a unique way.
Belfast is a wonderful city to move to, that is not only filled with culture but also kind and welcoming people that will create a new home for you.
Find out more
More Belfast and NI Blogs
Manasa Ramakrishna

Medicine | Undergraduate Student | Canada

I'm a 20-year-old international student from Canada and currently studying Medicine. I figured the best way to combine my love for science, travelling and working with people would be to do international medicine. Outside school, I do classical dance, sculpture and biking!