Belfast and Beyond: Travelling as a Student in Belfast
Coming to Belfast opens up a world of opportunities for travelling around the UK and Ireland. Here are three examples of weekend adventures easily accessible while studying at Queen's.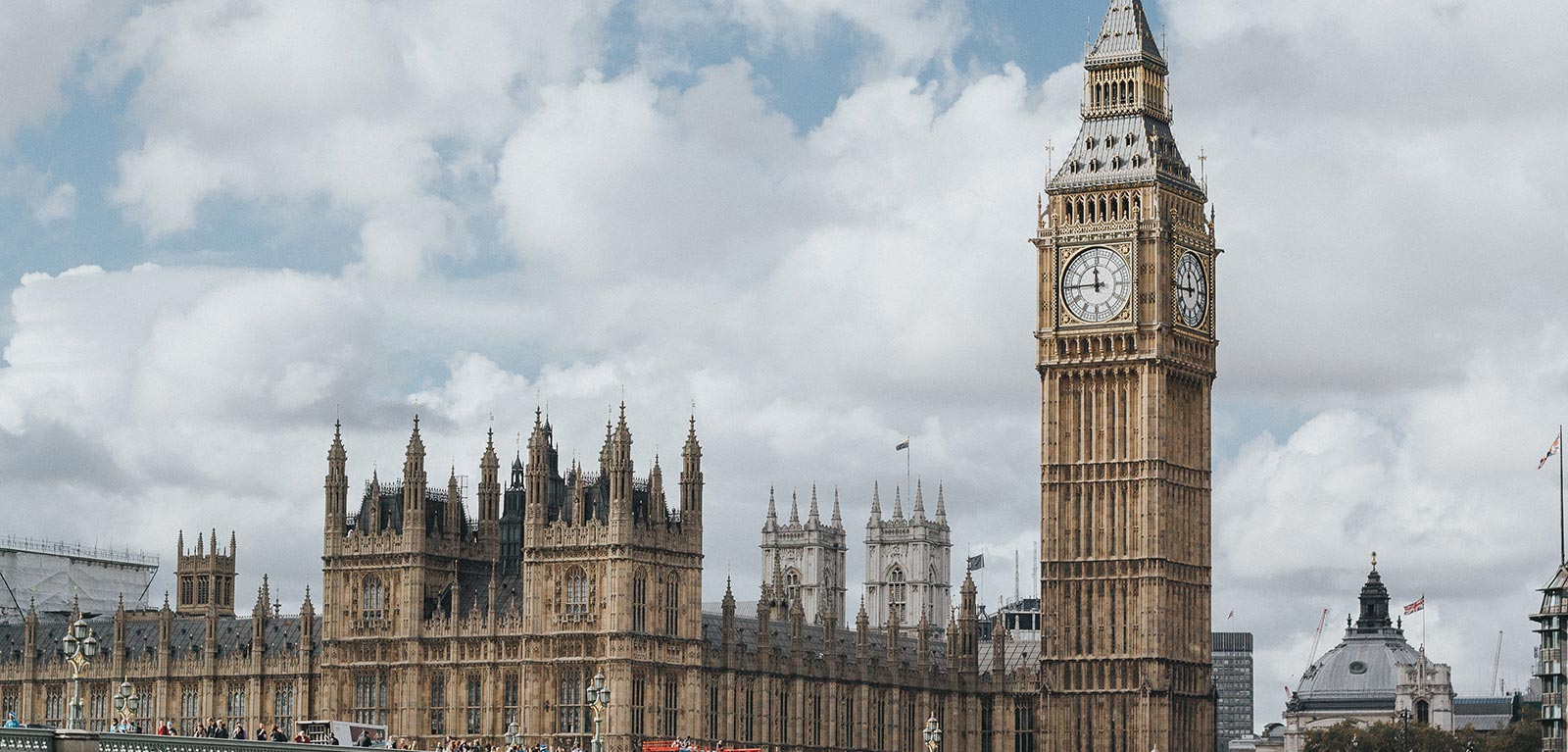 Even the most committed students need a chance to get away every so often. Whether that is a weekend trip during the semester or a longer one during breaks, studying in Belfast makes taking time away easy. From the bus and train access to the rest of the island to the numerous affordable flights leaving Belfast and Dublin every day you have tons of locations to choose from. Below are just a few examples of where you can go based on my own experiences.
Buncrana, Ireland
While on a trip to Derry, I decided to take another short bus to visit my friend in Buncrana, a town on the water that has a population a fraction of the size of Belfast. While the views along the water are enough to make the trip worth it, it was the quieter environment that was a selling point to me.
After spending months with the white noise of the city in Belfast it was nice to replace it with waves and the other sounds of nature (not to discount the small town feel along the main street though, which felt familiar in some ways to me).
I will say, though, this may not apply all year round: I went in the winter after exams whereas my friend says the summer months are bustling with golf enthusiasts and general tourists alike. But overall, a busy small town is still a different environment than a bigger city and Buncrana is well worth the trip.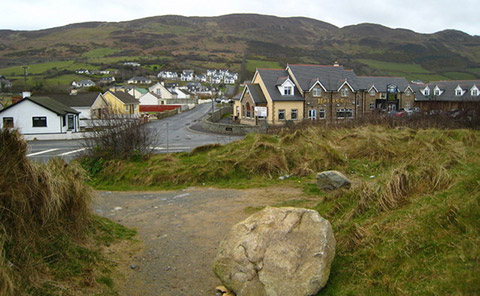 Buncrana
Glasgow, Scotland
Glasgow was a trip that went totally unexpectedly but turned out to be a learning experience. I flew out of Belfast with the intention of meeting friends from home that were studying there for the Spring semester. Unfortunately, shortly before I left, COVID derailed any shot at seeing them.
With such short notice I had no idea what to do for two days in this new city, so a quick google search turned into saying yes blindly to things – well, semi-blind with some recommendations from friends. I walked along the river, visited a lot of museums, and just enjoyed the sights and sounds of Scotland (including a random bagpipe player in the park). The trip tested my ability to adapt on short notice and still get the most out of things and I came away with unexpected and positive memories.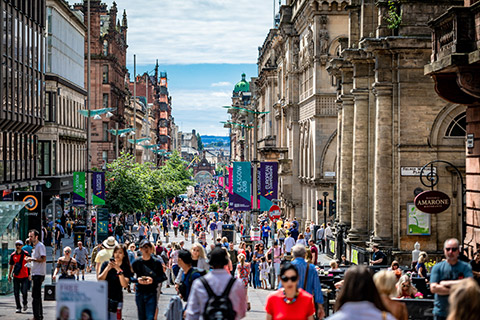 Glasgow
London, England
Admittedly, London is a city I have already been to during a previous trip to Europe. What I hadn't done yet, though, is attend a game of my favorite Premier League team, West Ham United. Living in Belfast finally made taking the trip to do so affordable and easy. As a result, I took the trip in May after exams.
This time I took the bus down to Dublin and flew out for the weekend to see their final home game of the season: a 2-2 draw with eventual league winners Man City, a thrilling performance I like to think they put on just for me.
While I also spent a lot of time walking around Hyde Park and enjoying the end of Spring weather, the match was the real focus and living in Belfast was a big reason why it was possible.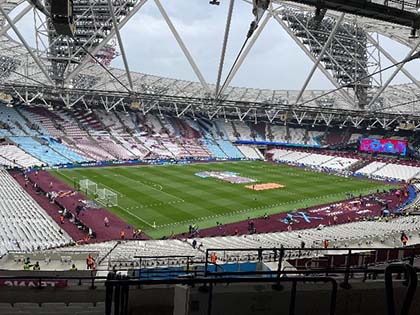 Pre-game stadium for West Ham vs. Man City
Takeaway
Overall, living in Belfast has made once-in-a-lifetime type trips for the average non-European into everyday opportunities. Whether you want to make a trip to small town Ireland or enjoy the sights and activities of major European cities, studying in Belfast is a great starting point to have access to it all.
Find out more
Translink (for bus and train travel)
Zach Pfannes

LLM Human Rights Law | Postgraduate Student | USA

I am a master's student here at Queen's studying the Human Rights Law LLM. I came to Belfast from the Midwest United States after completing my undergraduate degree in the Southern US. This is my second time as an international student following a study abroad year in Greece during my time as an undergrad. When I am not in class or working on assignments, I enjoy travelling, participating in events with the International Student Society, and spending time with friends. I hope my experiences help show you some of the many benefits of being a student here!