10 Ways to get in the Christmas spirit in Belfast
From chilling at an ice hockey game to catching a classic holiday movie, you can experience all the festive feels as an international student in Belfast.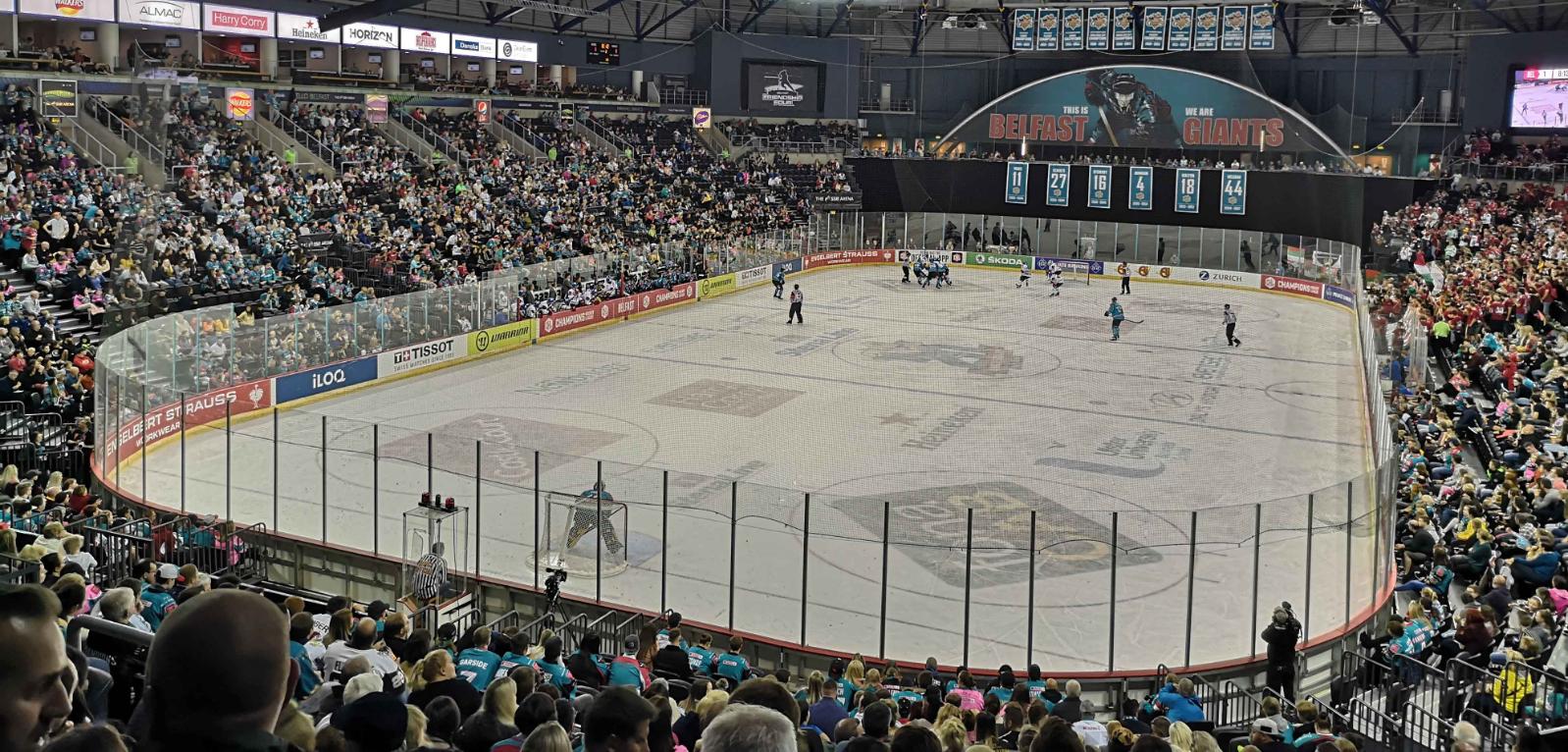 November and December can be a stressful time of year with exams, essays, and assignments due, but it's also one of the greatest times of the year because it's when Belfast lights up for the holidays! In my opinion, there's no better way to take a study break than indulging in the Christmas spirit and Belfast is totally beyond my expectations in terms of holiday cheer. I'll be missing a very white snow-filled Christmas season back home in Edmonton, Canada, but this list below will definitely curb my holiday homesickness.
Here's my pick of places to check out during the holiday season in Belfast:
1. Belfast Christmas Market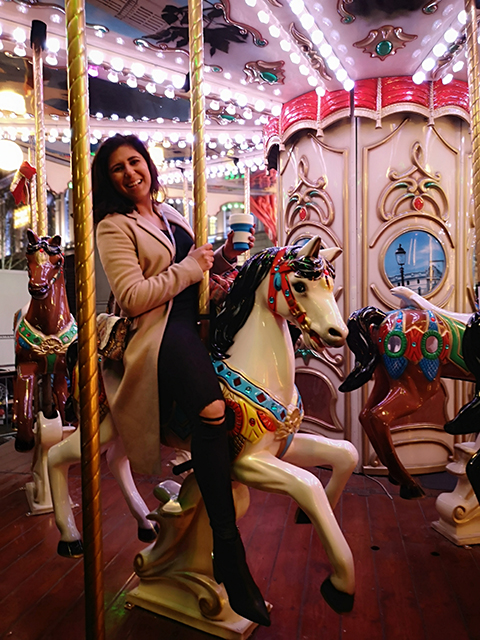 There's no way you should miss this; it has to be at the top of everyone's list. No matter what you love about the holidays, you'll find it here. I loved the Insta-worthy City Hall decked in lights and the carousel that looks right out of a movie. Plus, the FOOD! Everything from footlong bratwurst and lobster burgers to French crepes and cookie dough treats!
Discover more about the Christmas market
2. St. George's Market
If you're not as accustomed to the chill as us Canadians, you might prefer to escape the high street do your local holiday shopping under shelter at St. George's Market. I love the market on any given weekend because of its amazing food stalls, beautiful crafts, and unique antiques, but it's an especially nice escape from the cold on a Saturday afternoon. There's live music, the best gifts for your family and friends, and lots of food from around the world to try.
3. Christmas at Queen's Film Theatre
Tis the season! Our #Christmas2019 programme kicks off tomorrow with #Elf & a #DementiaFriendly screening of #WhiteChristmas (Sing-along edition). Thanks to @davidjmc_ for our lovely festive cover.https://t.co/gQ0jawBPBA pic.twitter.com/oLnaXi6VyG

— Queen's Film Theatre (@QFTBelfast) December 6, 2019
One thing I'll miss most about Christmas season back in Edmonton is watching the movie Elf with my brother over and over, so imagine my joy when I found out that Queen's Film Theatre will be playing it through various weekends in December! If you're more of a classics fan, they also have It's a Wonderful Life, Home Alone, Die Hard (yes, it is a Christmas movie), and more playing from December 7th - 24th.
4. Watch the Belfast Giants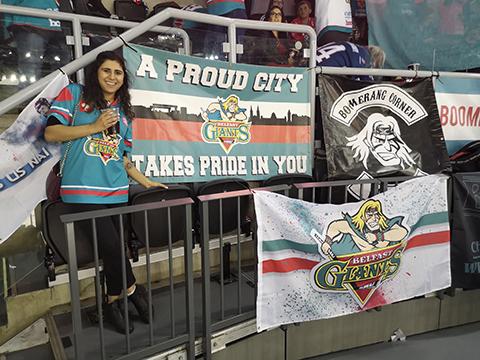 Maybe I'm a bit biased as a Canadian, but I love winter and I love winter mainly because of ice hockey. We're so lucky to have the Belfast Giants hockey team play right at the SSE Arena in the Titanic Quarter. The atmosphere at the game is electric any time of the year but the Giants go extra big for Christmas. Their Christmas dates are December 6, 7, 15, 21, 27 and 30.
5. Skate at the SSE
Again, the Canadian in me is showing. I played hockey almost all my life and was on skates before I can remember, so I was thrilled to find out that The SSE Arena Belfast will be hosting public skating from December 21 - January 3. Even if you're a complete beginner it's a really fun winter activity to try out.
6. Tumble Winter Circus
I am a firm believer that no one is too old for the circus. The Tumble Winter Circus takes place in Writer's Square from December 13 - January 2. It's an all human production with acrobats and thrill displays based right here in Belfast. The festive show will amuse and get you in the holiday spirit, plus it's a good excuse to check out St. Anne's Cathedral and its beautiful architecture.
7. Head to the chippy
Listen, I know the going to the chippy for Belfast's favourite supper is a year-round staple but for some reason these colder months have had me visiting a lot more than usual. For me, the holidays are associated with eating so much that it warms your insides and bringing home a cod supper is exactly that. Fish and chips aren't very great back home (sorry, Edmonton) so I've decided to add going to the local chippy as a winter activity. You can guarantee there'll be a chippy withing walking distance from you no matter where you are in Belfast.
8. Pints Around the Fire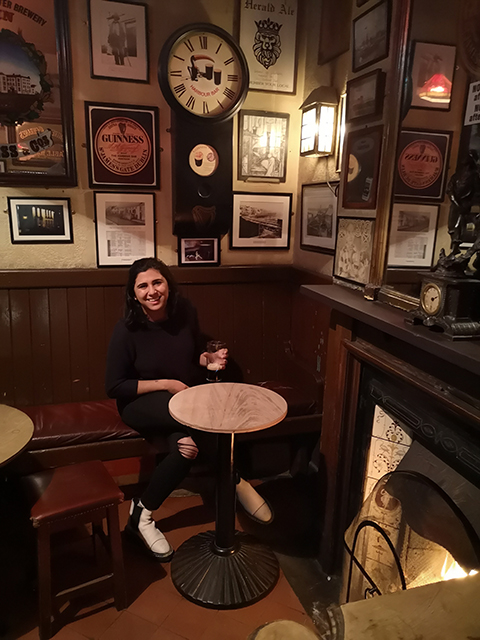 I personally love to cosy up with a Guinness any time of year, but I learnt recently how a great Guinness can taste even better around a fireplace. Luckily, in Belfast there's a few bars to keep you warm with fireplaces like The Points on Dublin Road or The Dirty Onion in the Cathedral Quarter. Bonus: there's usually live music in the evening!
9. Holiday Lattes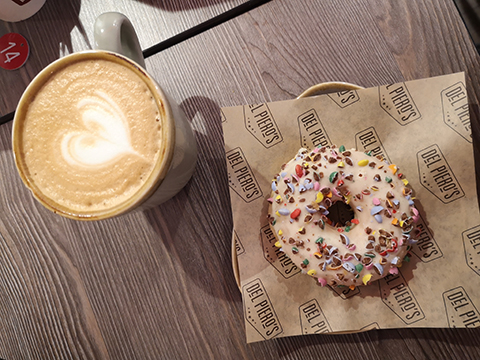 There's a time and place for pints and live music and then there's a time for quiet lattes to help de-stress. I know university gets overwhelming for myself at this time of year with papers and assignments, so I love a peppermint or ginger kick to my coffee to remind myself that Christmas is just around the corner. Most chains will have a big
10. Decorate!
This is cheesy but no matter how big or small your room or flat is there's a tree that will fit in. I'm a big fan of a fake tree that brings real joy without the mess. I was able to find some super affordable small trees for under £10 at local department stores like Tesco or Asda. It's really just another thing that's super affordable in Belfast (one of so many things). Decorating my flat just a bit has been one of the best study breaks with a lot of aesthetic reward.
Watch: Christmas in Belfast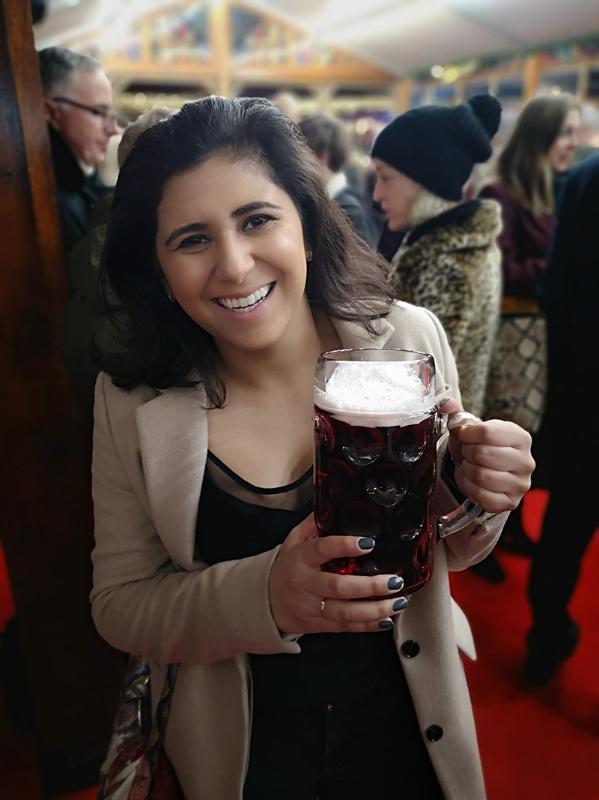 Tamanna Khurana, MA Arts Management