Kitchen Essentials Every Student Needs
One of the biggest changes, when you start university, is cooking for yourself! Whether it's boiling some pasta or being a little bit more adventurous, having the right kitchen essentials helps. Brandon is sharing his tips.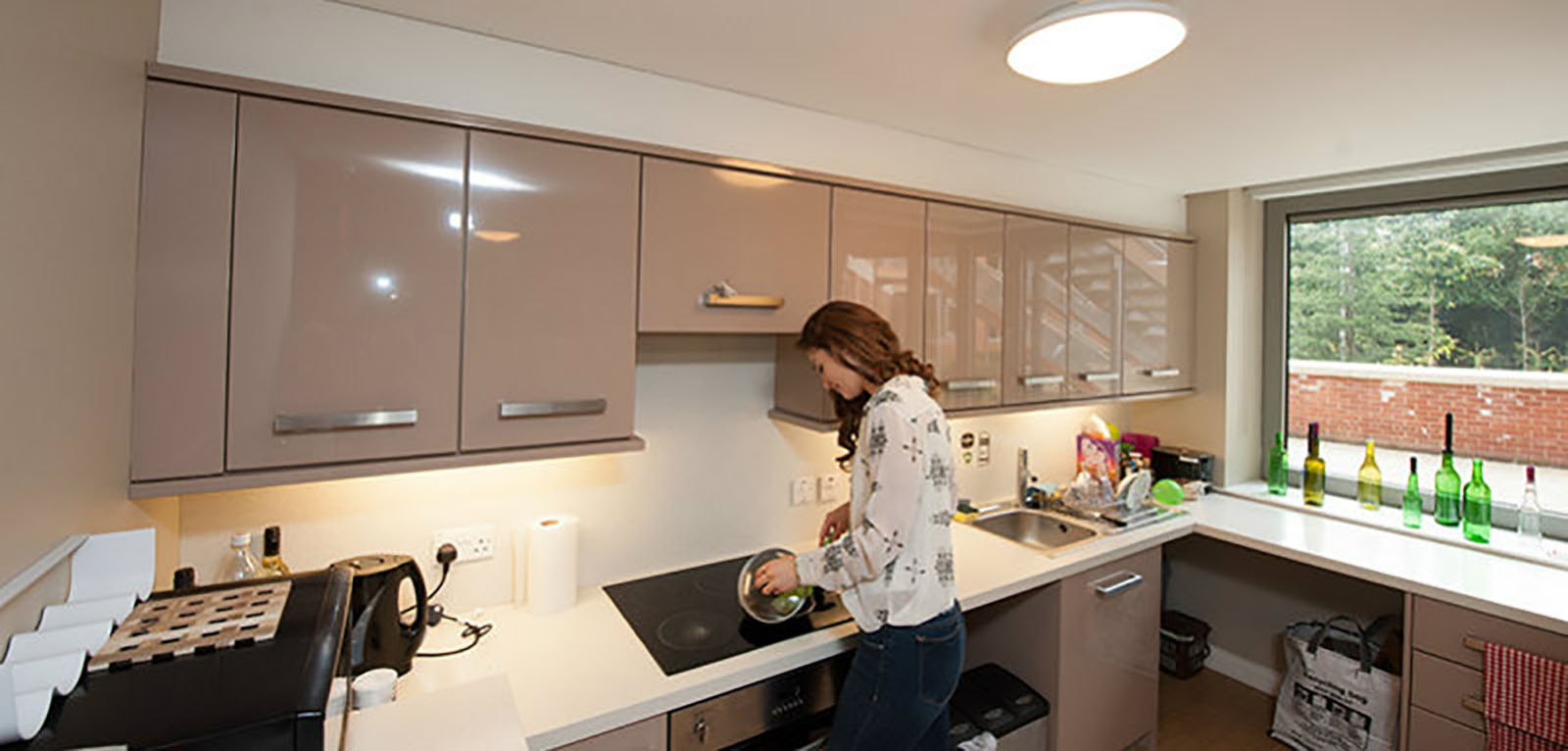 As an International student, I didn't have the opportunity to bring kitchenware from home. So I had to purchase some tools to help me cook good food. I've recently picked up cooking as a hobby and would consider myself an amateur. None the less, having good kitchen tools is important to me because decent equipment encourages me to cook more which ultimately has me spending less money eating out. As I am on a budget, I want the products I buy to be an investment, measured by the length of use and cost of the item.
It's easy to get started. You can pick up a useful kitchen essentials kit from Queen's which will absolutely get you by. They are affordable and come with everything you need. However, if you want to invest in some kitten utensils I've listed a few items I consider to be essential to my cooking experience with a couple of recommendations or things to look for that may help you cook your 'student staple foods'.
Stainless Steel Pot
Personally, I prefer using a stainless steel pot to a non-stick because I mostly use my pot for sauces, pasta, rice, and so on. There really is no need for a non-stick coating here. I aimed to find a pan that was a bit larger for efficient meal planning and cooking in bulk.
Pre-cooking veggies and pasta saves a lot of time for those quick easy lunches on the run or when you are making meals for more than just yourself. If you can find one that has a lid that strains it is extremely handy and has helped me avoid buying a separate strainer altogether. Overall, I have found that stainless steel is easier to clean and will be longer lasting than something that is coated. I own something similar to the picture below that I picked up at TK Maxx for £8.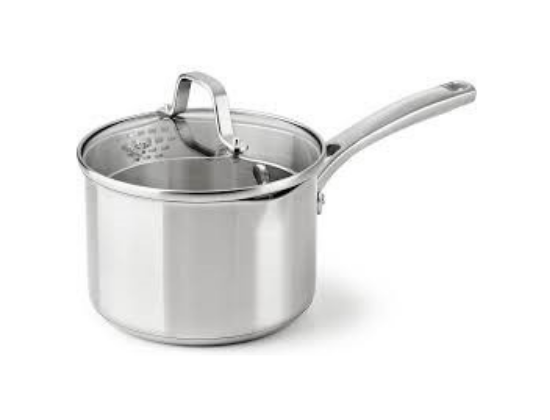 Non-stick Frying Pan
Unless you are super confident in your cooking abilities I would opt for a non-stick frying pan. Stainless steel is great as they are nearly indestructible but in comparison to my point about, they can be tough to clean and cook with. They also will generally require more oil and butter to help grease the pan.
The convenience of non-stick is ideal for the perfect egg or meats. For myself, I chose a pan that was approximately 24-26 centimetres in diameter, which is perfect for single sized servings. However, if you find yourself doing a lot of meal prep or cooking for others you may want to consider something larger that will enable you to fry larger quantities.
The only downside to non-stick is its sensitivity. Common non-stick materials break down at higher temperatures so be sure to read the labels and double check, but normally I try to avoid cooking above medium heat. Further, non-stick is easily damaged and scratches by anything other than wood or plastic. Generally, you don't need to worry, if you look after your pan it can last for years! I have single pan almost identical to the picture below that I got again at TK Maxx for a mere £10.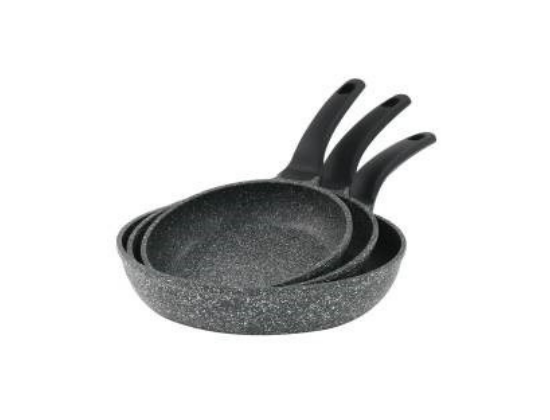 Miscellaneous Items
After you have a good set of pans there are a few miscellaneous items that can help make it easier to cook good food, like plates, utensils, and cups etcetera. But I would definitely put investing in a good quality chef's knife at the top of the list.
There is nothing more dangerous than using a dull or frail knife for food prep. This was one of my first mistakes, buying a set of 3 knives because they were the same price as one large knife. I was slipping even trying to cut tomatoes and this is not a good sign. As an amateur home cook, I can tell you there is nothing more satisfying than a nice clean slice.
For cooking, a good cooking spoon or a fish knife is also a good investment. Especially if you're using a non-stick pan, as it will help protect the coating. Using the right cooking equipment will also help prevent accidentally burning yourself whilst frying. I also believe in investing in a large cutting board because it makes it easier to clean and organize your food preparations.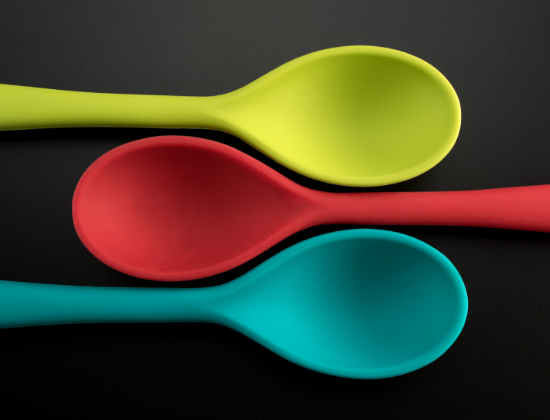 Where to buy?
This largely depends on how much money you are willing to spend. The Queen's accommodation set is extremely affordable and you will get your money's worth for what you spend.
On the other end of the spectrum, you can go for commercial grade equipment. You know, the stuff you can really beat up. This tends to be out of the student budget but if there's the option to take your kitchenware home it can be worth the cost. Check out Nisbets beside castle court for the commercial grade stuff.
Lastly, in my experience I find TK Maxx to be the best bang for my buck. It's great for the mid-range equipment. The tools that I want to have last during my 3 years in Belfast. But shop around, see all the options that are out there, you never know what you may find!
Brandon Lijdsman

Juris Doctorate | 1st year | Calgary, Canada

I am a 26 year old that has moved to Belfast recently to study law. I come from a family of ice hockey players; I first started playing at age 4. I initially had a scholarship before I changed universities to pursue a criminal justice degree. This degree led to me to working in a Medical Examiner's office as an autopsy technician and also working in a Halfway House aiding offenders in their transitional period out of prison. I've had quite 'unique' work experience to say the least. Now that I am not playing ice hockey full time I enjoy trying all sorts of new things and lately, you can find me taking in some of the wonderful golf courses that Northern Ireland has to offer.

Twitter - @Lijdsman / Instagram - @Lijdsman / LinkedIn

‌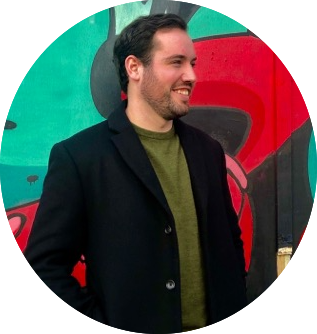 Brandon Lijdsman
Guest Blogger