My Three Favourite Facilities at Queen's
Tejinder is sharing a closer look at her three favourite facilities at Queen's, including why you're missing out if you aren't using the McClay Library all the time!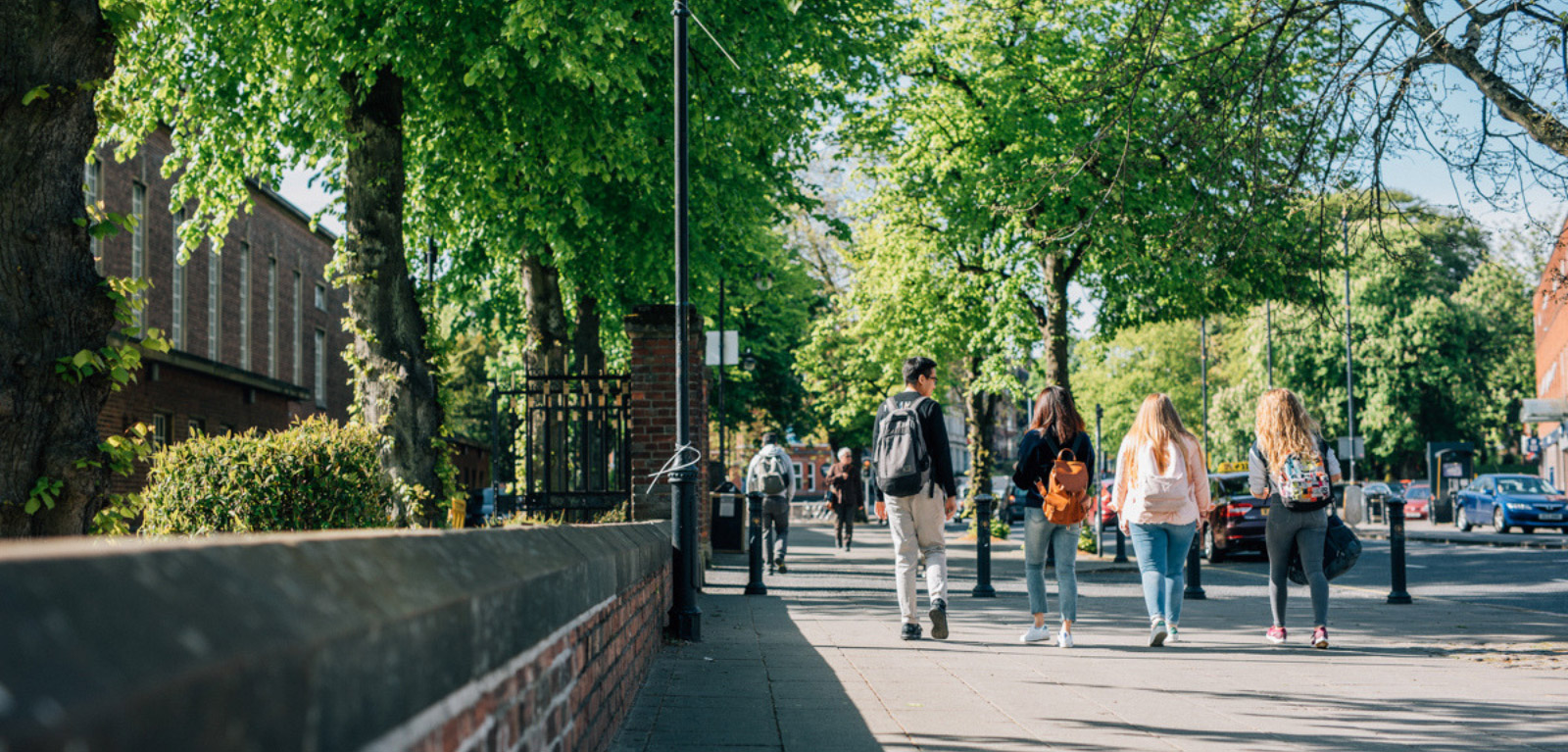 It can be nice to have some sort of idea about what facilities are available at your university before actually going there. That way you can get the most out of them right away! So, this is a quick summary of some of my favourite facilities in and around Queens.
The PEC (Queen's Sport):
The PEC is located close to Botanic Gardens, therefore super close to the main campus of Queens. This is a gym and sports centre. They also have gymnasiums for basketball and such. Along with this, they have a swimming pool, group classes (such as cardio-kickboxing, which is one of my favourites!), climbing walls, and much more! The great feature is that students who live in Queen's Accommodation get a free off-peak membership to Queen's Sport! So, if you are living in Queen's Accommodation, and you were not aware of this, you have off-peak membership included in what you are paying for accommodation!
If you do not live at Queen's Accommodation, the price for off-peak student membership is £15.00 per month (available for use at 6:30am-3:30pm, 8pm-10pm, all day Fri-Sun). If you do not want to be restrained with the off-peak hours, normal student membership is £22.50 per month. Both of these membership types give you the options of utilizing all the available resources inside Queen's Sport.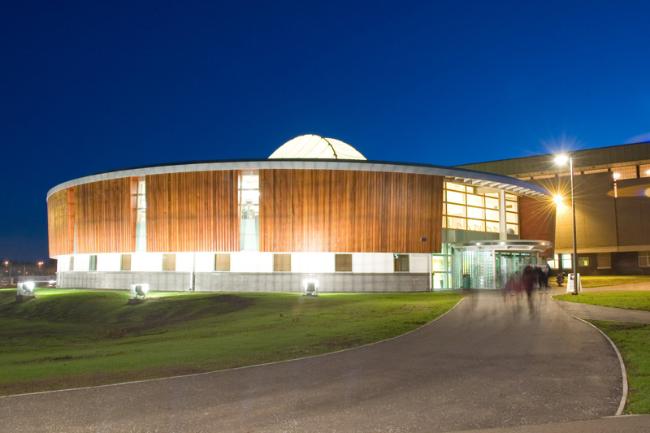 Elms BT1 Gym:
I am a Residential Assistant at Queen's Accommodation currently and so I have seen this feature up close. Elms BT1 is one of the city centre accommodation buildings for Queen's Accommodation and it has a gym on the main floor. So when you don't feel like going to the PEC you can just pop downstairs- it's definitely a perk of living in Elms BT1! The gym is open from 7am-10pm every day, and everyone living in Queen's Accommodation can use it (not just BT1 residents!). Although the PEC would probably be closer in distance to the people living in Elms BT9, this is a great option for people who find themselves in the city centre with a sudden urge to go to the gym! Personally, I love the fact that this gym was in the same building as my flat so that nobody could see me and my sweaty face right after a workout - I could just quickly run upstairs and shower! Also, since you're already paying for accommodation and the gym membership is included, why not make use of that opportunity and get going on those fitness goals?!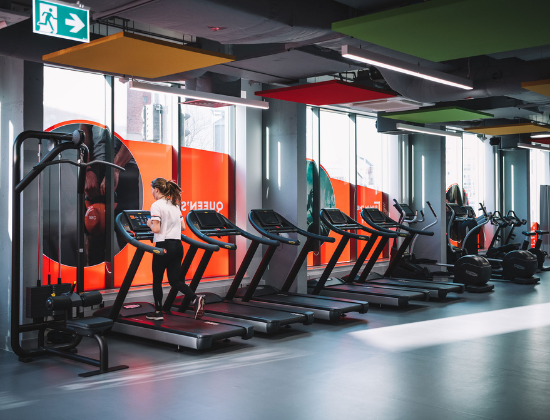 McClay Library:
I was surprised to find out that many people in their second year of university have not once been to the McClay library. During exams, this is definitely the place to be, it's even open 24 hours a day! But even otherwise, there are always students in and around McClay to study. The 4 floors have a lot of spaces to sit, ranging from long tables, individual cubicles, cubicles side by side, tables with a desktop computer, etc. I personally love sitting at the cubicles, because it gives me a sense of having my own enclosed space and spreading out my stuff without bothering someone else. I always go to McClay a lot during exam time to focus (because in my room, Netflix just seems so enticing!). Utilizing the printing services along with the study spaces at McClay is useful since it is made for students to use and such. Also, it is conveniently located close to Botanic Avenue which has a bunch of food places and cafes, in case you need a little snack or some pick-me-up coffee. Hope Cafe is also located inside the McClay building on the main floor and they serve coffee, food and baked goods as well, so that is also super convenient if you go to study at McClay.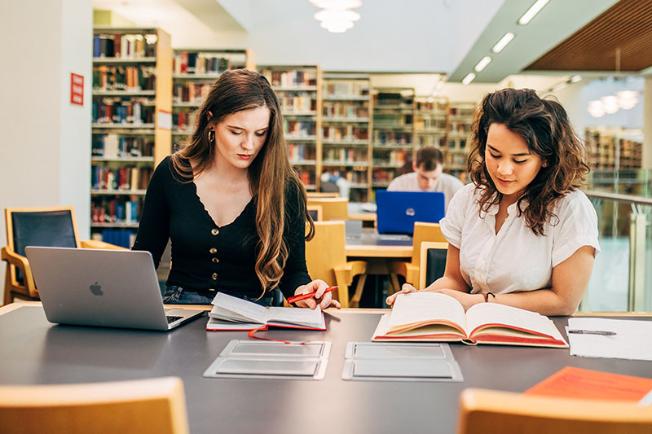 There are so many other facilities at Queen's like the QFT, The Naughton Art Gallery not to mention the Graduate School! However, I wanted to share a closer look at the three are places that I utilise a lot - at least so far in my journey at Queens. I hope this helps someone who may not have been aware of some of the services provided here at Queens!
To find out more about the wide variety of facilities available at Queen's check out this page.
Tejinder Gill

Dentistry| 2nd year | Canada

I am a 24-year-old Canadian girl through and through! I came to Belfast in Sept 2017 to start my degree in Dentistry. While I do have a degree from Canada (in Biochemistry), coming to Belfast has been an entirely new experience. I am part of the Canadian American Student Association and I am also a Residential Assistant, so if you see me around, say hi! I love reading, sports, singing but above all, I am a coffee fanatic, so I am always up for a chat over a delicious cup of coffee!

‌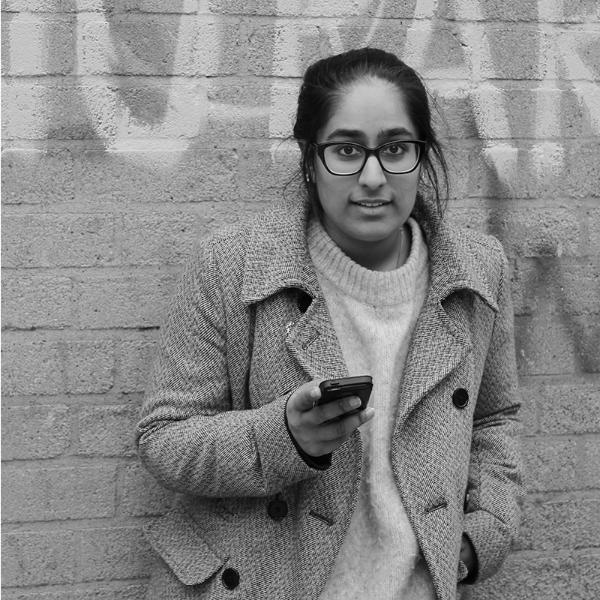 Tejinder Gil
Student blogger, BDS Dentistry